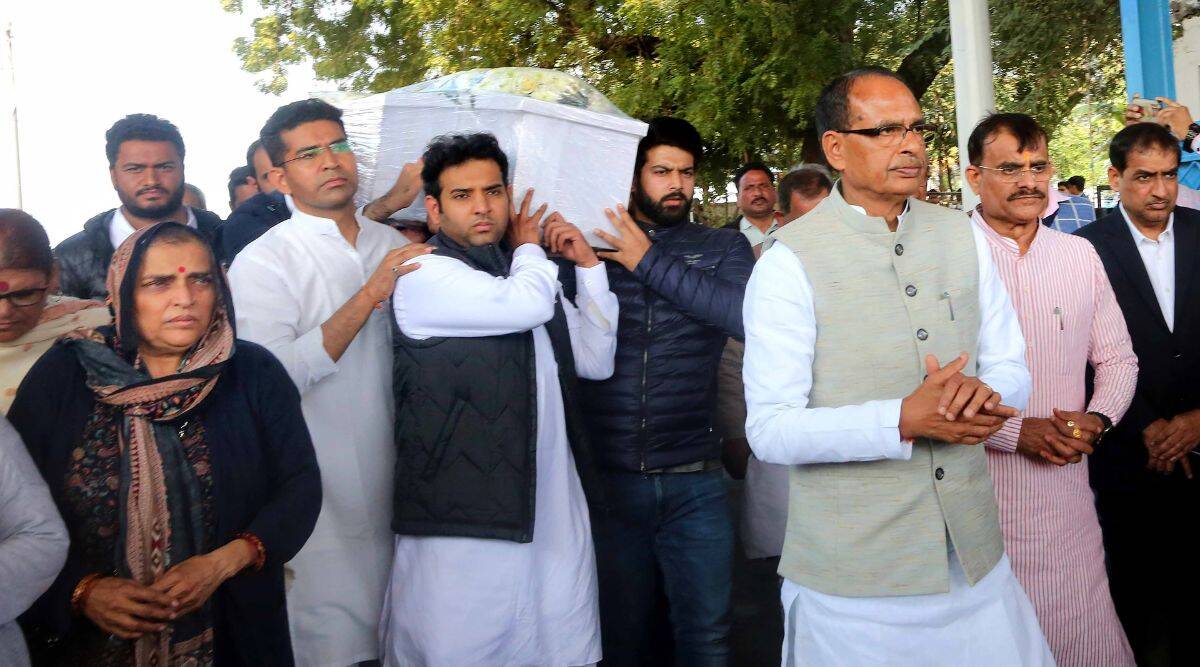 Sharad Yadav, a veteran socialist activist and former president of the Janata Dal (United), was cremated with full state honours on Saturday in his home hamlet in the Narmadapuram area of Madhya Pradesh.
At approximately 5 p.m., his son Shantanu Bundela and his daughter Subhastini burned the mortal bones of the former Union minister in his home hamlet of Ankhmau. 75-year-old Yadav passed away on Thursday at a private hospital in Gurugram.
Yadav's body was flown by chartered plane from Delhi to Bhopal, where it was met by Madhya Pradesh Chief Minister Shivraj Singh Chouhan, Congress leader Digvijay Singh, and others. The mortal remains were transported by road to Ankhmau.