India
International
External Affairs Minister S Jaishankar states that the trade deficit with Russia must be resolved.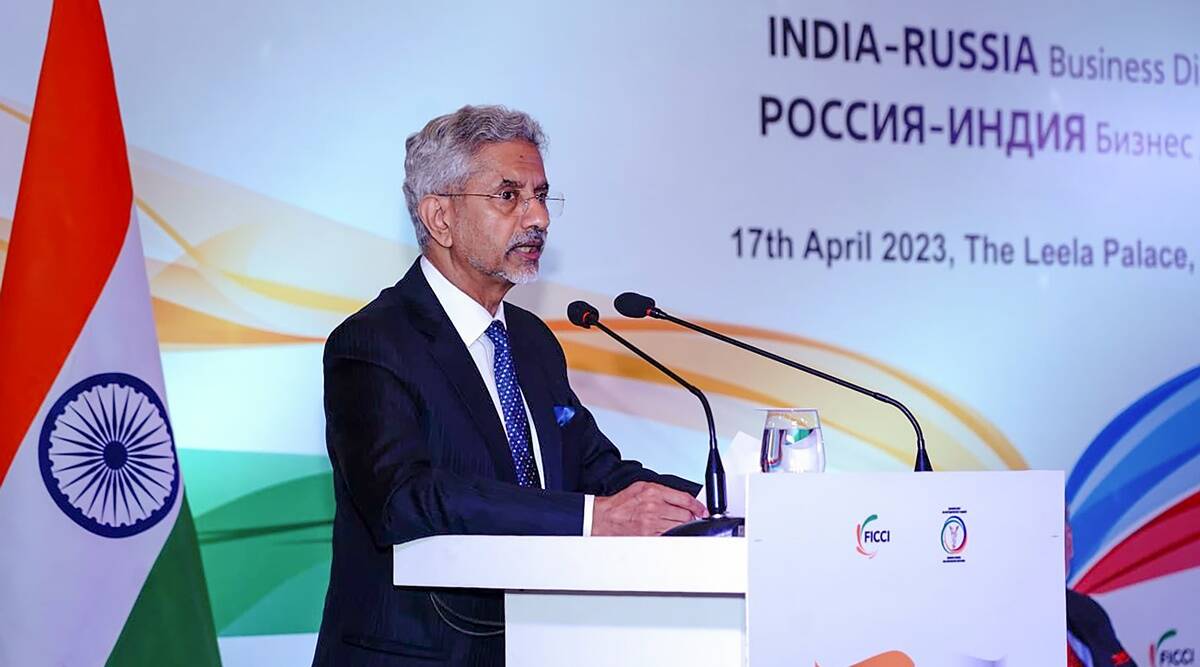 On Monday, external Affairs Minister S Jaishankar urged immediate action to resolve India's trade deficit with Russia while describing the relationship between the two countries as one of the world's most stable major alliances.
At an event in the presence of Russian Deputy Prime Minister Denis Manturov, Jaishankar stated that resolving the imbalance requires addressing obstacles such as market access issues, non-tariff barriers, and those pertaining to payments or logistics.
The minister of foreign affairs stated that the bilateral trade goal of USD 30 billion has been surpassed well before the target year of 2025, adding that the bilateral trade volume was approximately USD 45 billion from April 2022 to February 2023.
Manturov stated that India and Russia are working to finalise a bilateral agreement to promote and protect investments and that Moscow is considering expanding trade ties with New Delhi.
Manturov added that Russia and the Eurasian Economic Commision are eager to advance negotiations on a free trade agreement with India.
The future of India-Russia economic cooperation, according to Jaishankar, necessitates the willingness and capacity to truly consider the concerns of the other party and to devise solutions to surmount obstacles.
According to the minister, payments, logistics, and certifications are the most important aspects of economic engagement.
"There are also discussions regarding the payment issue. The expansion of the correspondent relationship network under the scheme for international trade settlement in Indian rupees via a special rupee vostro account system, he said.
"And I believe the payments issue must be resolved between our systems." This will also be discussed at tomorrow's meeting," he added, referring to the intergovernmental commission meeting on Tuesday.
Without mentioning the Ukraine crisis, but placing India-Russia economic cooperation in a strategic context, Jaishankar stated that the partnership is a "subject of attention and comment, not because it has changed, but because it has not" Indeed, it has been one of the most stable main international relationships in the modern era. But that alone is insufficient. Our commitment to a multi-polar world is shared. Moreover, this entails a multipolar Asia, he stated during the India-Russia Business Dialogue.
Russia's increased focus on Asia, according to Jaishankar, could lead to an expansion of "our engagement, which was overly reliant on the triad of military, nuclear, and space cooperation." "It also provides Russia with a broader range of options. As Russia turns eastward, its complementary resources and technologies can contribute significantly to India's growth. And this is the development of a $3.5 trillion economy that is expected to grow at a rate of more than 7% for at least a decade," he said.