India
Face-off in Tawang | Our deployment has reached a level "we've never had": Jaishankar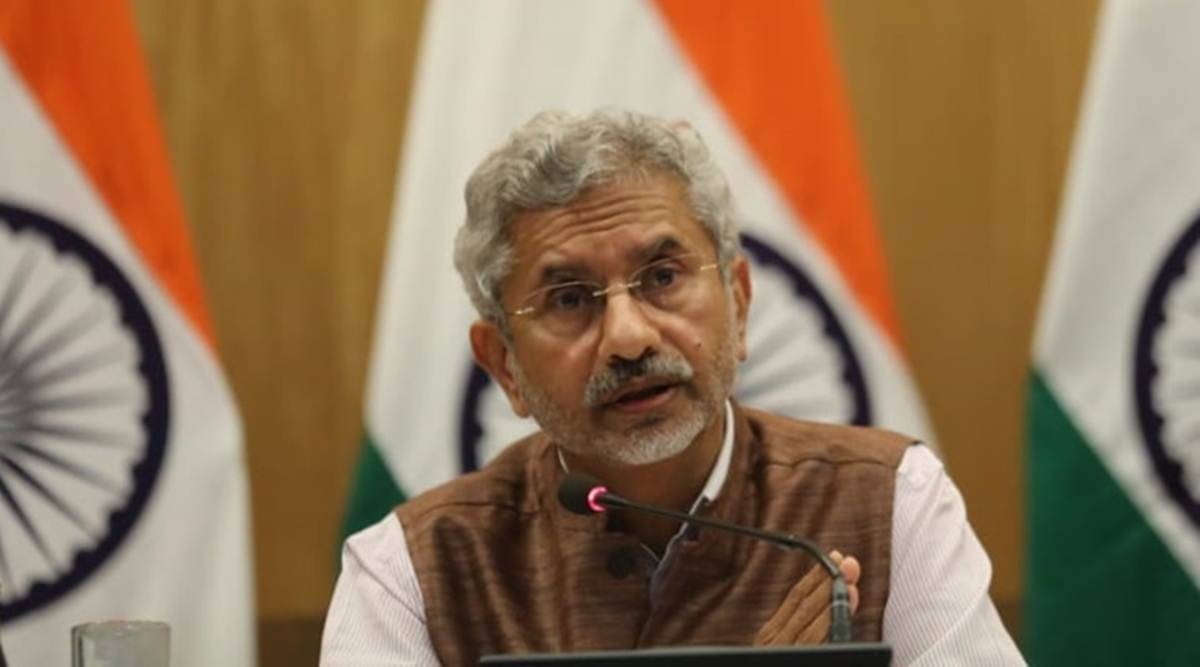 The Opposition has been criticising the government for the fight between Indian and Chinese troops in Arunachal Pradesh's Tawang sector on December 9. On Monday, External Affairs Minister S Jaishankar said that the Indian military will not let China change the status quo along the Line of Actual Control (LAC) "unilaterally." He said that the number of Indian troops has grown to a level "we've never had before."
According to a PTI report, Jaishankar said at India Today's India-Japan conclave, "I am saying that it is the duty of the Indian state and the duty and commitment of the Indian military that we will not let any country, in this case China, change the LAC unilaterally."
"The Indian Army is stationed on the border with China in a way that has never happened before. "It is done to counter China's massively increased deployment since 2020," Jaishankar was quoted as saying.
He responded to the criticism from the Opposition by saying, "If we were in denial, then why is the Army out there?" Rahul Gandhi told the Army not to go there, so they didn't. The Indian Prime Minister told the Army to go there, so they did. In the end, the fact is what proves the point. The proof is that the Indian Army is already in place to stop any attempt to change the LAC on its own."
Later, Jaishankar also criticised Rahul in Lok Sabha for saying that Chinese troops were "beating up our jawans." "Our soldiers shouldn't be called "pitai." They are not going to back down. They should be treated with respect, given honour, and given thanks for what they do. "This is not the right way to do things," he said.
"We shouldn't say anything bad about the jawans, either directly or indirectly. Our jawans are standing in Yangtse at 13,000 feet and defending our borders. He said this in response to a debate on the Anti-Maritime Piracy Bill, 2019.
He said again, in response to the Opposition's claims that the government didn't care about China, "If we didn't care about China, who sent the Indian Army to the borders?" Why are we putting pressure on China to stop fighting and calm things down? Why are we telling everyone that our relationships aren't normal?"
As the Opposition complained about his comments, Jaishankar said, "We don't mind if there are political differences or criticisms. But I think we shouldn't criticise our jawans either directly or indirectly."
Last week, Rahul said in Jaipur that the government was ignoring the "China threat." He had said about China, "It has taken 2,000 square kilometres of India, killed 20 Indian soldiers, and is beating our soldiers in Arunachal Pradesh."
"…The threat from China is clear. The government is ignoring it and trying to hide it. "But we can't hide or ignore the threat," Rahul had said. "It's a full preparation for an attack. The Indian government is sleeping. He had said, "It doesn't want to hear this, but China is not preparing for an incursion, but for war."
Rahul had also said that Jaishankar needed to "deepen his understanding" because he always had something to say. In response, Jaishankar said, "I've heard that I need to deepen my own understanding. When I see who's giving the advice, I can only bow and respect."
Jaishankar also didn't agree with the Congress's complaints about how the government celebrated India's G20 presidency. "This is a time when the world wants India to take the lead. When the rest of the world sees India as a leader. "Just because you have to do something on a rotating schedule doesn't mean you aren't important," he said.
During the debate, Congress leader Adhir Ranjan Chowdhury said that India's G20 presidency was being "promoted in a way to make a person and a government look glamorous." "I don't know what this kind of propaganda means because… as part of a system of rotation, the G20 has been given to us," Chowdhury said.
Also, the Opposition parties in Rajya Sabha left on Monday after their request to talk about China's incursions was turned down by the Chair.
Later, former Finance Minister P Chidambaram brought up the China issue and asked the government if Prime Minister Narendra Modi and China's President Xi Jinping had talked about the situation at the border when they met at the G20 Summit in Bali.
Chidambaram said, "These are strategic and border roads in the Northeast" when he talked about the additional Rs 500 crore that was asked for in grants for border roads. "We know who the danger is on the north and east borders. What has China given up on Hot Springs? Have the Chinese agreed to talk about the problems at Doklam Junction and Depsang Plains?"
The Opposition wanted to talk about the Tawang fight, so Defense Minister Rajnath Singh made a statement on his own last week in both Houses of Parliament. "PLA troops tried to cross the LAC in the Yangtse area of the Tawang sector and change things on their own," he said, adding that "a few people on both sides were hurt."
He had said that the "Indian Army bravely stopped the PLA from entering our territory and forced them to go back to their posts," and that the "issue has also been brought up with the Chinese side through diplomatic channels."
In Alwar on Monday, Congress President Mallikarjun Kharge said that the Opposition wanted to talk about the border situation, but the BJP government was not ready. "They (the BJP-led government) talk like lions on the outside, but if you watch them, they act like mice. We want the issue to be talked about, but they aren't ready for that to happen in Parliament yet, he said.
– Through PTI