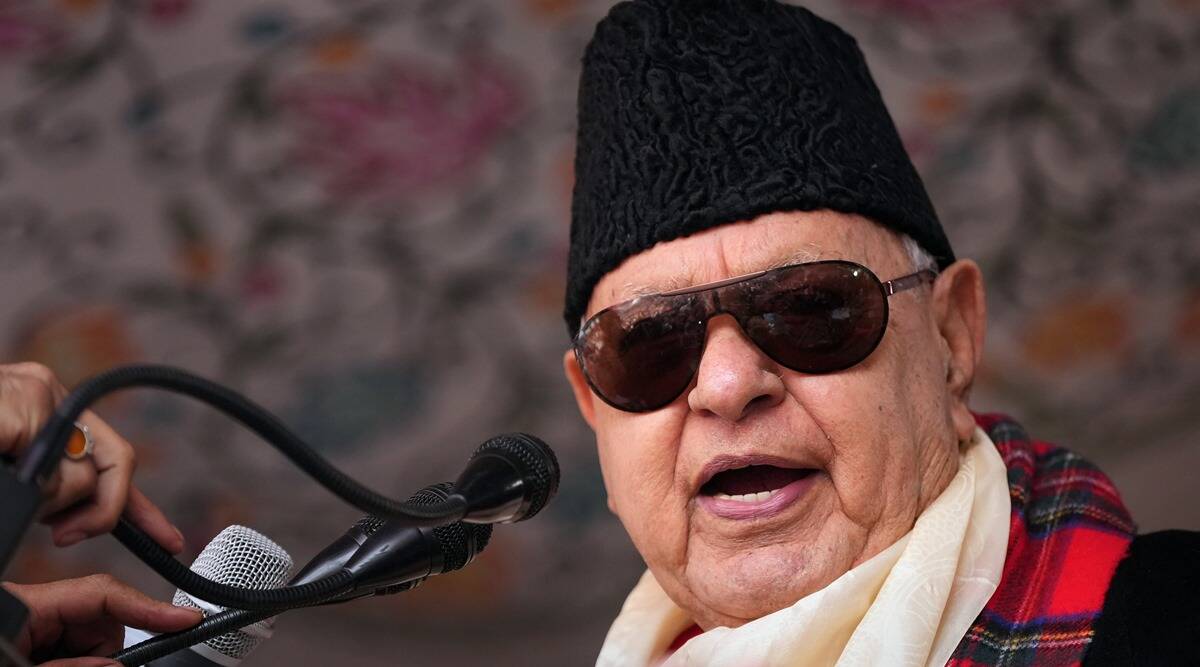 President of the National Conference Farooq Abdullah and top party leaders took a bus from his residence in Jammu to Kathua in order to welcome the Bharat Jodo Yatra led by Rahul Gandhi at this entry point to Jammu and Kashmir.
The march will enter Lakhanpur via Pathankot, Punjab, on Thursday evening, marking the conclusion of the yatra that began on September 7 in Kanyakumari. The yatra is expected to conclude on January 30 in Srinagar, when Gandhi will raise the national flag at the party's headquarters. A leader of the National Conference stated that party leaders and workers joined the yatra in multiple vehicles.
The 85-year-old former chief minister Abdullah, escorted by senior politicians including numerous former ministers and lawmakers, departed his Bhatindi mansion in Jammu for Kathua at 1.30 p.m., according to the source.
The bus arrived in Kathua, some 90 kilometres from Jammu, at approximately 4 p.m., and Abdullah immediately visited the residence of former minister Lal Singh.
"I am pleased with his (Lal Singh's) decision to participate in the yatra, because unity in diversity is our strength… We have to leave animosity behind and carry the country ahead together," Abdullah told reporters, downplaying the statement of his son and former chief minister Omar Abdullah.
He stated that the yatra is for the welfare of the nation and that, had he been younger, he would have accompanied Rahul Gandhi from the beginning of the yatra. I am elderly and cannot walk incessantly. According to him, the glimmer of hope that Mahatma Gandhi saw in Jammu and Kashmir still exists.
"I joined the yatra in Delhi, I'm joining it here (in Lakhanpur), and I'll join it again and again when it reaches Jammu and the valley," he said, adding that the people of Jammu and Kashmir are distressed due to the BJP's mismanagement.
"They (BJP) claim that the situation has returned to normal, but the reality is that terrorist attacks have increased. "The Ministry of the Interior is responsible for the security situation," he stated.
When asked about the Election Commission's failure to announce assembly elections in J&K, he stated that the delay in elections amounts to an assault on democracy, which they wish to end.
"It is regrettable. The Election Commission ought to be an independent organisation, however they are subject to pressure from the administration. They are also attempting to undermine the Supreme Court, he claimed, without identifying the BJP-led federal government.