India
FIR against Pak Navy personnel for attempting to kidnap and kill Indian fishermen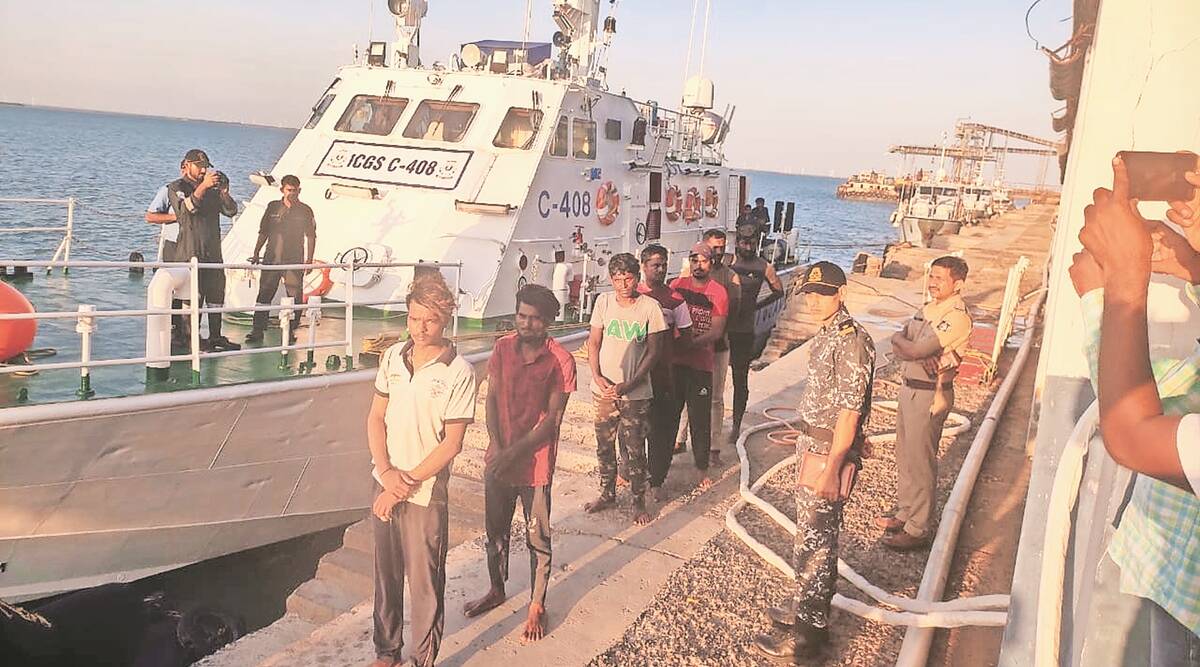 Around "20 to 25" personnel of the Pakistan Maritime Security Agency (PMSA) were booked on October 6 for the murder and attempt to kidnap six Indian fishermen off the Jakhau coast in Gujarat's Kutch district. The fishermen's group claimed that the PMSA rocked their boat and threatened them at gunpoint.
In less than a year, the second FIR against PMSA by Gujarat Police comes a day after the agency claimed that it had rescued six Indian fishermen who were drowning in the Arabian Sea.
"After seeing it (PMSA boat), we diverted our boat and started going… However, the Pakistan Navy boat chased us and hit our boat from behind. They fired 20-25 rounds at our ship. The FIR cited 34-year-old Amarshi as saying that Prem Baraiya, one of the fishermen, fell from the boat.
"The Pakistan boat hit our boat again, breaking our boat into two parts. Pakistani Navy personnel boarded our boat and started punching and kicking us. Later, they forced us to board the Pakistan Navy boat," the FIR quoted Amarshi, a resident of the Union Territory of Diu off the Una coast. Has been done.
According to the FIR, besides Amarshi, three other fishermen from Diu and four other fishermen from Gujarat's Gir Somnath district were on board Harsiddhi, a fishing trawler owned by Hiruben Hodal of Mangrol in Junagadh district and Okha of Devbhoomi Dwarka. was operated from. The fishermen had left on October 1.
Tandel said that PMSA personnel thrashed him again on his boat, and Mahendra Makwana's head started bleeding. Amarshi noted that when an Indian Coast Guard (ICG) ship arrived after rescuing Prem Baraiya, PMSA personnel forced the three fishermen to make statements in front of the camera at gunpoint, Amarshi said.
The FIR came hours after PMSA tweeted, "During routine patrolling in Eastern Maritime area, PMSA ship rescued six #Indian fishermen who were sinking close to Intl Maritime Boundary Line b/w IND & PAK. Naqwa said that due to the accident, their boat sank, and they headed towards Pakistani waters. PMSA ship provided first aid and food to the fishermen… Later, the rescued fishermen were handed over to the ICG ship. .."
In a video posted by PMSA, one of the Indian fishermen can be heard saying that their boat had hit a hole and was rescued by PMSA. In another PMSA video, an ICG personnel can be heard thanking PMSA for saving Indian fishermen.
He said, 'Pakistani agencies every time deny such incidents. According to the statement of the fishermen, their boat sank after being attacked by PMSA… Indian Coast Guard rescued them. Further investigation is on," said Surjit Mahedu, deputy superintendent of police, Porbandar rural Mandal.
In November 2021, 10 PMSA personnel were booked for murder when they allegedly fired at an Indian fishing boat, killing Sridhar Chamre, a fisherman from Maharashtra off the Jakhau coast.