India
Fire breaks out on taxiway in Muscat on AI Express flight to Kochi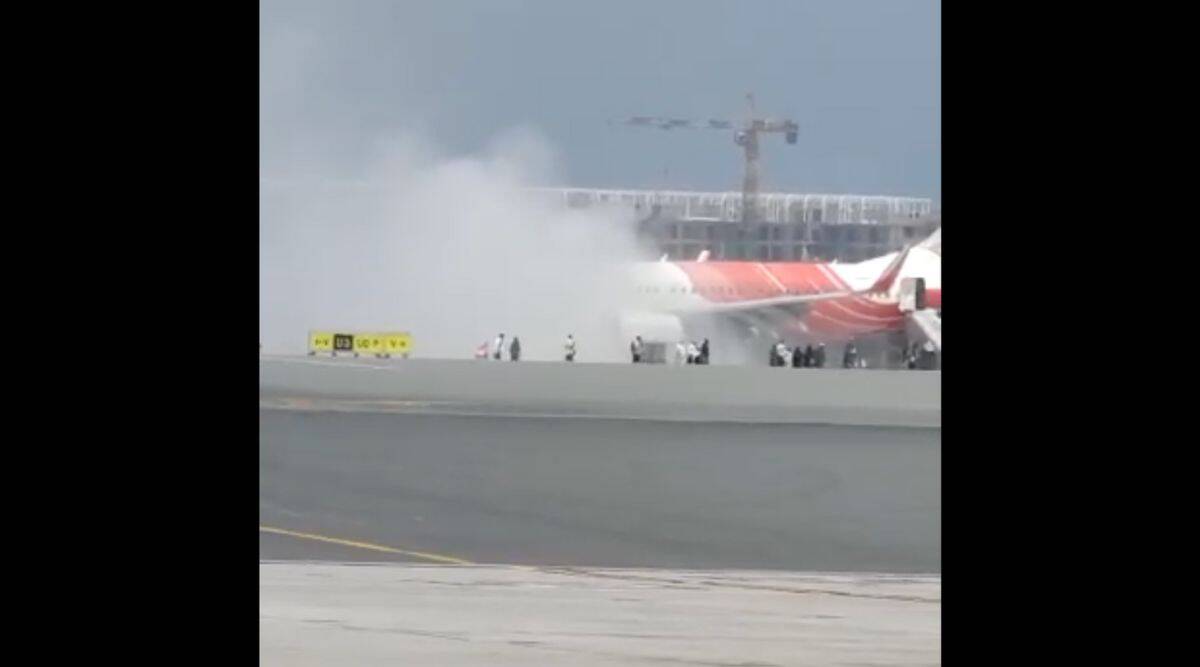 One engine of the IX 442 Air India Express flight from Muscat to Kochi emitted smoke on Wednesday, forcing passengers and crew to evacuate.
Another aircraft's crew reported fumes coming from one of the engines as the Boeing 737, which carried 141 passengers and four infants, was about to depart from the Oman capital at 11.20 am local time.
Air India Express spokesperson said that the crew stopped the flight on the taxiway and activated the engine-fire extinguishers, after which the passengers were evacuated by slides.
Officials said some passengers suffered minor bruises during the incident, and a woman was taken to the airport clinic for treatment.
Passengers were taken to the terminal building at the airport. At 9.20 pm local time, an Air India Express flight from Mumbai to Dubai will take the stranded passengers to Kochi.
Neither the smoke alarms nor fire warnings in the cockpit went off, according to an Air India Express Flight source. The source said there may have been some residue in the engine.
An investigation will be conducted after appropriate action is taken by the director-general of civil aviation, Arun Kumar.
Air India Express' local management and support staff are providing all assistance to guests in Muscat. Flight safety is also investigating the matter.
Related Posts