India
First time in a decade, UK vessel sails to Port Blair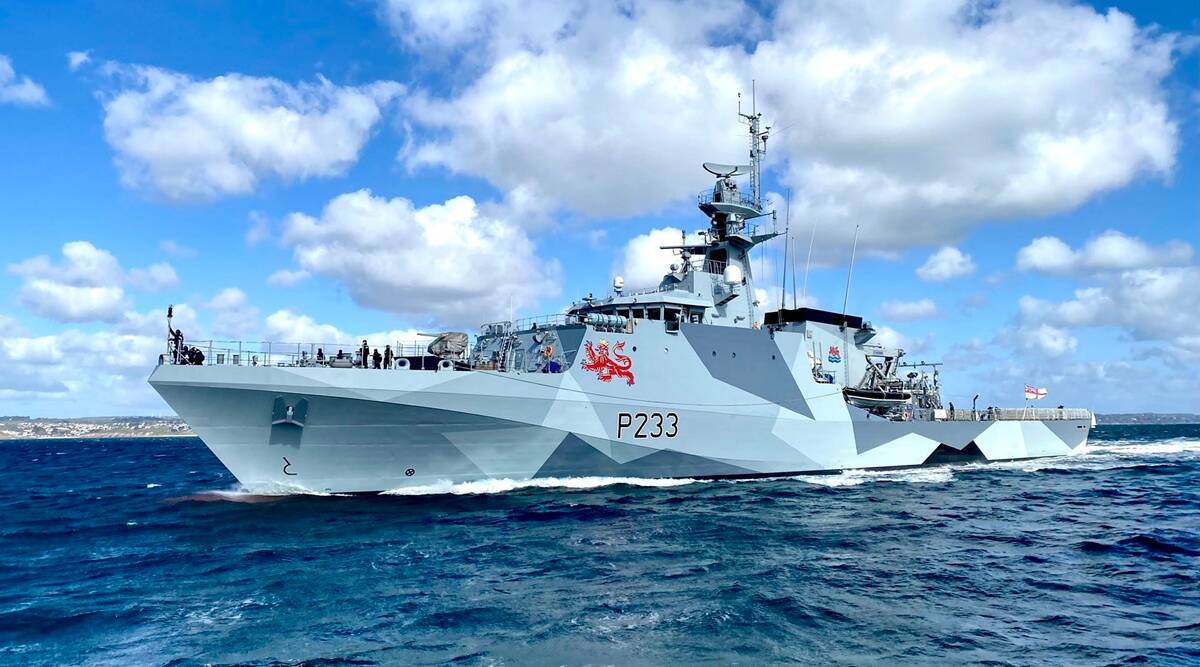 For the first time in a decade, an offshore patrol vessel of the Royal Navy of the United Kingdom, HMS Tamar, has reached Port Blair in the Andaman and Nicobar Islands as part of its regular deployment in the Indo-Pacific region.
Over the next five days, the ship and her crew will undertake capacity demonstrations and marine exercises with the Indian Navy, the British High Commission stated in a statement.
As per defence authorities, this is the first time since 2011 that a Royal Navy ship has entered Andaman and Nicobar Islands which stands on the entrance to the Indo-Pacific area. Naval ships of other foreign countries such as the United States, Australia and New Zealand are among those which visited the islands since 2011, though such visits have not been "very frequent", the officials added.
"This also indicates the considerable growth in the naval infrastructure of the Andaman and Nicobar Command to accommodate foreign ships," a defence official told The Indian Express. Defence Minister Rajnath Singh, who is on a two-day visit to the strategic military command in the islands, on Friday, visited Indira Point, the southernmost extremity of India, at the Great Nicobar Island—which is separated from Indonesia by the 163-km wide Six Degree canal.
Royal Navy ships have, however, visited other ports in the mainland and have in the past taken part in several maritime exercises with the Indian Navy, a recent one being the maiden India – UK Joint Tri-Service exercise Konkan Shakti between October 21-27, 2021, in the Arabian Sea.
Officials said any foreign ship visiting an Indian port first puts in a request, which following permissions from the Navy and the Ministry of External Affairs, is notified to the country.
HMS Tamar and HMS Spey are the two Royal Navy vessels on permanent deployment in the Indo-Pacific as set out in the UK's Integrated Review, the British High Commission statement stated. "The ship's visit to India provides an opportunity to improve the shared maritime domain awareness initiative further, and highlights the UK's and India's willingness to engage in the Indian Ocean Region and wider Indo-Pacific," it added.
The UK has also inked a White Shipping Agreement with India which facilitates information exchange over the whole of the Indian Ocean Region. In June 2021, the UK placed its first permanent liaison officer at the Indian Navy's Information Fusion Centre for Indian Ocean Region (IFC-IOR) in Gurugram to boost marine domain awareness in the region, the release added.