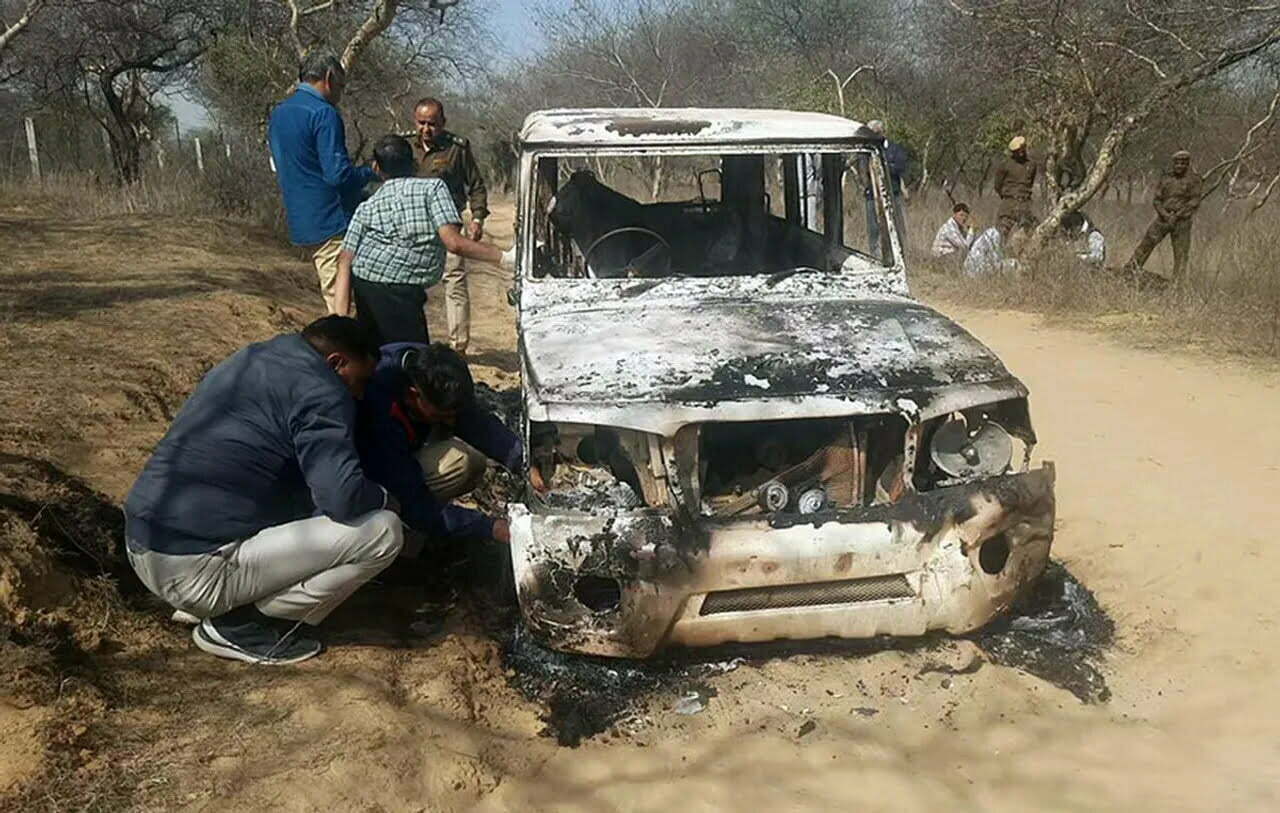 On Sunday, the Nuh police dug up a foetus because the family of one of the men accused of killing two Muslim cousins in Bhiwani said that his wife had a miscarriage after Rajasthan police "assaulted" her.
Nuh Superintendent of Police (SP) Varun Singla said, "According to Srikant's mother Dulari Devi, 30–40 Rajasthan police officers broke into their house at 3:30 a.m. on February 17 and beat her and Srikant's nine-months-pregnant wife Kamlesh. Her baby died in the womb."
Singla said, "A postmortem will be done on Monday. A team of medical experts and Nuh police led by Firozpur Jhirka deputy superintendent of police (DSP) Satish Kumar dug up the foetus."
The police in Rajasthan have denied the claims.
"We didn't go into the house. "We were turned away by two men who said they were his [Srikant's] brothers," Bharatpur SP Shyam Singh said.