India
Jharkhand(Ranchi)
Following objections, the Center bans tourists at the Jain site and requests that Jharkhand comply.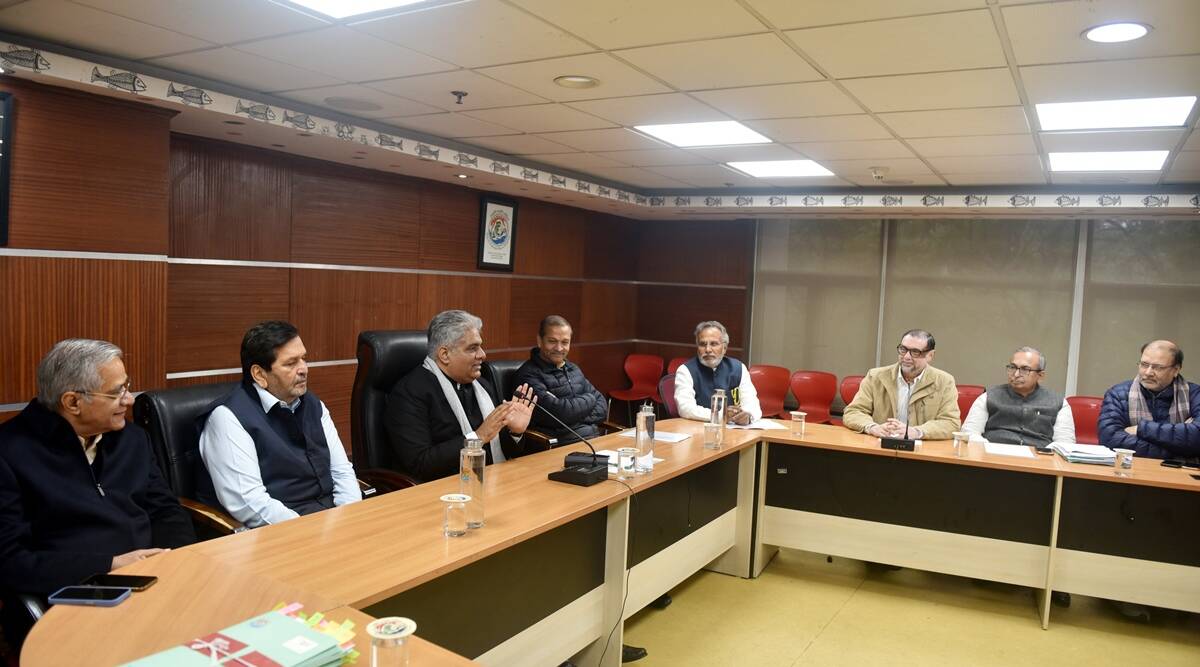 The provisions of Clause 3 of the eco-sensitive zone (ESZ) notification were suspended on Thursday, hours after Union Environment Minister Bhupender Yadav met with Jain community representatives who are protesting the tourist designation given to Sammed Shikharji Parvat Kshetra, a Jain holy site in Jharkhand. The state has been asked to ban all tourism and ecotourism activities in the area.
The Centre told the Jharkhand administration to put its decision into effect right away.
"The complaints highlight Jharkhand's improper use of the Eco Sensitive Zone of Parasnath Wildlife Sanctuary notification's requirements. Their feelings have reportedly been injured by the state's irresponsibility, the ministry stated in a statement.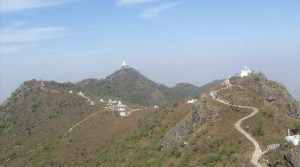 The Hemant Soren administration in Jharkhand claimed via an office memo that the development followed the Chief Minister's letter to Yadav shortly after the Centre's decision.
According to a statement made in Ranchi by the state Information and Public Relations Department, Soren's attempt to persuade Yadav to act on the 2019 notification regarding the Sammed given by the then-BJP-led government was successful.
It reported Soren as adding, "A letter was written to the Union Minister," translated from Hindi.
and the Ministry swiftly took action to halt the application of clause 3…"
The Jain community is worried that turning the area into a tourist destination will encourage the consumption of alcohol and cuisine that isn't vegetarian, which is against their beliefs.
According to sources in the Environment Ministry, Yadav "assured" community representatives that the Narendra Modi administration is "dedicated to maintaining the sanctity" of Sammed Shikharji as a revered "religious destination" for the entire nation, not just the Jain community.
On Monday, the Soren administration promised the locals that the region would remain sacred and announced that it was thinking about withdrawing a 2019 proposal to transform the location into a tourism attraction.
In his email to Yadav on Thursday, Soren pleaded with the Union ministry to heed the Jain community's call to revoke the 2019 notification. Under CM Raghubar Das, the BJP-led government at the time had identified 200 places as tourism destinations, including Sammed Shikharji.
While in Delhi, Union Tourism Minister G Kishan Reddy declared that no action would be taken "to defile the sacred spot".
The ESZ was notified by the Centre in 2019 in consultation with the Jharkhand government under the provisions of the Environment (Protection) Act, 1986, according to officials with the Environment Ministry. The former state of Bihar established the Parasnath wildlife sanctuary in 1984 under the provisions of the Wildlife Protection Act, 1972.
"Consequent to the meeting (between Yadav and representatives of the Jain community), it has been decided that the State Government of Jharkhand be directed to strictly enforce the relevant provisions of the Management Plan of the Parasnath Wildlife Sanctuary that specifically prohibit damage to flora or fauna," the ministry stated in a statement.