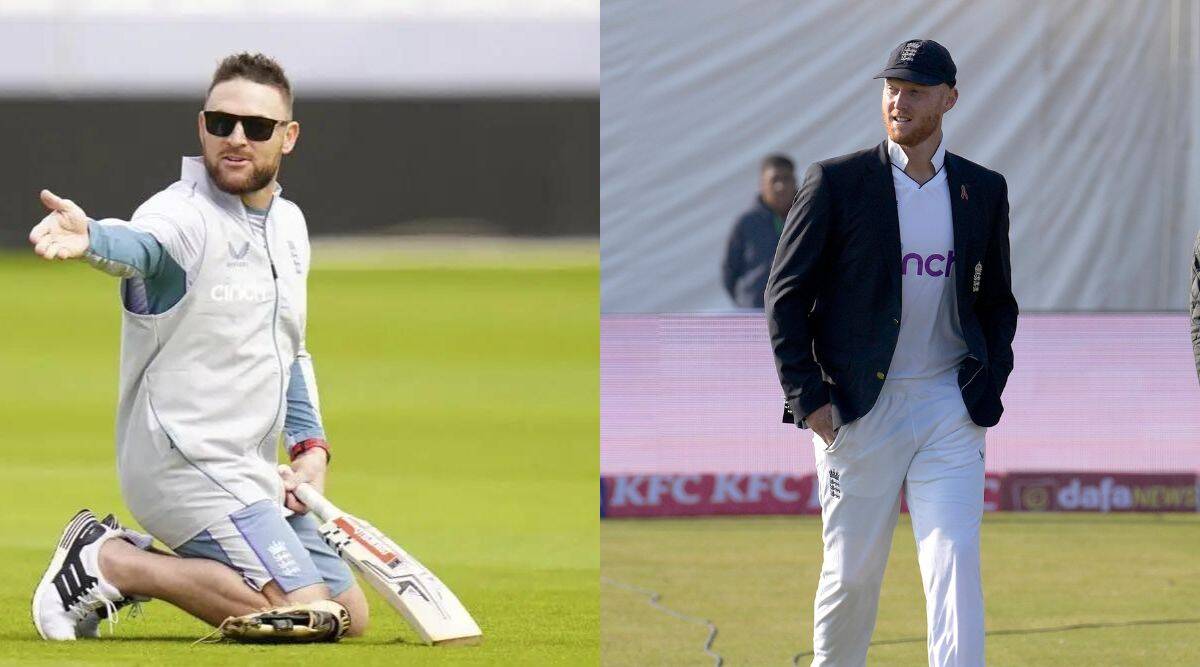 The combination of England's red-ball captain Ben Stokes and coach Brendon McCullum changed the way we play and think about Test matches, according to former captain Michael Vaughan. Former England captain Nasser Hussain said it's amazing what can happen when the team management removes the "fear of failure" from players' minds. On the first day of the Rawalpindi Test against Pakistan, England scored 500+ in just 75 overs, so Vaughan even predicted Cummins would have "sleepless nights."
There's no way around being honest about what England's doing. Test cricket is changing, and eight games in, it's going pretty well. They haven't done it once and then struggled for three games. Other than that, it's been consistently good," Vaughan wrote in The Telegraph.
"It's still early days, but I think England will keep doing this, and it'll be talked about for years to come. The dual combination of Ben Stokes and Brendon McCullum changed test match cricket forever: the way it's played, and the way we think about it.
Neither watching nor playing the game, I've seen a captain have such an impact on a team. Take a look at where England was before. Playing cricket completely opposite to this, we only won once in 17 games."
'First Test team encourages risk-taking'
While the Rawalpindi pitch was flat, Vaughan said England should be commended for scoring at a fast pace without resorting to slogs. Vaughan said England's approach had brought risk-taking to Test cricket as opposed to the traditional risk-averse approach to playing five-day cricket.
Are you not entertained!? 😉

🇵🇰 #PAKvENG 🏴󠁧󠁢󠁥󠁮󠁧󠁿 pic.twitter.com/R2gTwjo2Nv

— England Cricket (@englandcricket) December 1, 2022
"This pitch was incredibly flat, and Pakistan's bowling attack was inexperienced. The Pakistanis are the best at bowling on flat wickets, so you don't have to worry about 22 yards. It was just too much for England. Vaughan wrote, "It was good, strong cricket shots."
The FOUR centurions 💯#PAKvENG pic.twitter.com/QTZdbk9rOH

— England Cricket (@englandcricket) December 1, 2022
The FOUR centurions 💯#PAKvENG pic.twitter.com/QTZdbk9rOH

— England Cricket (@englandcricket) December 1, 2022
I'm watching them play these shots. They're what we'd consider risky back then. Because they're accustomed to it from white-ball cricket: paddles, dancing down, reverse sweeps. It's something they do every day. They've trained their bodies and minds to do it over and over again. It's a sensible way too! Scores of close to seven and over aren't completely crazy. But with these players' skill sets, it's not outrageous. It's in their blood.
You have to change your mindset and your language. Kids these days don't believe you can't score if a bowler is bowling well. My childhood language about getting bowlers into their second, third, and fourth spells, then capitalizing, doesn't work with them. They're thinking about how they can beat you. That mindset is being taken into Test cricket for the first time, and openly encouraging risk-taking. The modern player will flourish if they have it."
Even though there's no way to replicate a day with four centuries on a "perfect wicket," Vaughan says England's "juggernaut" isn't something opponents should worry about.
5️⃣0️⃣6️⃣ runs on the first day of a Test match!

We love this team 😍

Scorecard: https://t.co/wnwernG6Ch

🇵🇰 #PAKvENG 🏴󠁧󠁢󠁥󠁮󠁧󠁿 pic.twitter.com/AlXodwtd8h

— England Cricket (@englandcricket) December 1, 2022
There'll be a lot of old players who say this can't be done every time, and an example of this extreme can't be repeated every time. It was the perfect wicket, and they took advantage of it. It's important for England to show that this isn't just a hot streak, and to do so, they'll have to adapt and go up and down the gears, like the great Australian team.
Everyone wonders what will happen when they take on a new bowling attack, and it keeps going well. I'm sure the Aussies would have said, "we'll have you" in our summer. This is a juggernaut, even Pat Cummins will have sleepless nights now. It's not a nice method or mentality to play against at all."
We're going from fearful to fearless
When Hussain played, he was a "fearful" player, but this England team played like nothing mattered when it really did.
There's been a change in mindset and intent. Hussain wrote in Daily Mail, "We're seeing what can happen when the coach and captain remove the fear of failure."
"It's what sportsmen dream about. If you know deep down that it matters, you can convince yourself that none of it matters. Treating a role you've worked your whole life for like any other day at work. I can't even imagine what it's like to represent your country.
My focus was on survival at all costs as a cricketer. All these guys want to do is have fun. "It's awesome to watch."