India
Forms with RT-PCR and vaccination information could be mandated for air travellers from countries seeing an increase in Covid.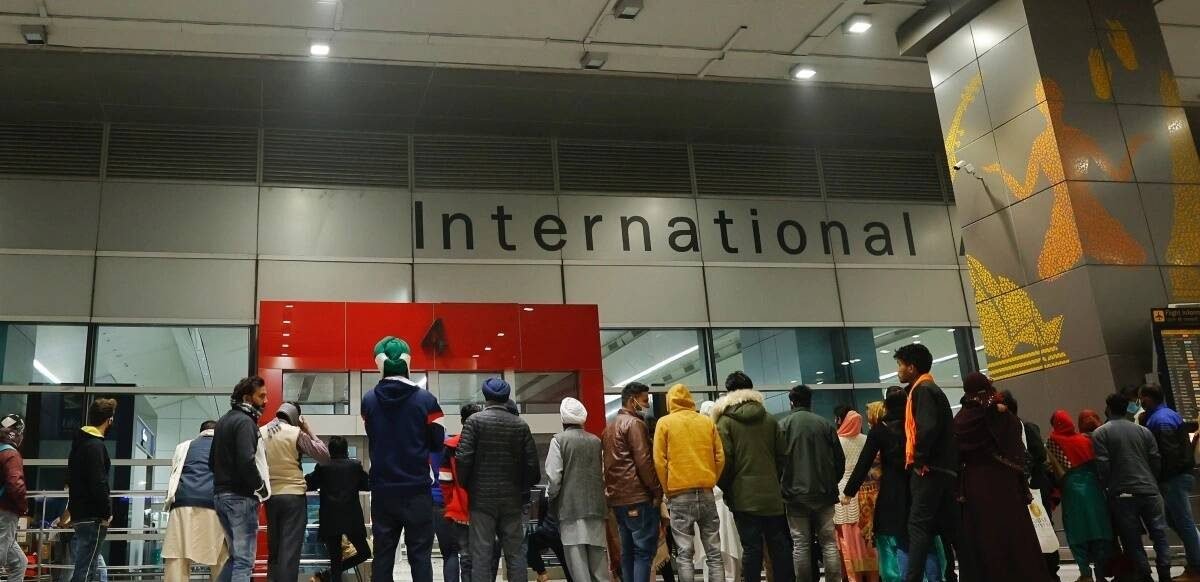 The Union health ministry is evaluating the return of required 'air suvidha' forms with details of RT-PCR tests completed 72 hours prior to travel or confirmation of complete immunisation for travellers arriving from China and other countries with a high number of Covid cases.
After a few weeks of watching the situation, a decision will be made.
Wednesday, Union Health Minister Mansukh Mandaviya convened a conference to assess the Covid situation in the country in light of a significant increase in cases in China and other countries.
Official sources announced on Wednesday that airports will conduct random coronavirus testing on travellers arriving from China and other countries due to the recent increase in cases in several regions of the world.
"The health ministry is examining the reintroduction of mandatory 'air suvidha' forms for international arrivals with details of RT-PCR tests conducted 72 hours prior to travel or proof of complete vaccination for passengers coming from China and other countries reporting a high number of Covid cases," an official source told PTI.
The source stated that "a decision in this regard would be made only after a few weeks of monitoring the Covid situation in the country and, if needed, out of an abundance of caution in light of the increasing trend of instances abroad."
In a conference held on Wednesday, specialists and top officials emphasised the need for continuing surveillance notwithstanding the absence of an overall increase in Covid cases.
"Covid is not yet complete. I've instructed everyone involved to be vigilant and increase surveillance. We are prepared for any circumstance, Mandaviya had remarked.
He had stated that the monitoring system for whole genome sequencing of positive case samples to follow variants through the network of the Indian SARS-CoV-2 Genomics Consortium (INSACOG) should be improved.
States and union territories have been asked to provide daily samples of all Covid-positive cases to the INSACOG Genome Sequencing Laboratories (IGSLs) for sequencing and tracking of any novel variants. In addition, the implementation of thermal screening is being investigated.
The average number of cases per day in India decreased to 158 for the week ending on December 19, according to a presentation given to the minister.
However, a constant increase in global daily average cases has been observed over the past six weeks, with 5,9 lakh daily average cases reported for the week ending December 19, he was informed.
India recorded 185 new coronavirus infections, but the number of current cases decreased to 3,402 as of Thursday's updated data from the health ministry.