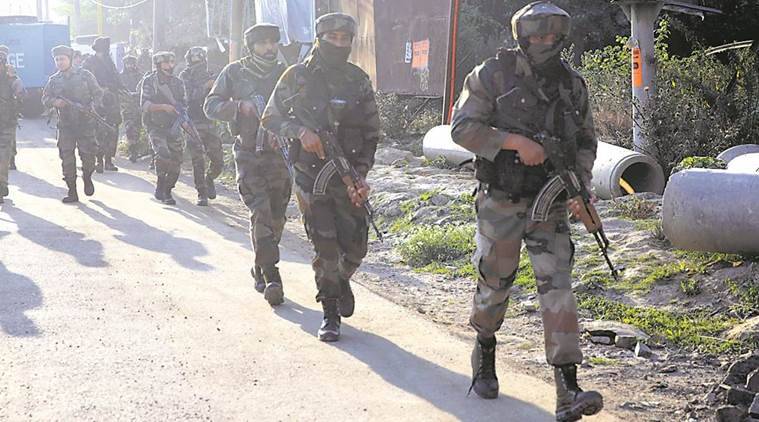 According to reports, the Jammu and Kashmir Police and security personnel shot and killed four militants travelling in a truck on National Highway-44 near the Sidhra bridge on the outskirts of Old Jammu city on Wednesday morning.
Mukesh Singh, Jammu's Additional Director General of Police, stated that the militants hiding in the truck were well-armed. The hay-laden truck was travelling from Punjab to Kashmir. The ADGP said that the truck driver was on the run. According to sources, an alert has been issued to locate him.
The identities of the killed militants were being determined, according to sources, and authorities stopped the truck they were travelling in for inspection. In addition to additional ammunition, the police recovered seven AK-47 weapons, one M4 rifle, and three pistols from the vehicle.
At a time when the local police and security forces are on high alert in preparation for the forthcoming Republic Day celebrations on January 26, ADGP Singh stated that a Quick Response Team on the national highway observed the truck's strange behaviour and began to pursue it. As the vehicle approached the naka at Sidhra bridge at approximately 7:00 a.m., the police signalled for it to stop and requested that the driver exit. The driver replied but took advantage of the dark fog to flee.
The police and security forces then began searching the truck, which prompted the militants hiding inside to begin fire, resulting in retaliatory fire from the search parties, according to the police. Immediately, security forces cordoned off the vehicle and halted vehicular traffic along that length of roadway. During the exchange of gunfire, the police said, the militants were killed, and their vehicle caught fire.
Reportedly, Union Home Minister Amit Shah is convening a high-level meeting to assess the security situation in Jammu and Kashmir. In addition to other senior officers from Jammu and Kashmir, Lieutenant Governor Manoj Sinha and Director General of Police Dilbagh Singh are present at the meeting.