India
G20 health delegates in Kerala practise yoga on the seashore.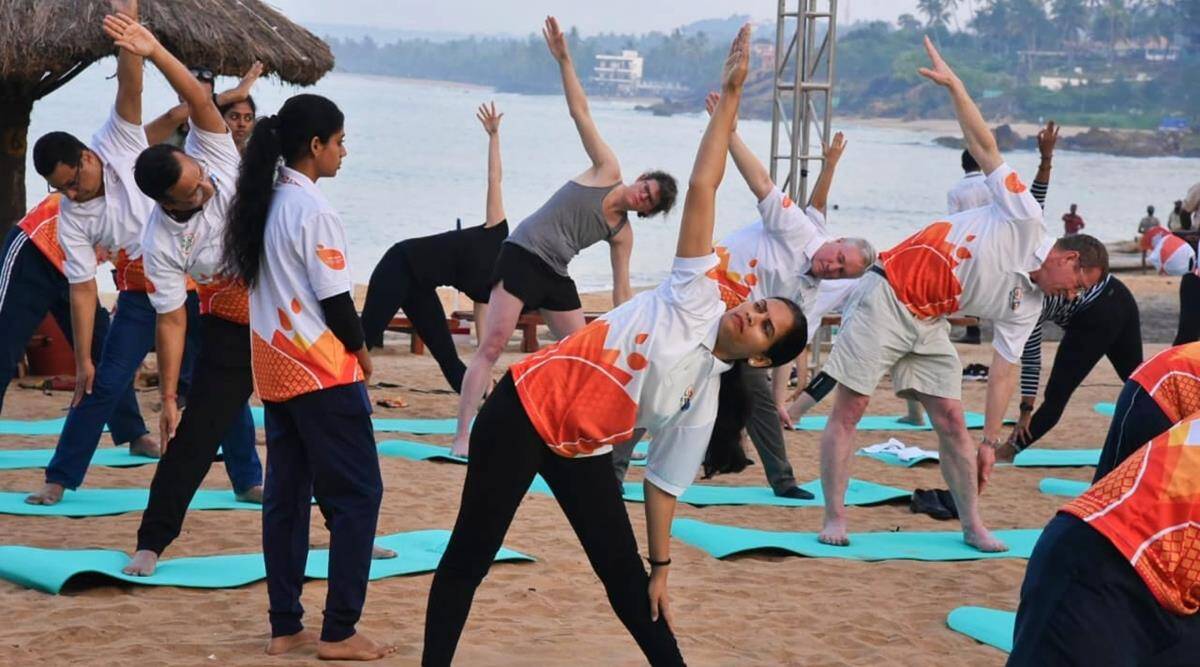 The participants, including Union Minister of State for Health D Bharti Pravin Pawar, began the second day of the Health Working Group meeting under the G20 India Presidency by practising yoga on the beach on Thursday in Thiruvananthapuram, the capital of Kerala.
The other three are expected to take place in Goa (April 17-19); Hyderabad, Telangana (June 4-6); and Gandhinagar, Gujarat (September 13-15). (August 17-19).
During the opening ceremony, Minister of State for External Affairs V Muraleedharan stated that Kerala was the birthplace of Ayurveda, where it is still practised in its purest form. He invited the delegates to taste it as well as the local delicacies — appam, puttu, avial, banana chips, and idiyappam — and handicrafts.
Preparedness of the public health system to face future health emergencies was one of the primary topics of discussion during the meetings, and the minister also spoke of Kerala's rich history of public health, citing Travancore queen Rani Gouri Laxmi Bai's establishment of a smallpox vaccination department in the 1830s.
During the fourth meeting of the Health Working Group, which will be held in Gandhinagar, there will be a side event on traditional medicinal practices in conjunction with a summit by the World Health Organization and the AYUSH ministry's Global Centre for Traditional Medicines.
To help the delegates feel the state's culture, women in traditional white and gold sarees and men in mundu greeted them at the airport. Wednesday evening's cultural extravaganza also featured Bharatnatyam, Mohiniyattam, Kathakali, and Kalarippayattu.
During the first G20 health track conference, a side event on medical value tourism was also organised, with the government promoting India as a healthcare destination through the forthcoming 'Heal in India' project.
Dr. Bharti Pravin Pawar stated in her keynote remarks at the Wednesday opening ceremony, "We know that the Covid-19 pandemic will not be the last." Our objective must be to respond jointly whenever new risks emerge." She discussed constructing resilient societies in which everyone has an equal chance to protect themselves during a disaster. India will discuss the issue of the global south, including equitable distribution of "medical countermeasures" such as vaccines, diagnostics, and medications, as stated by health ministry officials before.
Health Secretary Rajesh Bhushan said that the lessons learned from the pandemic needed to be turned into actionable steps instead of just going on with "business as usual." He stated that international organisations such as the G7, G20, WHO, World Bank, BRICS, AU, EU, and United Nations General Assembly must converge their discussions, efforts, and funds for health emergency preparedness.