Science
Technology
Gadgets we enjoyed in 2022, from the Dyson V15 Detect to the Apple Watch Ultra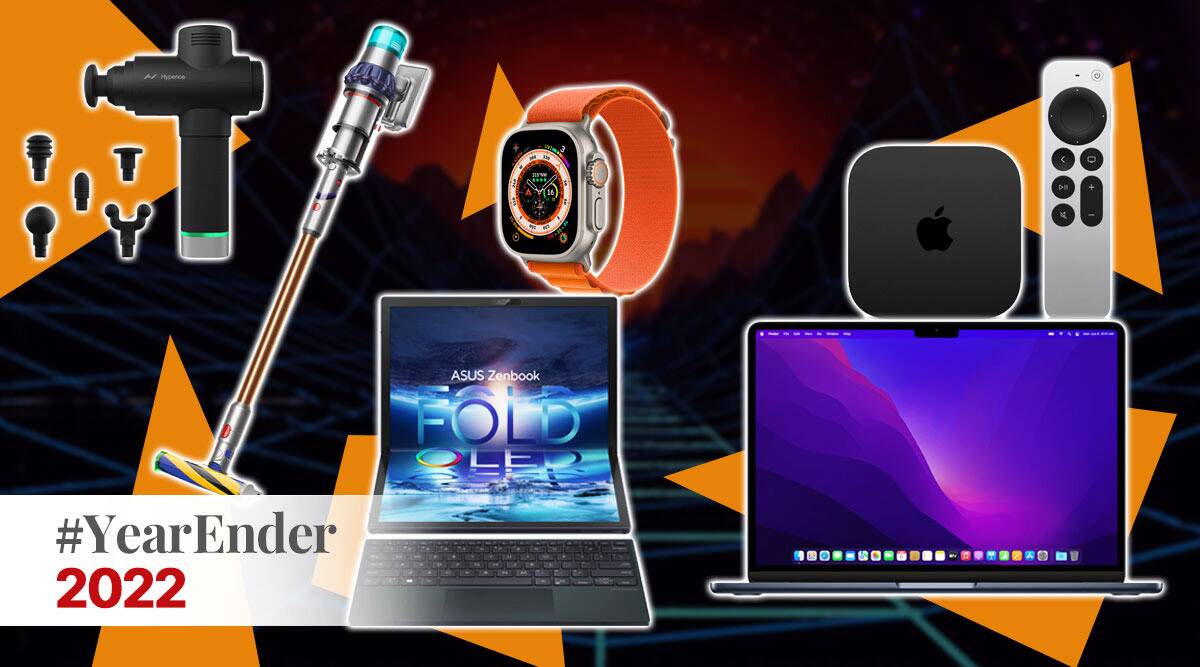 A product doesn't necessarily succeed or fail based on its level of popularity. Regardless of the price, a device's ultimate success is determined by the experience it provides to the user. We admired particular gadgets that came to symbolise the year 2022, which was characterised by a string of ordinary products. They had the greatest philosophical influence on us, and some of them even accidentally attracted our attention. The devices we adored in 2022 are listed here.
Apple Watch Ultra
The Apple Watch Ultra appeared to be the next development in the Apple Watch line, and it was in fact a completely new type of wearable. The Ultra was an attempt to make a tough smartwatch for bikers and sports that had both the hardware and software to be a statement piece loved by weekend warriors. While still an Apple Watch, it was more durable, long-lasting, and much easier to read text. With the Ultra, Apple attempted to make a smartwatch specifically for specialised activities, and for the most part, it succeeded. If you're adventurous and want a smartwatch that you can wear outside on a daily basis, we highly recommend acquiring one.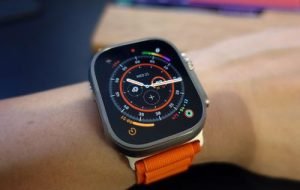 Asus ZenBook 17 Fold
It was both exhilarating and hazardous for Asus to enter the folding laptop market with the ZenBook 17 Fold. The ZenBook 17 Fold demonstrated the feasibility of displaying a use case for a foldable tablet on a considerably bigger canvas, although being far from achieving popular status. A gadget that transforms into a laptop, tablet, or both is conceivable. Both in terms of use and performance, it much outperforms Lenovo's model, and for a novel form factor, the ZenBook 17 Fold seemed almost certainly mature. With the Galaxy Z Fold 4, I had already come to believe in folding phones, and the ZenBook 17 Fold further strengthened my conviction.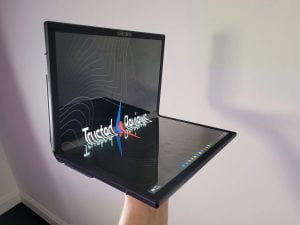 Apple TV 4K
The Apple TV 4K was more than just a typical streaming box, despite what it appeared to be on paper. When used in conjunction with the PS5 DualSense controller, it virtually gave the impression of a home game console. The Apple TV 4K gaming experience as well as the Apple Arcade subscription service truly astonished and impressed me. The A15 Bionic processor within, its technical prowess, and the variety of Apple Arcade games have significantly altered how people view the 2022 Apple TV.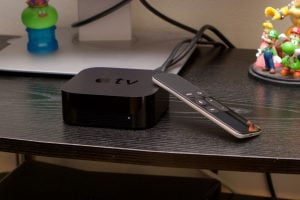 MacBook Air M2
The M2 MacBook Air saved the humdrum laptop market in 2022. Along with being small and light, it also possessed robust internals that enhanced performance and provided an immediate increase in battery life. In all honesty, the M2 MacBook Air may be the best laptop Apple has produced in a long time. In the past year, I've tested a lot of laptops, but the M2 MacBook has consistently been my favourite for writing. I doubt you will find a laptop with a keyboard as nice as this as the M2 MacBook Air if you are a writer or journalist.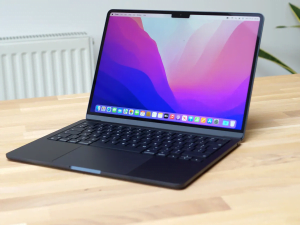 Sony HT-A9 +SW5
There are times when having a movie experience at home is necessary. And it only makes sense to have the best gear to go along with this, given how our consumption of online video has dramatically expanded as a result of programmes like Netflix, Amazon Prime Video, and others. One such item that excels at this is the Sony HT-A9. This home theatre system is a high-end item created for people who are passionate about going to the movies and their auditory experience. It comes with a premium price tag, of course.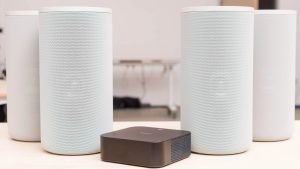 Hyperice Hypervolt 2 Pro
You are probably prone to injuries and the odd bout of pain if you take sports and fitness seriously and prepare for marathons. Or perhaps you have some daily aches brought on by bad posture or hours spent in front of a laptop. One company with goods to aid in fixing and easing some of those problems is Hyperice. Although the Hyperice Hypervolt 2 Pro is designed for athletes and gives greater intensity, the ordinary version of the brand may be more practical for everyday people. The massager is designed to ensure that you have prompt pain relief and a speedier recovery. It was undoubtedly among the most interesting and practical products we tested this year.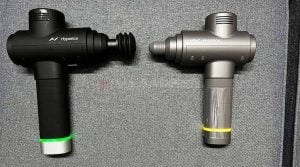 Dyson V15 Detect
The vacuum cleaners made by Dyson are already regarded as the most stylish and potent products available. But this year, the business unveiled India's V15 Detect, which includes a laser. The V12 Detect also provided something comparable. One of Dyson's greatest and most potent products is the V15 Detect, which will display precisely the type of dust particles the device is capturing. But like the majority of Dyson items, it also has a premium price.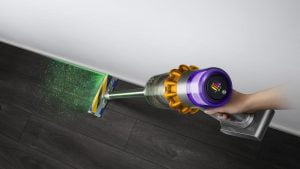 Philips SpeedPro Cordless Vacuum Cleaner
With their cordless vacuum cleaner, Philips introduced something unique. It was unquestionably an innovative and enticing product for Indian households because it could be used as a wet mop. Additionally, the primary floor cleaning attachment had LED lights, so you could see precisely where the dust was throughout the house when using it. Overall, a great product that is a little more "cheap" than the Dyson line.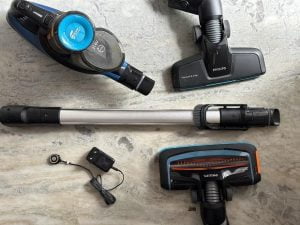 Google Nest cameras
With the help of Tata Play, this product was ultimately introduced to the Indian market. As we discovered during our testing, the security camera was one of the simplest to assemble. Additionally, you may drill the camera into a wall outdoors or anywhere inside your home. Additionally, it interacts seamlessly with the Google Home app. One of the finest home security cameras to think about is this one because it has Google's integration.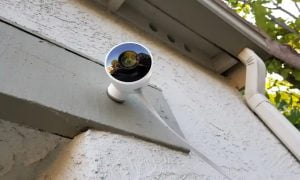 Xgimi Elfin
Everyone's needs were met with the Xgimi Elfin portable projector. The image from the 1080p projector looked better and had higher contrast and detail than what you could obtain from conventional portable projectors. Although it was simple to put up, the speakers could be quite loud in their small, built-in design. It also included the Android operating system and TV, allowing users to directly access Disney Hotstar+ and Amazon Prime Video. The absence of a built-in battery and the lack of Netflix support were the projector's two drawbacks, in my opinion.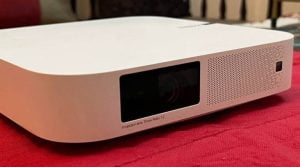 Related Posts