India
Ghulam Nabi Azad is called "Mir Jafar" and a "vote-cutter," and the BJP backs him up. Jairam Ramesh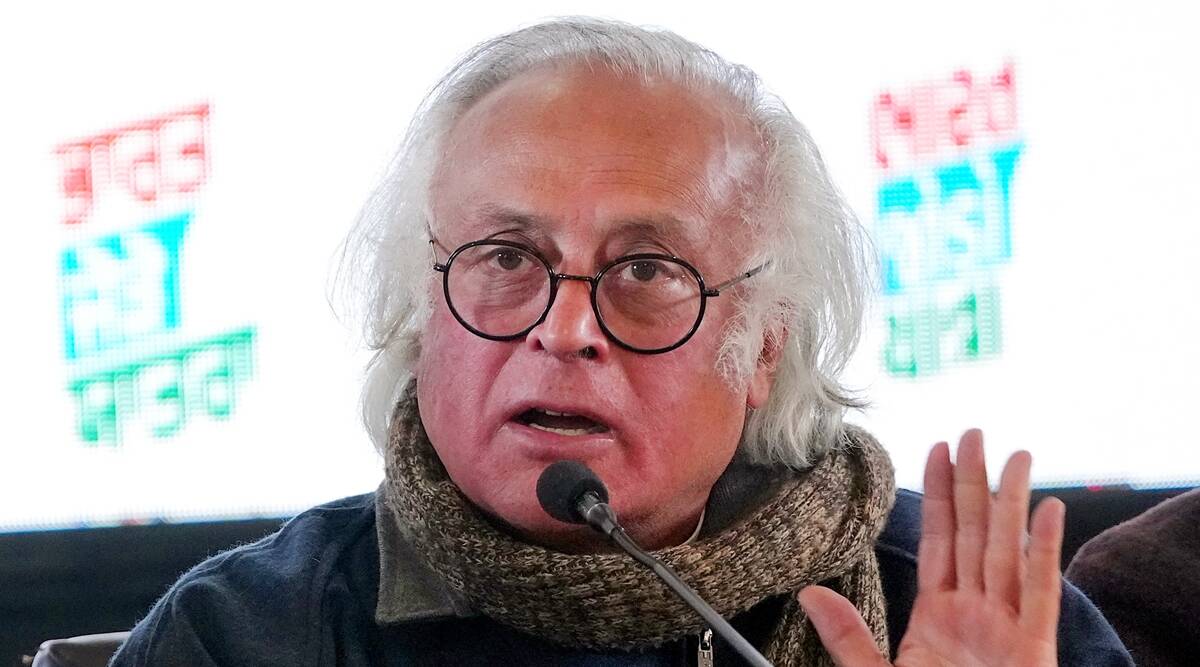 Senior Congress leader Jairam Ramesh said on Saturday that he never thought former party leader Ghulam Nabi Azad would turn out to be a "Mir Jafar," and he said that the BJP had helped him rise to power in Jammu and Kashmir to take away votes from the Congress.
Ramesh told the news agency PTI while walking on the last leg of the Bharat Jodo Yatra, which is in Kashmir and will end on January 31. He said that the most important thing right now is for Jammu and Kashmir to become a state again and for elections to be held. He also said that Ladakh should be added to Schedule VI of the Constitution so that elected officials and not bureaucrats run it.
He said that former Congress leader and head of the Democratic Azad Party (DAP) Ghulam Nabi Azad was part of the BJP's plan to split votes. He also said that Asaduddin Owaisi of the All India Majlis-e-Ittehadul Muslimeen and the Aam Aadmi Party was also on the list (AAP).
"His leaving the Congress was part of a plan by Modi and Shah to lose votes. There are three vote-cutters in India: Asaduddin Owaisi, AAP, and Azad, who were all created by the BJP to take votes away from Congress. Ramesh said, "I don't think it will happen."
When asked if Azad's DAP would hurt the chances of the Congress, Ramesh said that most Congress workers and leaders who left with Azad have since come back to the party.
Ramesh said, "I don't know what Mr Azad's plans are. Some of his newly formed party colleagues have already returned to Congress. Even in my wildest dreams, I could never have imagined that he would leave Congress. It is the party that gave him his identity for almost 50 years and gave him every position in the party and the government, including chief minister, Union minister, and leader of the opposition, but I never thought he would be Mir Jafar, never."
Mir Jafar was in charge of the Bengal army under the Nawab of Bengal, Siraj ud-Daulah. He betrayed him at the Battle of Plassey, which made it possible for the British to take over India.
Even though he wasn't close with Azad, the Congress general secretary said he still "cannot reconcile with the way he left, the letter he wrote diminished him in the eyes of every Congress person, especially after getting all the benefits from the Congress in the last 50 years." When asked how he feels about Jammu and Kashmir's special status being taken away and what effect it will have, Ramesh pointed to the Congress resolution from August 6, 2019, and said that the party wants the democratic process to be brought back, full statehood to be restored, and Ladakh to get its Schedule VI status in the Constitution and not be a Union Territory where bureaucrats take orders from New Delhi.
"So it's a long, complicated process. But I do want to point out that Article 371 A-J of the Indian Constitution has special rules for Nagaland, Sikkim, Goa, Arunachal Pradesh, and some parts of Assam. In fact, parts of Gujarat, Maharashtra, and Karnataka have their own rules under Article 371. So, Ramesh said, "Those who criticise Article 370 should also look at Article 371.
Article 370, which gave Jammu and Kashmir a special status, was taken away in 2019, and the state was split into the union territories of Jammu and Kashmir and Ladakh.
The general secretary of the Congress said that claims that things are back to normal in Jammu and Kashmir are "largely exaggerated" because targeted killings are still happening there, as well as in Jammu, Poonch Rajouri, and other places in J&K.
Ramesh said that the numbers about investment or an economic boom are just "paper numbers."
"The underlying feeling is one of anger, and that anger is not just in Kashmir. I have found that it is also in Jammu and other places, especially when it comes to land issues. Because people in Jammu and Kashmir are most afraid of losing their land and jobs, he said.
Ramesh added that there should be a special rule to protect the rights of people in Jammu and Kashmir to land and jobs, which Article 370 did in a way.
"The most important thing is to make J&K a full-fledged state, hold elections here, and put Ladakh on Schedule VI. "The difference between Schedule VI and a Union Territory (UT) is that elected representatives run Schedule VI, while a joint secretary in the ministry of home affairs runs a UT," he said.
Ramesh's words come just days after many of the original members of the DAP went back to Congress.
Azad broke with Congress last year after being a member for more than 50 years. He wrote a long resignation letter in which he criticised the top leaders of the party.