Citys
Mumbai Region
Girls' safety concerns are heightened after recent incidents of sexual harassment in hostels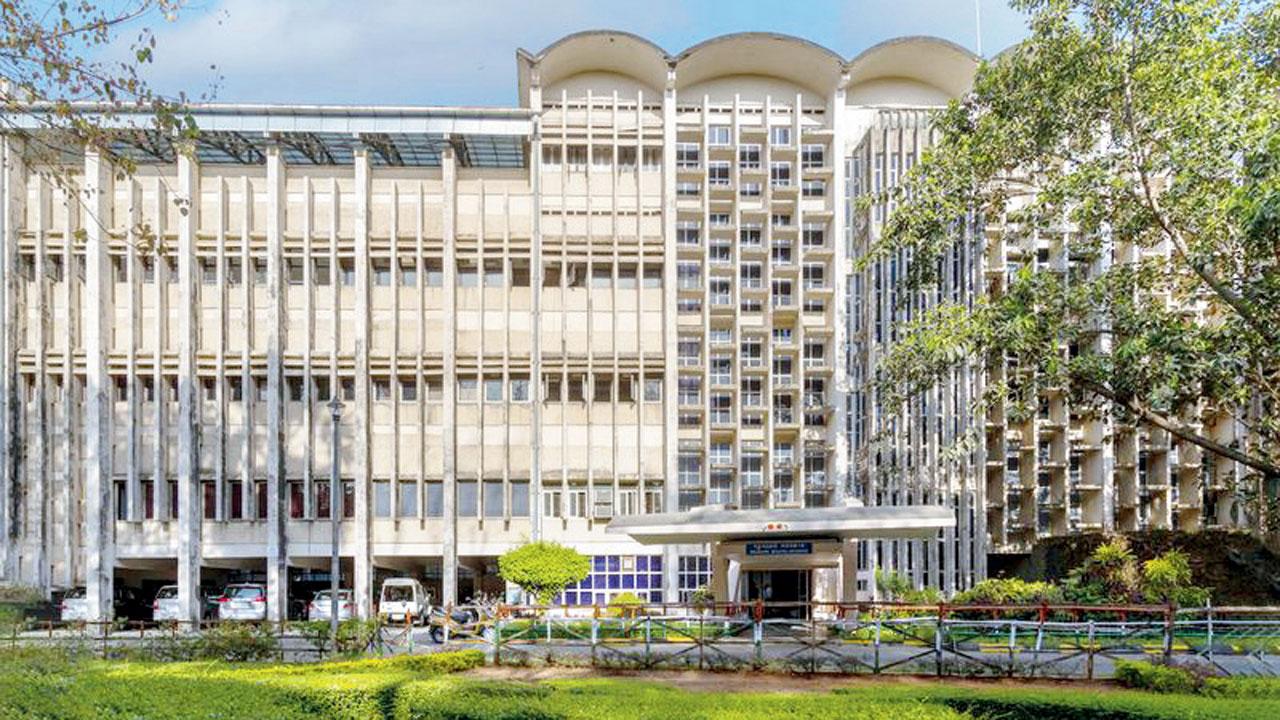 The attempted sexual harassment case in the Indian Institute of Technology (IIT) Bombay has brought the issue of security for women on campus across Mumbai. This is a problem that affects the majority of girls who are staying in hostels located in the city. The hostel experience does not just mean the lack of facilities for many girls who decide to leave their homes for higher education. And in recent times, many incidents, such as those at IIT Bombay and Chandigarh University, have brought the question to the forefront: do girls feel safe in hostels?
The anxiety and fear
"The person responsible in this instance is now in custody. However, are we certain that this hasn't occurred before? This is why we are calling for an exhaustive investigation, particularly regarding smartphone usage. There is no method to determine the past incidents that have occurred. A majority of girls are afraid of using the bathroom nowadays, and especially in those where a man was observed peeping." said a student who lives in the hostel for girls at IIT Bombay.
The girls also wrote to authorities asking for detailed information on the cyber investigation in this particular case. After the incident in the hostel where they were staying, girls from the other hostels for girls in Powai have also been contacted. Powai Campus of this top tech institute has also been checking that security precautions are being implemented.
"A couple of CCTVs placed in the specific hostel in which an incident of sexual harassment had been documented were found to not function," shared a student resident.
As students living in hostels in IIT Bombay are trying to determine whether the security measures implemented in the school are enough and safe, the concerns are more significant for Mumbai University (MU) students. Nearly three months into the academic year, the students in The Annabhau Sathe Girls' hostel at MU are waiting for the mess to begin. They are scheduled to be taken to the mess at the nearby boys' hostel.
"We plan our eating times so that we can have the least of one woman, particularly during dinner. There's no other option than to walk to the hostel for boys. Although it's not too away, the campus is crowded by dinner time." said a student noting that there are many places in this area of the Kalina campus of Mumbai University where there are no street lights. This makes the experience more frightening.
In announcing that the campus is not well lit, Supriya Karande, a former senior senator at Mumbai University, said: Mumbai University and a member of the Women Development Cell (WDC), stated: "There is no clear image of the size of the campus, with plants and trees in various spots that are tumbling about and there are numerous dark places."
Surprisingly, this month the department of social services, which operates several hostels for girls in Mumbai through impromptu visits, discovered that hostel wardens were not at the hostels. "The commissioner's office, in their inspections, discovered that many wardens were not in the hostels, as is what is expected of them to protect the student inhabitants… What do you do in hostels where the warden's job is vacant? In the Santa Mirabai Hostel in Worli, there has been no permanent warden since 2019. A clerk at the hostel was fired for using the premises of the hostel at night to drink alcohol. He was a scolding of girls and made comments about their clothing, which was outside of his responsibilities and created safety issues for girls who live within the hostel." stated a resident student. The student added that the action was only taken after the girls protested repeatedly.
Security concerns are a reason for restrictions on girls.
According to students, when there is a protest, they are often questioned about their behaviour. "Is the responsibility for our security on our shoulders by ourselves?" questioned another resident when she explained how they are required to adhere to dress code and other rules when they live in hostels. The hostel at IIT Bombay, the night canteen, has been shut down following the incident. Students are now required to walk to the main canteen, open until late if they want to eat dinner at night.
"If we are required to go to the common area, we are required to wear full pants since we have briefs inside our bedrooms, which is normal. Also, we are subject to time limits that differ from boys who stay in hostels in a nearby building. In a city such as Mumbai, is it possible to be expected to return to the hostel before 7 pm?" questioned a resident who pointed out many restrictions are imposed on girls in order to ensure their safety. Similar situations exist for Mumbai University hostels, too, and there are distinct deadlines for boys and girls.
Awareness is required
The WDC at Mumbai University has started an awareness program that includes short-term classes on gender equality. It also offers two credits which they hope will inspire students to sign up for the course. It is also worth noting that IIT Bombay, too, has introduced a compulsory gender-conscious system. The social welfare department has introduced the Sanwaad initiative, a brand new initiative which translates to dialogue. The aim is to establish channels of open communication between students and authorities. "While the department has issued a stringent warning to wardens for staying in hostels, we're also asking local police officers to stay for at least 24 hours in hostels regularly to facilitate communication one-on-1 to students", explained Prashant Narnaware, Commissioner of the social welfare department.