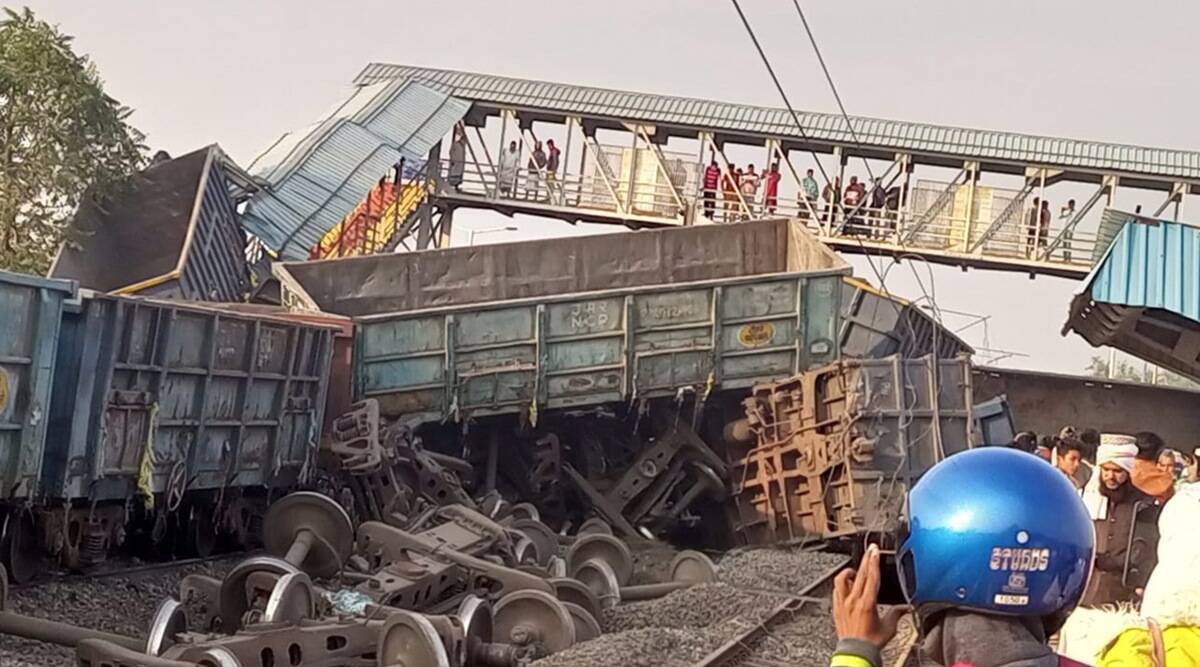 Indian Railways, which is still battling irregular brakes in its freight trains, has chosen to further lower speeds and search for an entirely new braking system for its fleet.
Railway Minister Ashwini Vaishnaw convened a high-level meeting on Wednesday to assess the situation once more as a solution for the nation's transporter remains elusive.
As The Deccan Era previously reported, goods trains equipped with Bogie-Mounted Brake System (BMBS) have been prone to derailments and signal jumping as a result of irregular braking systems.
It has been reported that the minister has seen presentations detailing both the current state of affairs and the proposed course of action.
Officials told The Deccan Era that Railways has conducted tests to identify a solution and has kept German brake supplier Knorr Bremse informed. However, according to reports, not even the corporation has been able to satisfy Railways with a solution.
"Speeds of laden goods trains in ghat portions will be further decreased to a range of 30 to 40 kilometres per hour. Empty rakes would also be told to move slowly, according to a Railway Board source. Even for goods supplied for other projects, all payments owed to the German company have been withheld.
In August, Railways made the decision to limit the speed of loaded freight trains at 50 kmph on downhill slopes and 65 kmph on flat lines in response to this issue. The plan now is to slow down even further.
The braking mechanism is installed in almost a lakh waggons on the Indian Railways, therefore stopping the operation of all carriages is not a practical solution. It has been agreed that in the future, we would also look into international expertise for a new braking system. We shall assess what is best for the world and superior to what we now have before making a decision. The next step, though, is that. Finding a solution to this issue is currently a top priority, a senior official stated.
Only freight trains, which need far more braking power and where the brakes are applied to the waggon wheels, employ the BMBS.
BMBS, which was first used over ten years ago, is a device in which the trolley connecting the two wheels' bogie is equipped with braking cylinders. There are two trolleys each waggon. Traditional systems used about 72 moving parts to complete the braking operation; BMBS uses about 40. Reliability, safety, and reduced maintenance requirements were the goals.
Related Posts