India
Government researches storage technologies as the proportion of renewable energy in the grid rises.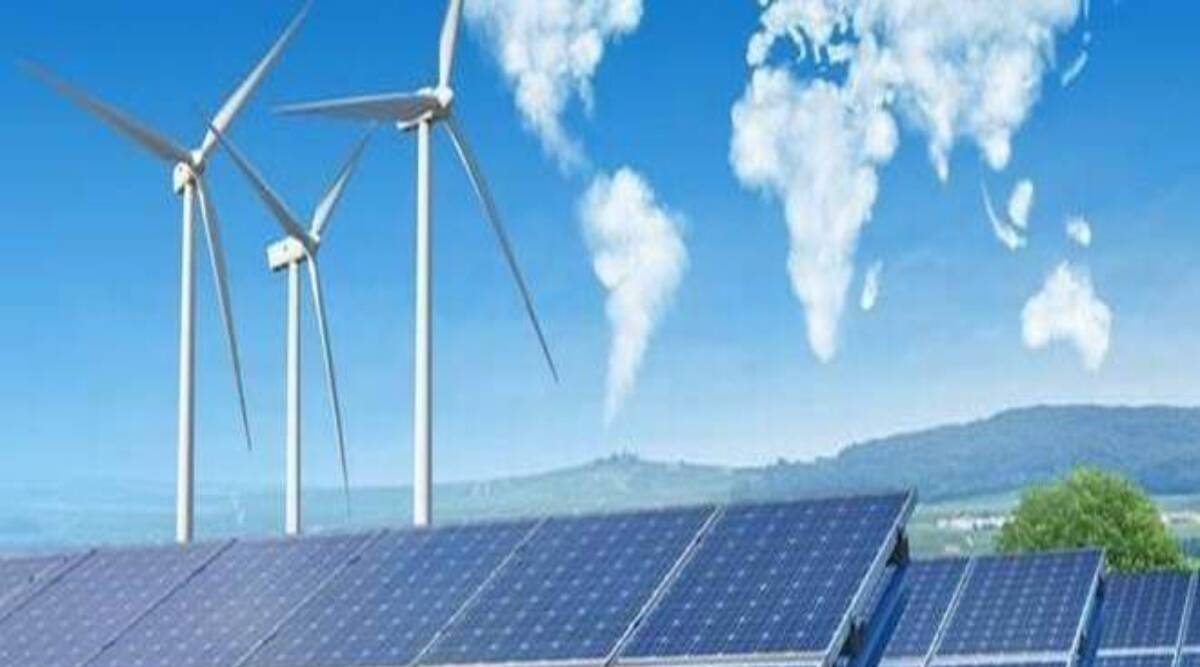 Policymakers believe that India urgently needs to work on developing workable energy storage options in order to operationally sustain a huge monthly addition of an average 1,000 megawatt — nearly five times the amount of power a 250 MWe nuclear plant produces — from non-fossil fuels or renewables to the electricity grid.
Nearly 40% of installed power capacity in India, the world's third-largest generator of renewable energy, comes from non-fossil fuel sources. Between 2005 and 2016, this green initiative sharply reduced the GDP's emission intensity by 24%, but it also presented difficulties with a system becoming increasingly dependent on renewable energy sources.
An growing policy resolve is that solar and wind-based power cannot continue to be pushed down to failing electricity distribution businesses or discoms, even though the lithium-ion storage battery option for grid application is now being ruled out as unviable, at least for now. According to sector experts, SECI (Solar Energy Corporation of India Ltd), the state-owned company that conducts solar auctions, has locked a number of contracts involving green developers in rigid PPAs (power purchase agreements) with no room for innovation. This has made the challenge of renewable energy even more difficult.
Energy storage is needed in addition to green energy sources to make up for the fact that electricity can only be made when the sun shines or the wind blows. This is occasionally out of phase with the demand cycle. This drawback of renewable energy can be overcome with storage.
Due to these fluctuations in generation trends, procurers like state-owned discoms must continue to rely on thermal or nuclear power to meet base load demand because renewables are not always a feasible choice. Combining renewable energy with a practical storage solution aids in solving this issue.
The government is currently thinking about two options: hydrogen and hybrid power generation models that use pumped storage off-stream. The government is giving more money and help to both technologies in 2023, when the switch to renewable energy sources is likely to run into problems that haven't been seen yet. The government just recently approved a plan to make it easier to make green hydrogen and use it as a fuel. The Union Ministry of Power surveyed all pumped hydro sites and gave hydro PSUs a deadline for putting pumped hydro projects into action. The Ministry of Power has also written to the Union Coal Ministry to ask them to take into account the possibility of using opencast mines as future locations for pumped hydro.
Key restrictions:
The main problem is that there isn't enough natural gas to power gas turbines, which would have helped make up for the growing amount of renewable energy in the mix. The large fleet of 200 MW series coal-based power plants in India is over 25 years old, uses outdated technology, and does not guarantee strong reliability. Also, as a first step toward a complete change, old coal-based facilities need to be replaced with supercritical, highly efficient coal-based plants. This is because India's load demand is still not at its peak. In light of the coming climate disaster, the international community might not find this acceptable.
"India will need to balance its act wisely. We need to lower the share of coal-based capacity by getting rid of old, inefficient fleets while adding new, flexible capacity to meet load needs. According to Ravinder, a former CEA chairman, a plan should be in place to shift coal-based capacity to a fuel mix of gas and hydrogen.
A senior government official stated that one necessity is storage and the other is the flexibility of thermal power plants in response to the unique issues of energy storage in light of the fact that the majority of capacity growth is coming from renewable sources. "We've already published a regulation stating that the thermal power plants will have up to a 55% degree of flexibility. We must reduce to 40% in the following phase after three years, which implies they would operate at 40% during the day and pick up after dark. Battery storage currently costs Rs 10 per kilowatt-hour… The official stated that there is a new push to explore pumped hydro projects.
ii) The nation's installed generation capacity is currently 404 GW (1 gigawatt is 1,000 megawatts), whereas the maximum demand is somewhere in the neighbourhood of 215 GW. As of November 30, 2022, the total installed capacity for electric power derived from non-fossil fuel-based energy sources was 173.14 GW, or 42.3% of the total installed capacity for electric power, mostly from solar and wind energy. Pumped-storage hydroelectric plants are thought to be the most practical solution to address the intermittent nature of renewable energy sources. These plants store gravitational potential energy of water, which is typically pumped from a lower elevation reservoir to a higher elevation reservoir when renewable energy is available, and release it to drive a turbine to produce electricity when renewable energy is not.
Thus, because they can store energy and then release it as needed, these projects function much like a large battery. Pumped storage hydropower now makes up 93% of all utility-scale energy storage in the United States, according to the Hydropower Market Report 2021. PSH reservoirs, on the other hand, can have an effect on the ecology of the area from which they come, which is similar to the problems that reservoir-based hydro projects face.
The Central Electricity Authority, the policy division of the Union Ministry of Power, determined that an energy storage system with a capacity of 41 GW/190 GWh (gigawatt hours) is necessary to integrate 500 GW of electricity derived from non-fossil fuels into the grid by 2030. In a paper titled "Energy Storage Vision 2030 for India," the India Energy Storage Partnership, an industrial alliance focused on the development of energy storage, green hydrogen, and e-mobility, estimated the requirement of roughly 160 GWh of Energy Storage System by 2030.
Related Posts