India
Govt will restrict sugar exports due to cloud over UP's output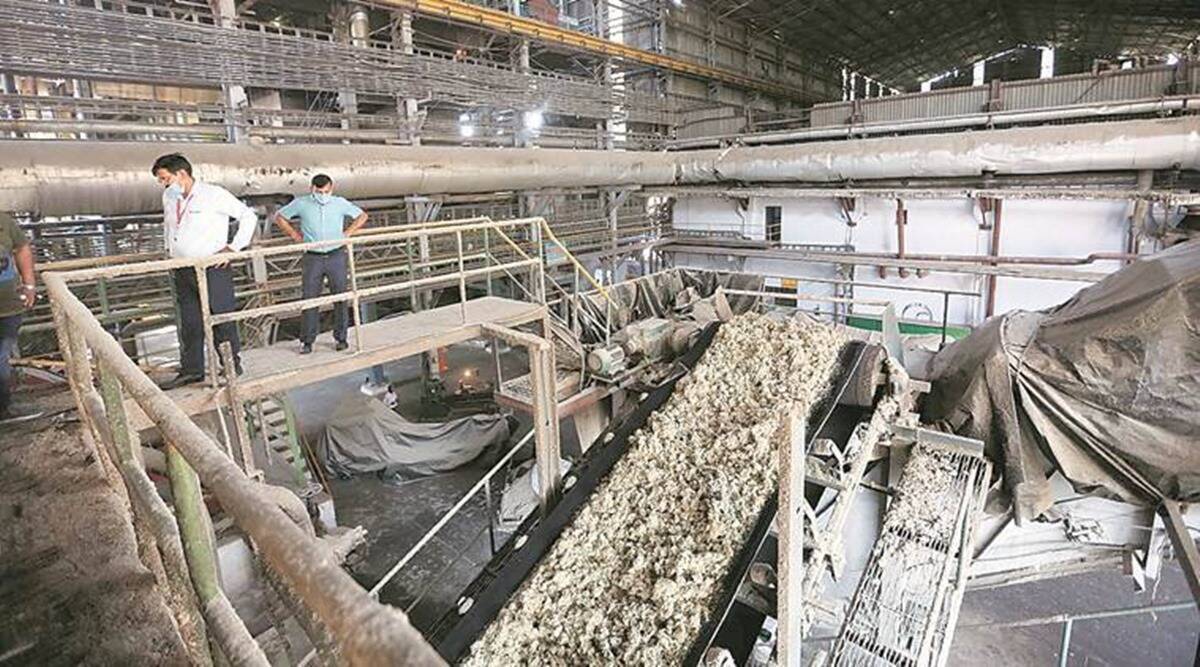 The Narendra Modi government will decide whether to ban sugar exports after banning wheat and broken rice.
Most likely, mills can export 50 lakh tonnes (LT) of sweetener from October onward. Depending on domestic production and price trends, we'll decide on further quantities in January-February.
A change was made in the sugar export category from "free" to "restricted" by the Modi government on May 24. Moreover, the total exports for the sugar year 2021-22 were capped at 100 lt, which was increased to 112 lt as of August 1.
There are reports that the cane crop is being affected by red rot (a fungus)," a source told Deccanera. The government is worried about output, particularly in Uttar Pradesh where monsoon rainfall has been nearly 43 percent low.
In the current sugar year 2021-22, both production and exports from India reached record levels of 360 lt and 112 lt. Close-out stocks, estimated at 60 lt on September 30, would be the lowest in five years.
That's still enough for two-and-a-half months' consumption (275 liters for the year). Karnataka, Maharashtra, and Tamil Nadu, where rains have been good and reservoirs are full, should make up for lower production in UP. They don't want to take any chances, especially after the latest consumer food price inflation number of 7.62 percent for August."
It makes sense for the National Federation of Cooperative Sugar Factories to permit exports in tranches, Prakash Naiknavare says, because mills can get contracts in place before they start crushing (crushing usually starts after Diwali).
According to the government, mills can sign export contracts for up to 15 percent of their production (330-360 lt in 2022-23)."We've let our members know so they can plan accordingly," he said.
It's also likely that we'll regulate exports in 2022-23 after we review domestic availability.
We're expecting the notification allowing an initial quantity of 50 lt soon. It's possible a second batch of 30-35 lt will follow by February when a reasonable estimate of production can also be made," the source said.
Exports are important to mills for two reasons. Brazil, the world's biggest sugar exporter, has a sugar season from April to November. Indian mills crush from late October to early May, so it gives them a window to export.
The second thing is prices. Currently, white sugar for December delivery is quoted at $538 per tonne. Because Indian sugar is less white/refined, it gets a quality discount of $50 per tonne, or $488 (Rs 39,000).
A tonne costs Rs 35,500 ex-mill after subtracting Rs 3,500 in costs (for bagging, transport, stevedoring, and handling). Maharashtra mills make about Rs 34,000 from domestic S-grade sugar sales (small granules).
Raw sugar from Indian mills also fetches a 4% "polarisation" premium (because it's easier to refine into whites) on the world market.
December raw sugar prices are now 17.97 cents per pound, which translates into 18.69 cents per tonne or $412 (Rs 33,000). A bulk break vessel is used for raw sugar instead of containers for white sugar, which means the expenses are lower by about Rs 500 per tonne.
After a mere 0.46 lt in 2016-17 and 6.32 lt in 2017-18, India's sugar exports soared to 38 lt, 59.40 lt, and 71.90 lt in the following three sugar years, before reaching an all-time high of 112 lt in 2021-22.
Brazil's drought in 2021, Thailand's the year before – and the European Union's heat wave this year-have created export opportunities for Indian mills.
The question is whether they can fully capitalize on it now, given inflation concerns at home.
On May 13, the Modi government banned wheat exports.Broken rice was prohibited on September 8, and non-parboiled non-basmati varieties were subject to a 20 percent duty.
Related Posts