India
Guidelines for presidential elections released by Congress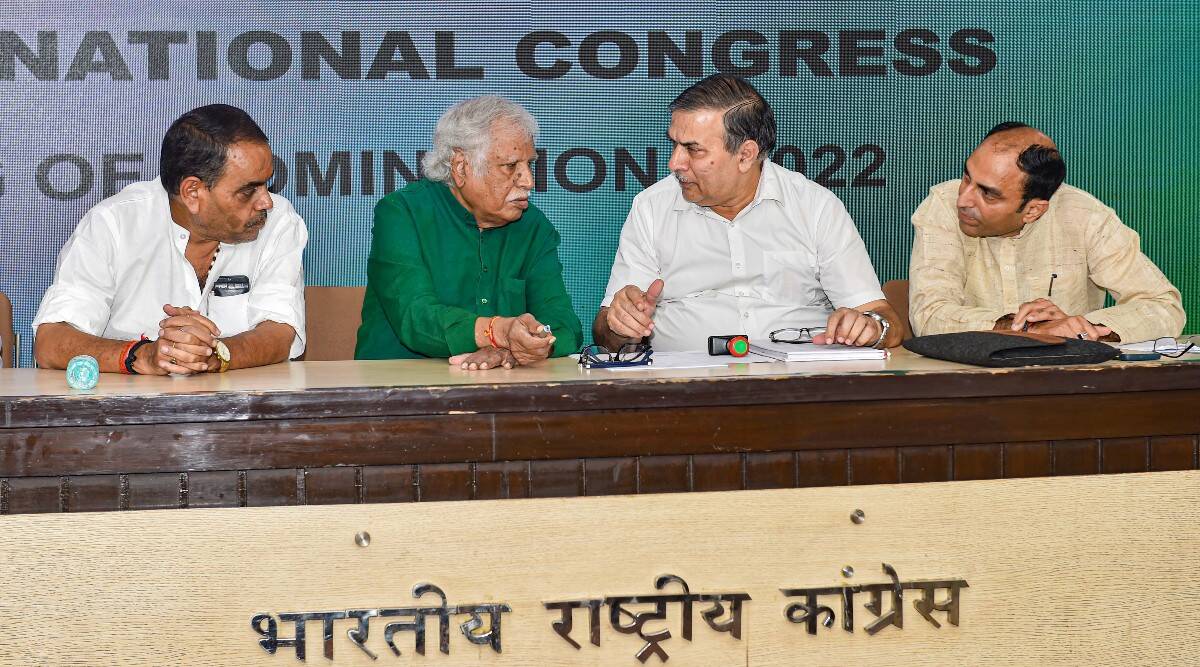 In advance of the October 17 presidential elections, Congress on Monday issued a list of important guidelines. Congress veteran Mallikarjun Kharge and Lok Sabha MP Shashi Tharoor will fight it out for the AICC chief's post in the election.
According to guidelines released by Madhusudan Mistry, the chairman of Congress' central election authority:
The Pradesh Returning Officer (PRO) will also be the Polling Officer for their respective PCCs, responsible for keeping order at polling stations and ensuring a fair election.
Both Mallikarjun Kharge and Shashi Tharoor will be running for the position of Congress President on a personal basis. As a result, delegates have the option of electing anyone of them by means of a ballot paper, according to their preference.
Members of the AICC General Secretariat/In-charge, Secretaries/Jt Secretaries, Presidents of PCCs, CLP Leaders, and Heads of Frontal Organizations. It is the policy of all Department/Cell Chiefs and official spokespersons not to campaign in support of or against candidates who are contesting. They must first resign from their organizational posts before participating in the campaign process on behalf of any candidate.
The PCC presidents must extend courtesy to the candidates when they visit their respective states
The PCC President shall arrange for a meeting hall, chairs, and other equipment for the candidate who wishes to hold a meeting of PCC Delegates. However, the PCC President can't call a meeting in their own name. It's up to the proposer or the campaign supporters to organize the meeting
The candidates shall not use vehicles to bring voters or resort to any form of unwelcome pamphleteering or publication of propaganda during the election. A violation of these procedures will invalidate the election of the candidates and result in disciplinary action being taken against them
In order to avoid mala-fide campaigns against candidates, utmost care must be taken. In the same way, the party would be brought into disrepute. Elections for the Congress presidential election will be conducted on October 17.
The sensitivity of the election process must be maintained at all costs. On October 19, the results of the election will be announced and the votes counted. It is expected that more than 9,000 delegates of the Pradesh Congress Committee (PCC) will participate in the election.
Related Posts