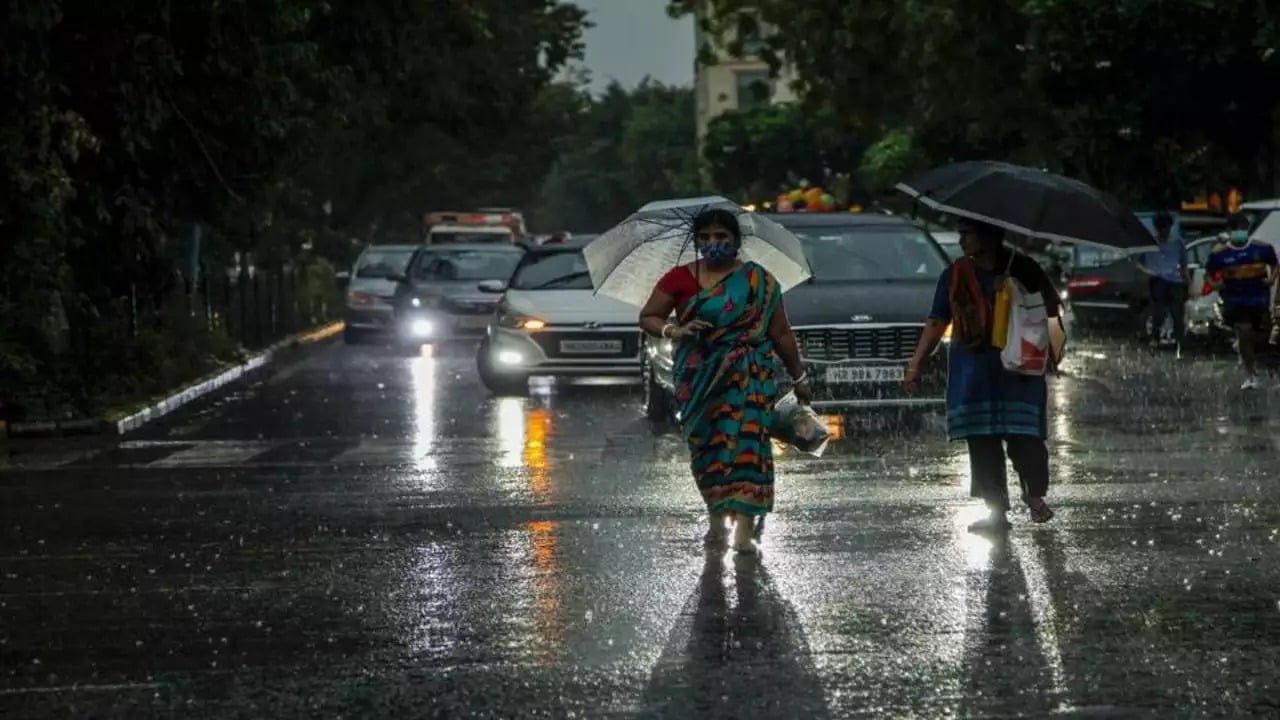 A fortnight after the onset of monsoon, the city is deficient by 42% – followed only by Fatehabad (-44%) in the state – as heavy rains lashed most parts of the district this month.
Meteorological department data shows that between July 1 and July 14, Gurugram received a cumulative rainfall of 43.7 mm, as against the normal of 74.8 mm.
India Meteorological Department (IMD) officials said on Thursday that with no forecast of sufficient rainfall in the next 3-4 days, the deficit is expected to increase further. They said that there is a possibility of light to moderate rain till July 18 and only after that the distribution and intensity of rain will increase over Haryana.
The rain activity will reduce over the next 3-4 days with isolated and scattered rain over the state. Thereafter it will increase, said Manmohan Singh, Director, IMD- Chandigarh.
Eventually, it can help in recovering the deficit," he said. The IMD data shows that Fatehabad has the highest monsoon rainfall deficit at 44%, followed by Gurgaon (42%) and Nuh (33%).
The overall rainfall since June, when Northwest India recorded pre-monsoon rainfall, was also lagging.
Gurgaon recorded 81.5 mm of rain, which is 33% less than the normal of 121.9 mm since June. Bhiwani (-43%) has the highest deficit in these parameters, followed by Faridabad (-34%) and Gurgaon.
Although the city has been receiving light rain for the past few days, the moisture level has increased in the region due to moist winds blowing from the Bay of Bengal.
The maximum temperature on Thursday was 39 degrees Celsius and the humidity was 79 per cent, three notches above normal.
Experts have so far attributed the below-normal rainfall to a change in the axis of the Monsoon Trough – a low-pressure area that drives the monsoon over North India.
"A low-pressure area is developing over the Bay of Bengal and is travelling in a westerly direction towards Central India, South of Orissa, Chhattisgarh, North Telangana, Vidarbha, South Madhya Pradesh, and Gujarat. All these areas are receiving heavy to very heavy rainfall in the last 8-10 days. As long as the axis of the monsoon trough remains south of its normal position, there is no significant weather activity Starting from Haryana, Punjab, and Delhi-NCR including Gurgaon and Faridabad," said Mahesh Palawat of Skymet Weather,
a private weather forecasting agency.
He said that by the end of this month the rain deficit would be met.
[10:03 am, 16/07/2022] Pragya: IIT Madras tops engineering category; IIT Delhi follows: NIRF Rankings 2022
NIRF Ranking 2022: The first five positions have remained the same this year as well. IIT Madras tops the list, followed by IIT Delhi and IIT Bombay in second and third positions.
IITs have once again dominated the top 10 list of National Institutional Ranking Framework (NIRF) Rankings 2022 in the engineering category released today by Union Education Minister Dharmendra Pradhan. This year also the Indian Institute of Technology Madras (IIT-Madras) has been declared number one.
The first five spots remained the same this year as well. IIT Delhi and IIT Bombay have secured the second and third positions respectively. IIT Kanpur and IIT Kharagpur have also retained the fourth and fifth positions in last year's rankings.
In 2021 also, IIT Madras topped with a score of 90.19 followed by IIT Delhi with a score of 88.96. IIT Bombay and Kanpur followed the two universities with scores of 85.16 and 83.22 respectively, with IIT Kharagpur finishing fifth with a score of 82.03.
While IIT Roorkee, Guwahati and Hyderabad followed other IITs in the top 10 respectively in 2021, the last two spots in the top 10 list were earned by the National Institute of Technology Tiruchirappalli and National Institute of Technology Karnataka respectively.
However, that has changed in 2022 as NIT Tiruchirappalli has climbed up a rank and secured eight positions this year, and IIT Hyderabad has slipped a rank to become the ninth best engineering university in India. IIT Roorkee is in the sixth position followed by IIT Guwahati in the seventh position. NIT Surathkal has retained its 10th position in the list this year as well.