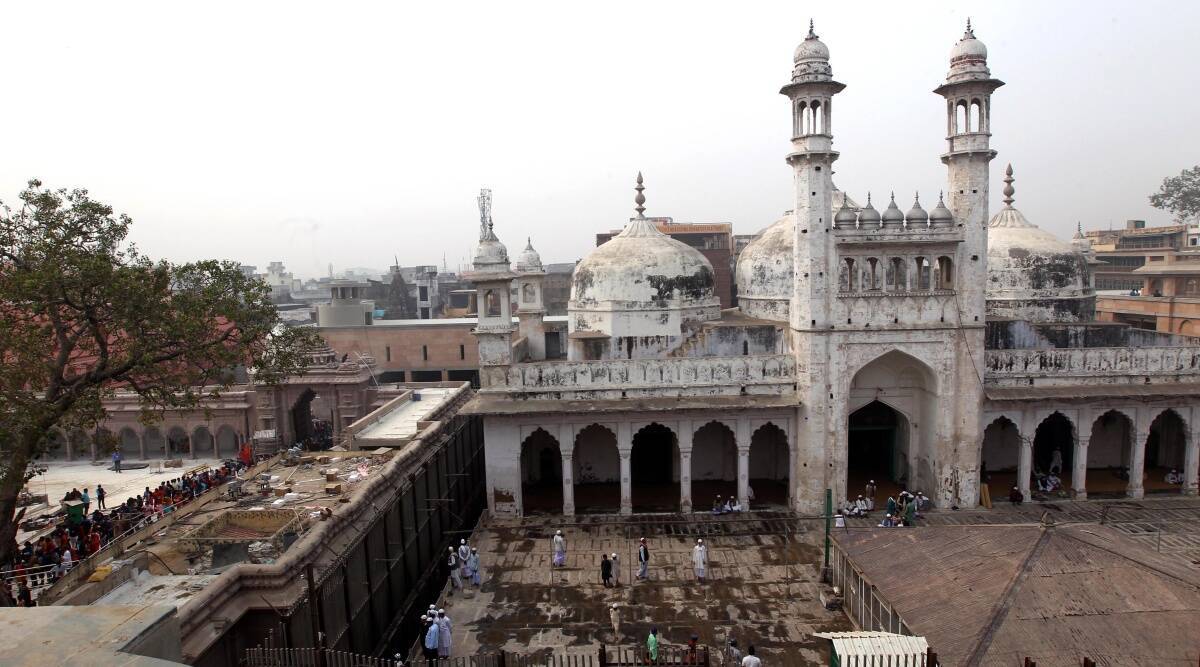 A fast-track court on Thursday requested responses from the mosque committee, the district government, and the Vishwanath Temple Trust by January 21 in response to a petition requesting the right to worship a putative "Shivling" in the Gyanvapi complex.
The court had dismissed the Gyanvapi Masjid committee's opposition to the petition in November of last year.
Judge Mahendra Kumar Pandey of the fast-track court instructed the respondents to submit their response by January 21 of this year, according to District Assistant Government Counsel Sulabh Prakash.
Plaintiff Kiran Singh, general secretary of the Vishwa Vedic Sanatan Sangh, filed the lawsuit on May 24 of last year in the Varanasi district court, asking for a ban on Muslims entering the Gyanvapi complex, the transfer of the complex to the Sanatan Sangh, and the right to offer prayers to the 'Shivling' allegedly discovered in the mosque complex.
A K Vishvesh, the district judge, had directed that the case be moved to the fast-track court on May 25.
The Anjuman Intezamia Masjid Committee, which oversees the business of the Gyanvapi mosque, the police commissioner, the Varanasi district magistrate, and the Vishwanath Temple Trust have been added as respondents in the lawsuit.
A lower court (civil judge-senior division) had ordered a videographic assessment of the Gyanvapi complex on April 26 while it was previously hearing a request made by a group of women seeking authorization for the daily worship of Hindu deity statues on the outside of the mosque.
A "Shivling," according to the Hindu side, was allegedly discovered during the exercise inside the mosque compound.
On the other hand, the Muslim side has insisted that the building was a component of the fountain system at the "wazookhana" reservoir, where devotees perform ceremonial washings before performing namaz.