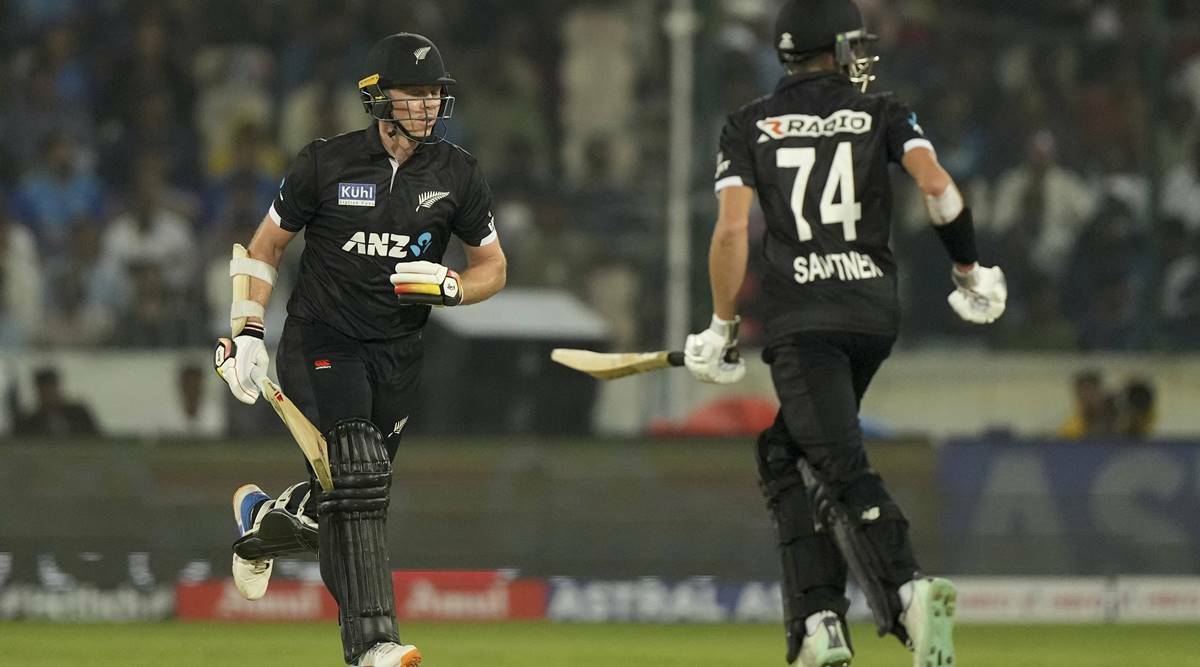 Mitchell Santner, a left-arm spinner for New Zealand, believes that having more opportunities to bat over the past year has improved his power game and helped him contribute valuable knocks.
Santner hit his third ODI fifty on Wednesday while partnering Michael Bracewell in a frenetic 162-run stand for the seventh wicket against India, bringing New Zealand extremely close to victory in Hyderabad.
Friday's batting performance in the centre nets of Shaheed Veer Narayan Singh Stadium made it very evident that his number eight batting strategy is to hit sixes from the first ball.
As did the other New Zealand hitters, he primarily faced spinners and attempted to hit the majority of balls out of the park. "As a generalist, you must contribute in both departments. In the past year or so, it has been beneficial to get more opportunities to bat. It may be extremely difficult if you are at the bottom with three or four overs remaining," he noted prior to the second ODI.
"The nature of batting at 7 and 8 is that you must hit aggressively from the first pitch. You prepare for your job, much as I do in the nets while I attempt to hit sixes. When you have more time to bat, as you did the other night, you put a bit more effort into your innings.
"Occasionally you will have 15 overs remaining, and sometimes only two. You must be capable of both." Santner also provided an update on the fitness of leg-spinner Ish Sodhi, who bowled in the nets. With Santner, Sodhi, and Bracewell's off-spin, New Zealand has "covered" all bases.
India scored 349 runs in the first ODI, but Santner believes the spinners bowled well and that Shubman Gill gained control of the game.
"The manner in which Gill utilised his crease forward and back is pretty difficult for a spin bowler," he remarked.