India
He saved the Quran by going into a burning house: Hero of the Longewala battle, Bhairon Singh Rathore, dies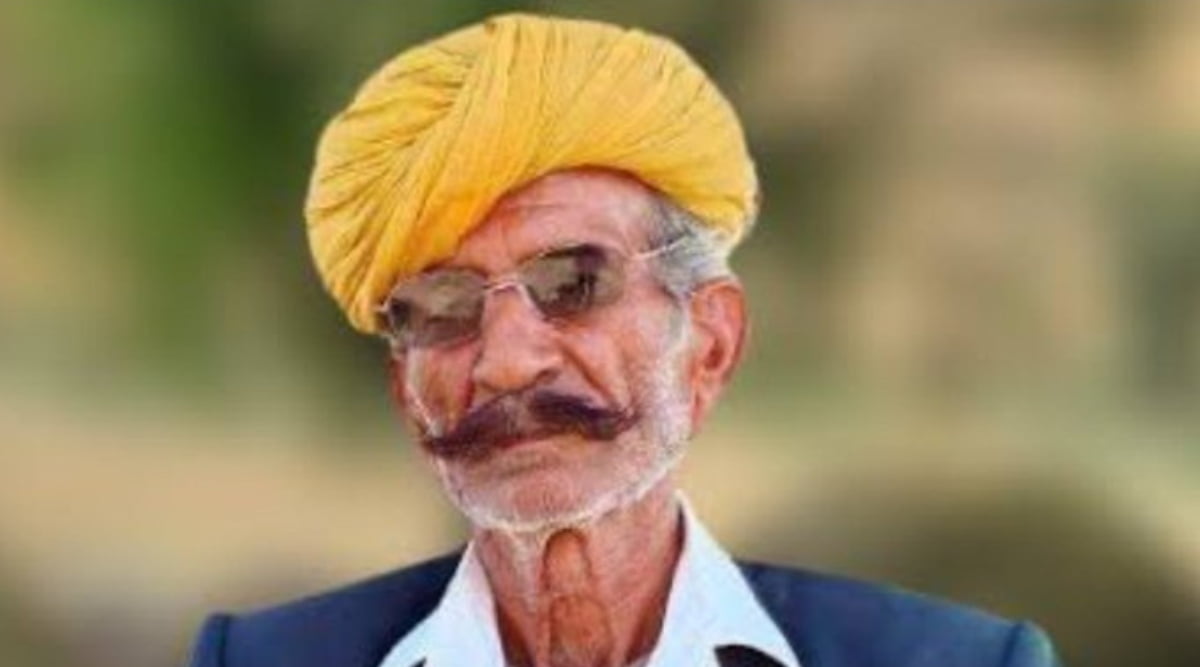 In his village of Solankiatala in Jodhpur district, where youngsters train to join the Indian Army, octogenarian Bhairon Singh Rathore would wake up every day at 5 am to perform his daily routine of yoga.
According to family members, he frequently told the young aspirants an anecdote from the 1971 Battle of Longewala, during which Rathore's heroics have become a legend.
DG BSF & all ranks condole the passing of Naik (Retd) Bhairon Singh, Sena Medal, the hero of #Longewala battle during 1971 War. BSF salutes his intrepid bravery, courage & dedication towards his duty.
Prahari parivar stands by his family in these trying times.#JaiHind pic.twitter.com/nzlqNJUi9K

— BSF (@BSF_India) December 19, 2022
Bhairon Singh Rathore, an octogenarian who practices yoga daily in his village of Solankiatala in Jodhpur district, would wake up every morning at 5 am to practice the discipline.
During the evacuation of a Muslim family, my uncle once saved a copy of the Quran while evacuating a burning house under heavy artillery fire. Arun Singh, the nephew of Rathore, recalls Rathore saying 'ye to mera dharam hai' when the family thanked him.
He was awarded the Sena Medal in 1972 for his bravery during the war. Naik (Retd) Bhairon Singh Rathore died on Monday in Jodhpur. He was 81 years old.
Suniel Shetty played Rathore in the 1997 movie, Border, which made him a household name.
The AIIMS in Jodhpur, where my father was admitted on December 14, has lost my father. Rathore's son Sawai Singh told The Deccan Era on Monday that his father suffered a brain stroke.
In December 1971, Rathore was posted with the 14th BSF Battalion and attached to the 23 Punjab Regiment of the Indian Army.
Having been born in the desert, he knew the topography and desert area well and gave the 23 Punjab regiment vital information. A light machine gun he fired during the battle caused heavy casualties to the Pakistani forces. "Even at this age, he was always encouraging young people from our village to join the military and giving them advice about fitness and passing physical tests," explains his nephew Arun Singh.
However, there is a grudge between the family members. The fact that his character in Border was shown to have been killed in the war was often a source of pain for my father. The actor who played him, Suniel Shetty, had been his last wish. "We tried to make it possible, but we were not able to accomplish it," says Sawai Singh, the son.
Despite the movie depicting Singh as married by the time of the war, his relatives stated that Singh had been married later in life.
"Naik (Retd) Bhairon Singh Ji will always be remembered for his service to our nation.
During a crucial time in our nation's history, he showed great courage. Sadly, he passed away. This is a time of sadness for his family, and my thoughts are with them. A tweet from Prime Minister Narendra Modi on Monday began with "Om Shanti.".
Actor Shetty tweeted on Monday, offering condolences to Rathore, "Rest in Power Naik Bhairon Singh Ji.". My deepest condolences go out to the Rathore family."
It is expected that a wreath-laying ceremony will be held on Tuesday at a training center of the BSF in Jodhpur for Rathore's body. His cremation will follow in his village with full military honors.
Today, the braveheart breathed his last at AIIMS, Jodhpur. All ranks of the BSF condole with the passing of Naik (retd) Bhairon Singh, Sena Medal, hero of the Longewala battle. It salutes his courage, dedication, and intrepid courage," the BSF said on its Twitter page.
"When one of the 23 Punjab boys was killed, Lance Naik Bhairon Singh took his light machine gun and inflicted heavy casualties on the advancing enemy…" – with ENS, New Delhi.
Related Posts