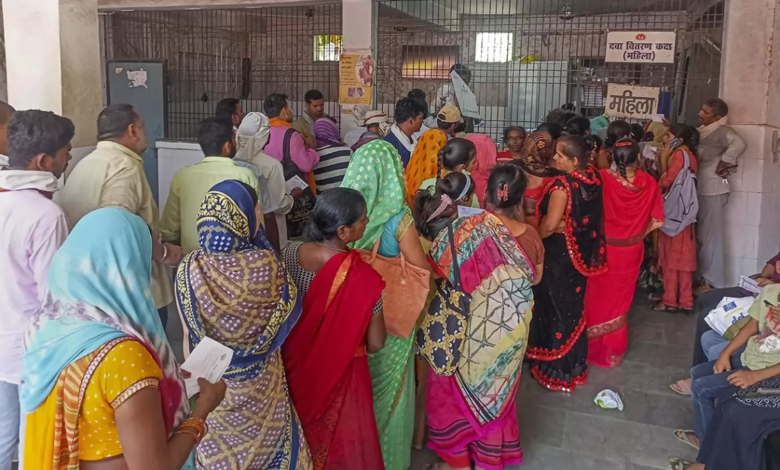 Yogi Adityanath, the chief minister of Uttar Pradesh, has urged officials to make tangible plans at each level to protect common life, cattle, and wildlife.
Several sections of northern India are still experiencing extreme heat. Rainfall provided some relief to the national capital, but eastern Uttar Pradesh, notably Ballia, bore the brunt of the rising heat.
Here are the most recent updates on the country's heatwave situation.
Fourteen additional persons died in the last 24 hours after being taken to the district hospital Ballia in critical condition. As a result, the death toll has risen to 68 in the last four days. "On June 18, 178 people were admitted to hospitals." 14 of these people died in the last 24 hours. "Those who died were suffering from various diseases," stated Ballia's top medical officer, Dr Jayant Kumar. "More coolers and fans have been arranged." The Lucknow team is looking into the problem. On Monday, the team went to the districts where most patients were admitted to hospitals. The team took blood and urine samples from the patients and sent them to be tested. "The situation will become clear once the report is received," he continued.
Chief Minister Yogi Adityanath presided over a high-level meeting to assess the heatwave situation in Uttar Pradesh. He urged officials to make clear plans at each level to protect common life, livestock, and wildlife.
Bihar Chief Minister Nitish Kumar utilised the heatwave to avoid answering reporters' queries about the Uniform Civil Code. "Bahut garmi hai…sab baat hoga baad mein, abhi bahut garmi hai." Let us discuss everything later)," he said.
Rainfall provided some relief from the scorching in the national capital on Monday. Officials from the Delhi government informed PTI that the national capital's heat response plan is complete and will be presented to the Centre.
West Bengal, which was also suffering from intense heat, received relief after the south-west monsoon set in some parts of North and South 24 Parganas, Kolkata, Nadia, Hooghly, Murshidabad, Birbhum, and Purba Bardhaman districts, according to an Indian Meteorological Department spokesperson.
Related Posts