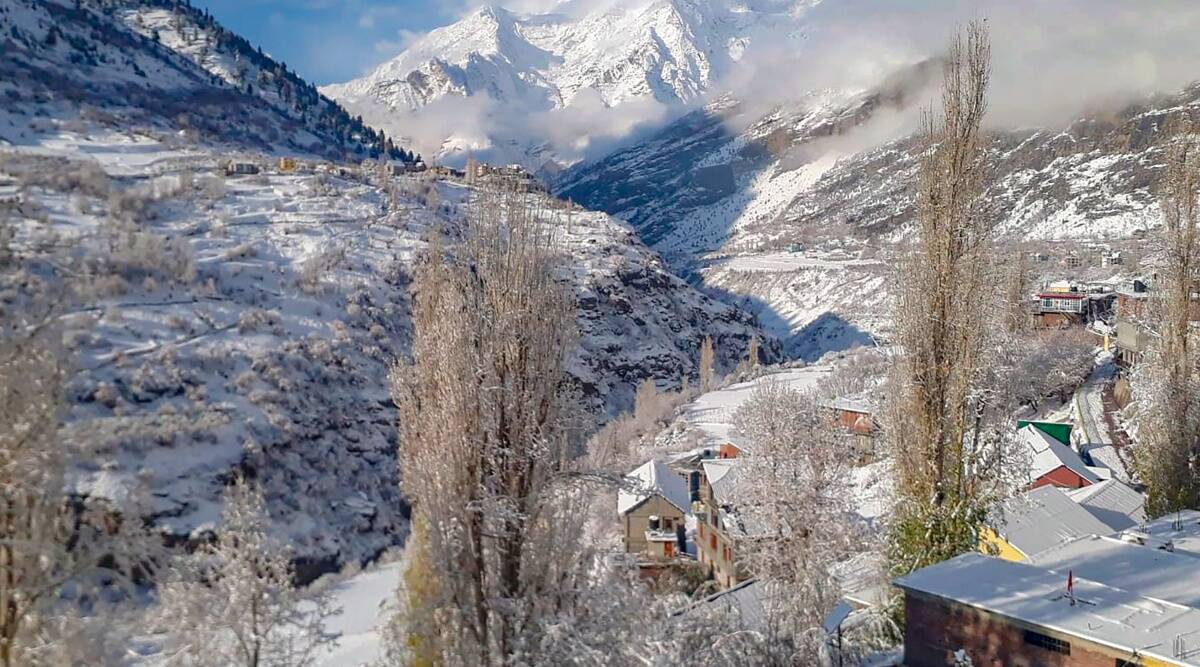 Snow blanketed the ski resort town of Gulmarg on Monday morning following heavy overnight snowfall. According to the IMD, a minimum temperature of minus 2 degrees Celsius is expected in Gulmarg.
#WATCH | Ski town of Gulmarg covered in a blanket of snow as the region receives fresh snowfall pic.twitter.com/PApBbCZjXE

— ANI (@ANI) November 14, 2022
According to the meteorological office, it will be overcast with a possibility of rain or snow for most of the day.
Jammu and Kashmir have been hit by heavy snowfall and rain, causing significant highways to close and villages in high-altitude areas to be cut off. Schools have also been completed in some districts as a precautionary measure due to the weather conditions.
The IMD reported snow at many locations, including Kupwara and Baramulla districts, for the first time this season.
#WATCH | Jammu and Kashmir: The plains and the lower reaches of Kupwara receive the season's first snowfall. pic.twitter.com/p7E9tjdEWu

— ANI (@ANI) November 14, 2022
Snowfall was recorded in Narkanda town, adjacent to Himachal, on Monday, marking the season's first snowfall.
#WATCH | Himachal Pradesh's Narkanda sees season's first snowfall pic.twitter.com/tTB6K91afo

— ANI (@ANI) November 14, 2022
In the Spiti valley, there was also a fresh spell of heavy snowfall. The IMD forecast indicates that the minimum temperature in the valley could reach up to minus 3 degrees Celsius today.
#WATCH | Himachal Pradesh: Higher reaches of the state receive fresh snowfall. Visuals from Spiti valley of Lahaul & Spiti district. pic.twitter.com/3y0CdmFZFh

— ANI (@ANI) November 14, 2022