India
Here is everything you need to know about India's 163 new Covid-19 cases, which had a 0.01% positive rate.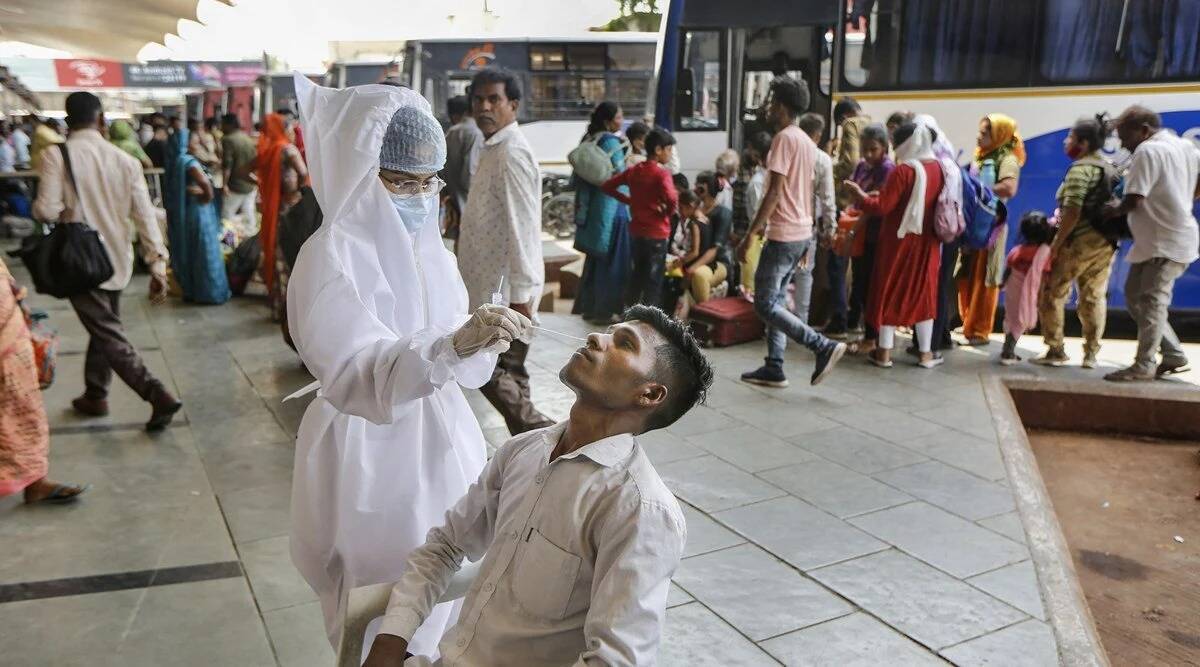 According to data released by the Union Health Ministry on Sunday, India registered 163 new Covid-19 cases in the previous 24 hours, with a positive rate of 0.01% of all infections. There are now just 2,423 current cases, and the total number of Covid-19 cases was around 4.46 crore.
Two deaths were reported in Kerala, bringing the overall death toll to 5,39,720, per the data updated at 8 am. 4,41,46,781 persons were reported to have recovered from the illness, and the case fatality rate was 1.19 percent.
#Unite2FightCorona#LargestVaccineDrive

𝗖𝗢𝗩𝗜𝗗 𝗙𝗟𝗔𝗦𝗛https://t.co/vhc0HRX1P9 pic.twitter.com/y2O68dmo01

— Ministry of Health (@MoHFW_INDIA) January 8, 2023
The national Covid-19 recovery rate rose to 98.80 percent, according to the Health Ministry, and 86 fewer cases of the active coronavirus were reported in a 24-hour period. According to data, 91.21 crore tests have been performed thus far.
The government has issued a notice and ordered states and Union territories to get ready for any situation due to an increase in Covid-19 instances in certain nations, including China and South Korea.
status of the Covid-19 vaccination
In India, around 220.13 crore doses of the Covid-19 vaccine have so far been given under the country's widespread immunisation campaign, according to figures from the Health Ministry. Out of this, the Covid-19 vaccine's second dosage (95.14 crores) and precautionary dose (22.43 crores) have both been given. There have been 58,938 doses given within the past 24 hours.
Study: Covishield immune responses to Covid variations are superior to Covaxin
A recent study found that recipients of Covishield had higher neutralising antibody responses than those who received Covaxin against Covid-19 variants of concern (VoC). Seropositive people (those who had the infection and had recovered from Covid before receiving the first dose of immunisation) responded more strongly than seronegative people. Both Covid seropositive and seronegative patients responded to Covishield with immune responses that were more robust and comprehensive than those induced by Covaxin. According to Dr. Vineeta Bal, a renowned immunologist from the Indian Institute of Science Education and Research (IISER), Pune and one of the study's authors, "our study findings indicate that a higher frequency of Covishield recipients show presence of antibodies post-vaccination as compared to Covaxin."
Maharashtra
The state health department in Maharashtra recorded 11 new Covid-19 infections on Saturday, bringing the overall number of cases to 81,36,791, according to news agency PTI. The death toll was maintained at 1,48,418 due to no reported deaths. The state has 137 current infections, with the biggest number being in the Pune district with 69, followed by Mumbai with 29 and Thane with 9. Maharashtra has a 98.17% recovery rate and a 1.82 % case fatality rate.
The Deccan Era previously revealed that nine foreign travellers had had Covid-19 diagnoses since December 24, 2022 following their arrival at Mumbai's Chhatrapati Shivaji Maharaj International Airport (CSMIA). Two of them with travel histories from Switzerland and London have been found to have Omicron variation BQ.1.1. The reports of the remaining seven passengers' genome sequencing are awaited, according to BMC authorities. One of the more than 300 sub-lineages of the Omicron variety now in circulation worldwide is BQ.1.1.
Chattisgarh
No Covid-19 cases or fatalities were reported in Chattisgarh on Saturday, keeping the death toll there steady at 14,146 and 11,77,760, respectively. According to PTI, the recovery count increased by five, reaching 11,63,612; this leaves the state with two active cases.