India
Himachal Pradesh Assembly elections announced; voting on November 12, counting on December 8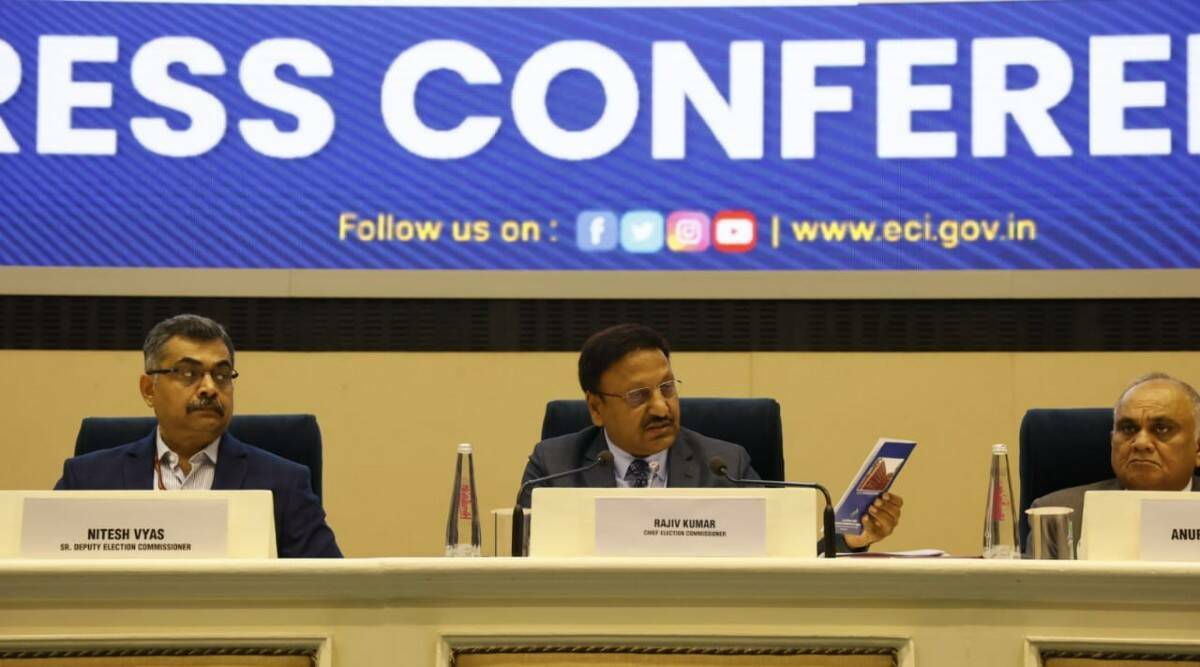 On Friday, the Election Commission announced that the Assembly elections in Himachal Pradesh will take place on November 12 in one phase, followed by the counting of votes on December 8.
After the notification of the elections is published on October 17, the model code of conduct will take effect in the state.
In announcing the election schedule, Chief Election Commissioner Rajiv Kumar said, "We are adding the festival of democracy to the festive month of October."
Candidate nominations will be accepted beginning on October 17 and will continue until October 25.
Gujarat Assembly elections, which will take place on February 18, 2023, have not been announced. "We are following precedent by holding off on announcing the dates for Gujarat for the time being," Kumar stated. Furthermore, he warned that announcing multiple state elections at the same time could result in some individuals having to wait a longer period before their results are announced.
It is estimated that there are 1.86 lakh first-time voters in Himachal Pradesh, 1.22 lakh voters aged 80 and older, and 1,184 voters over 100.
Manifestos were also being discussed with political parties, Kumar said. The so-called freebies promised by parties must be accompanied by a detailed explanation of how they can be achieved, Kumar said.
According to Kumar, the commission does not want the restrictions to remain in place for an extended period of time, so the model code of conduct period has been reduced from 70 to 57 days.
The commission has also considered the weather conditions in the hill state when determining the dates. "During the peak of winter, some parts of Himachal are covered with snow," he explained.
The commission has also established social media teams that will monitor the internet for such news, Kumar said, to reduce the influence of fake news on voters.
According to Kumar, the commission consulted with the health ministry and state chief secretaries regarding the Covid protocol, which has been in effect during election processes for the past two years. The concern over COVID does not appear to be as significant as it once was. Nevertheless, states are requested to follow the five-step strategy for containing Covid. According to him, people should follow the health ministry's advice.
Additionally, Kumar talked about the commission's mobile apps, such as one for reporting code violations and one for helping voters, especially those between 80 and 100, get their votes collected at home by visiting officials.
Related Posts