India
Historic Return of Cheetah in India on PM Modi's birthday, 17 September.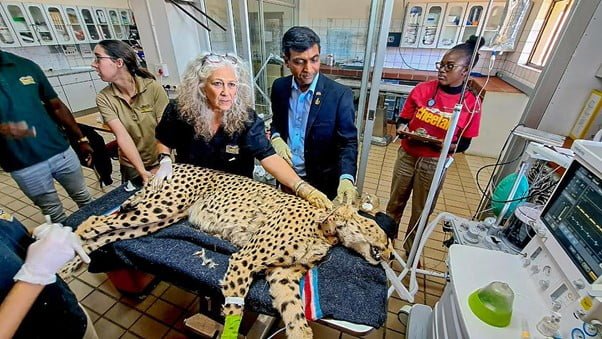 Cheetahs have been extinct from India for over 70 years, but now they are set to come back thanks to the efforts of conservationists. After a gap of 74 years, finally Cheetahs will come back to India on Saturday 17 September on the occasion of PM Narendra Modi's birthday.
A total of 8 Cheetahs are set to come back to India from Africa's Namibia. All the Cheetahs will be kept at Madhya Pradesh's Kuno-Palpur National Park.
How Cheetahs will be brought to India?
A special plane landed in Namibia to bring cheetahs to India. It is a specially customized Boeing 747 – 400 jumbo plane and it is all set to transfer eight Cheetahs from Namibia's capital Windhoek. The image of the tiger has been painted on the jet. The aircraft will travel overnight and will land in Jaipur, India on the morning of Saturday, 17 September. Then the Cheetahs will be airlifted to Kuno National Park in Madhya Pradesh.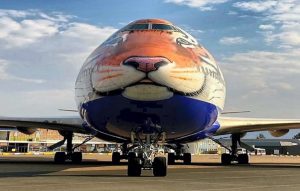 The jet is capable of flying up to 16 hours from Namibia to India without a stop to fuel in again. The plane is an ultra-long-range aircraft. The cheetahs will be kept in the main cabin inside cages. During the time of flight, vets will have full access to the Cheetahs. Cheetahs will travel on empty stomachs from Namibia to India so that they don't feel nauseous during the flight.
Once they reach Kuno National Park, Prime Minister Narendra Modi will release all the cheetahs. Cheetahs became extinct in India due to overhunting, and sport hunting.
On Wednesday, the High Commission of India in Windhoek tweeted, "A special bird touches down in the Land of the Brave to carry goodwill ambassadors to the Land of the Tiger".
According to the MP's forest officer, after the cheetah's arrival, they will be housed in a small camp for a month so that they can get used to the climate and become familiar with the surroundings. They will then be moved to larger camps for the first few months so that they can get used to living in larger groups and have more space to play and explore. And after that, they will be discharged to the forest.
Related Posts