India
How can I complete the yatra in a bulletproof vehicle?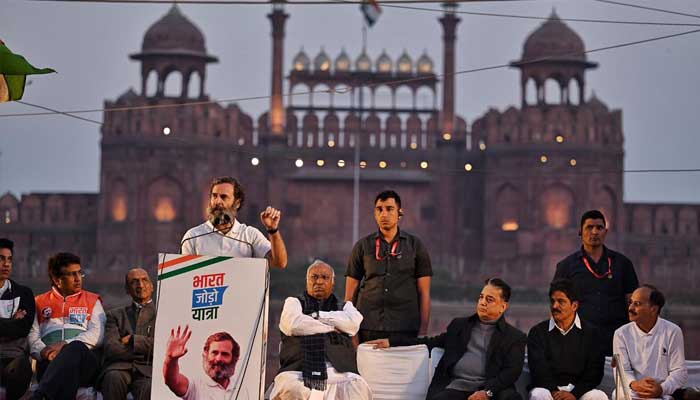 Senior Congress leader Rahul Gandhi broke his silence on the controversy surrounding his security detail on Saturday, days after CRPF sources claimed that he had violated protocol 113 times in the last two years. He said that BJP leaders had also violated protocol but never received a letter from the security agencies.
According to him, the government's demand that he complete the Bharat Jodo Yatra in a bulletproof truck is unacceptable.
Gandhi's remarks came days after the CRPF, in response to the Congress's claims about his security, stated that it had made complete security arrangements for the Delhi leg of the Bharat Jodo Yatra and that Gandhi himself had breached protocol 113 times in the previous two years.
"I am undertaking a Bharat Jodo Yatra. The government requires that I complete the pilgrimage in a bulletproof vehicle. They assert that there is a protocol… Please conduct the yatra from Kanyakumari to Kashmir while seated in a bulletproof car. That is unacceptable to me at this point. Please explain how I can complete the yatra while seated in a bulletproof car," he remarked at this press conference.
When prominent BJP leaders "emerge from bulletproof automobiles," he asserted, no letter is given to them.
"Their commanders have participated in road shows and travelled in open jeeps, which violates their own regulations, and they are now writing to me to complain that I exited a bulletproof vehicle." Therefore, the protocol differs for them and for me. All CRPF personnel, including senior officers, are aware of what they must do to protect my safety. How do I travel on the yatra in a bulletproof vehicle? "We must walk throughout the Bharat Jodo Yatra. Therefore, it's possible that they're building the case that Rahul Gandhi repeatedly violates security," he remarked.