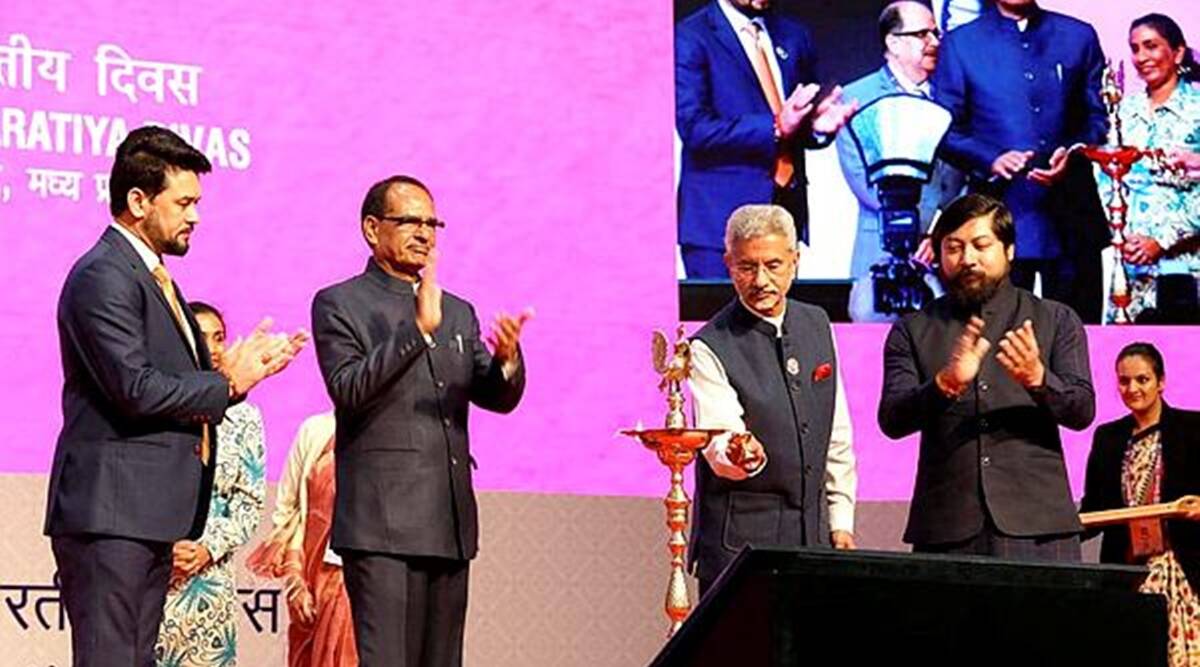 After being held virtually for four years, the three-day Pravasi Bharatiya Divas Convention began on Sunday in Indore. External Affairs Minister S. Jaishankar emphasised the "deep links" the Indian diaspora has with India.
Authorities in Madhya Pradesh's financial hub, which has been named India's cleanest city six times in a row starting in 2017, are cautiously optimistic about putting on a successful event over the next two days when 27 overseas Indians will be recognised for their contributions in a variety of fields.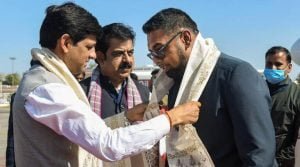 The government has extended the red carpet to delegates from all over the world, giving the city a festive appearance starting at the airport and train station, where young people have been stationed holding roses.
The first day of the event, known as "Youth Pravasi Bharatiya Divas," saw a sizable turnout at the privately run convention centre acting as the venue of the biennial event, which is organised to commemorate Mahatma Gandhi's return to India in 1915. Most participants had arrived in Indore by this point.
In his remarks, Jaishankar stated that India aims to have a closer relationship with the world community and is "increasingly confident" about its prospects. He claimed that during the Covid-19 pandemic, New Delhi greatly increased the focus of their vaccine maitri programme on its allies in the diaspora.
Because of the difficulties we had during the Covid era, Jaishankar added, "As we meet today, I can truly claim that our friendships have grown even stronger." Shivraj Singh Chauhan, the chief minister of Madhya Pradesh, and Anurag Thakur, the minister of information, broadcasting, and youth affairs, were also present.
According to Jaishankar, who called the Indian diaspora the "most talented," a diaspora's identity is greatly influenced by how closely it is tied to its ancestry. We have worked to provide easier access to Indian culture and customs abroad in this area as well.
One of the attendees of the convention, US-based infectious diseases specialist Manoj Jain, told The Indian Express that he wants to "dispel the misconception" that these gatherings are about "pomp and show."
"I work on TB eradication in India every six months. Many individuals believe that these Pravasi Bharatiya celebrations are nothing but spectacles. However, there is a lot of worthwhile work being done by NRIs. Take the American Association of Physicians of Indian Origin, for instance. In Bhopal, we conducted a session for the previous four days. In this context, we also travelled widely through rural Karnataka," added Dr. Jain, an Emory University's Rollins School of Public Health instructor.
In his remarks, Jaishankar invited the diaspora to visit well-known tourism attractions in Indore, like Chappan Dukan and Sarafa Bazar.
On Monday, Prime Minister Narendra Modi will address the gathering.
"We have been told to go above and beyond to ensure the event's success. The two-day investors' gathering will start as soon as it does, according to a representative involved in the planning.
The convention's primary guest is Guyanese President Mohamed Irfaan Ali, and President of Suriname Chandrikapersad Santokhi has been invited as a special guest. One of the recipients is the American-based NRI businessman Darshan Singh Dhaliwal, who was deported from Delhi on the evening of October 23–24, 2021, purportedly due to his participation in the farmers' uprising near Delhi's boundaries.