India
IAS officer posts picture of trash on Vande Bharat Express, which goes viral.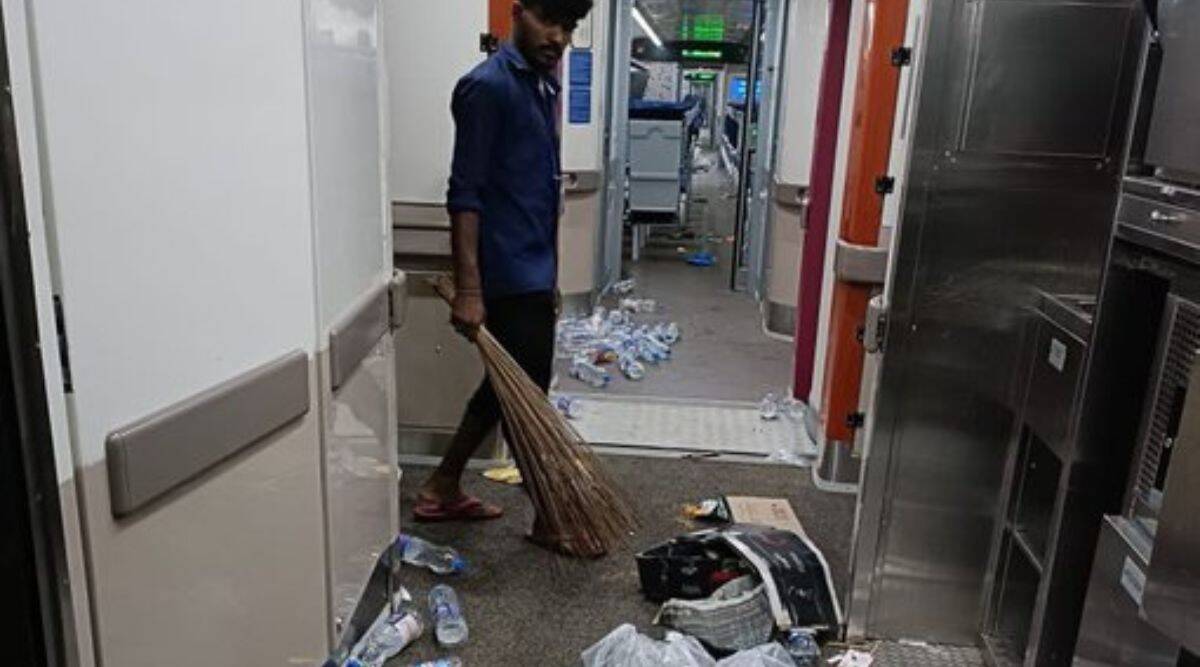 On Saturday, a picture going around social media showed trash on the floor of a Vande Bharat Express coach. In the picture, there are a lot of empty bottles, plastic bags, and used food containers all over the floor.
The Indian Administrative Services (IAS) officer Awanish Sharan posted the picture on Twitter with the caption "We the People." The picture also shows a person picking up trash with a broom. But the route that the train takes wasn't talked about.
People on Twitter have said different things about the post. Some said, "We can never change," while others made fun of the Swachha Bharat Abhiyan. A lot of people were upset with the way people in India thought about cleanliness.
"We The People."

Pic: Vande Bharat Express pic.twitter.com/r1K6Yv0XIa

— Awanish Sharan (@AwanishSharan) January 28, 2023
"We The People."

Pic: Vande Bharat Express pic.twitter.com/r1K6Yv0XIa

— Awanish Sharan (@AwanishSharan) January 28, 2023
"We The People."

Pic: Vande Bharat Express pic.twitter.com/r1K6Yv0XIa

— Awanish Sharan (@AwanishSharan) January 28, 2023
"We The People."

Pic: Vande Bharat Express pic.twitter.com/r1K6Yv0XIa

— Awanish Sharan (@AwanishSharan) January 28, 2023