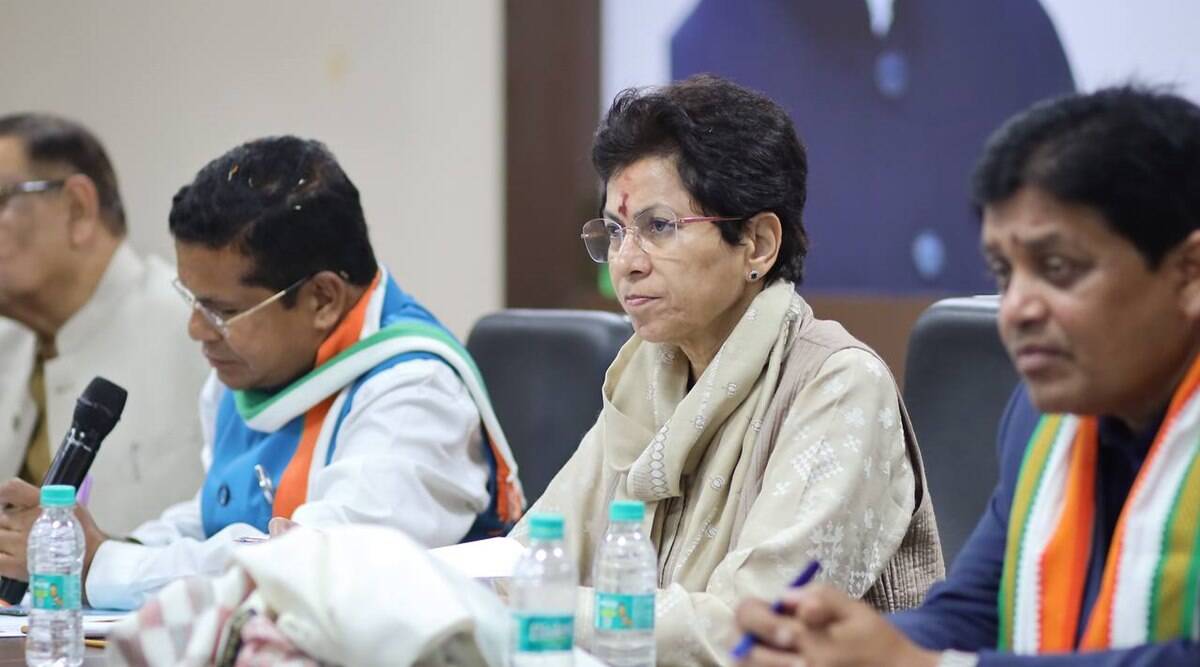 Senior Congress leader Kumari Selja stated on Monday that the BJP would not be a threat in the 2023 Assembly elections in Chhattisgarh and that her party would approach the President if the governor refused to sign two quota Bills despite the January 3 "maha-rally," which was intended to demonstrate public support for the legislation.
"The Bharat Jodo Yatra is nearing its conclusion. The movement was supported by billions of people who rallied behind Rahul-ji. He is combating an ideology that is contaminating our nation. "He is promoting the message of love and unity in variety," the former Union minister said at a press conference on her maiden visit to the state as the Congress representative in charge of the state.
"The next phase of Bharat Jodo (unite India) is haath se haath jodo (Join hands), for which a road plan has been created. Our local representatives in Congress will reach out to each and every booth and residence. It will begin on January 26 and last several months, she noted.
Selja commented on the struggle between Chief Minister Bhupesh Baghel and Governor Anusuiya Uikey over the quota bills, stating, "It is sad that the governor has not signed the bills but has instead complicated them. On January 3, we will hold a large rally in Raipur to demonstrate public support for the Bills.
Selja responded, "We might then meet with the President if the governor refuses to sign the bills notwithstanding the rally." There are other options, but we prefer the constitutional route because this is a right of the people that must be recognised."
In response to a query on how she would maintain the ministers and MLAs of the Congress party unified in the face of infighting, she stated, "That is not true. There are few customer complaints. Congress is an open party where members say whatever they want. We do not restrict their right to free speech. We will attempt to keep everyone satisfied."
The Congress leader added that the party does not anticipate any opposition from the BJP in 2023.
"Because of how they ruled here and how they lost the confidence of the people, they will never win again. There was widespread corruption and widespread deception. The populace then shown confidence in Congress. Even in Himachal, people have had confidence in us. We shall strive to win all ninety seats. "It is not a matter of setting a goal to win 75 seats," she remarked.
Selja responded, "Everything will be considered, and the proper measures will be made," when asked about repeated survey findings indicating that a number of Congress MLAs have underperformed.
The Congress leader responded to a question on whether she seen any divisive politics in the state by stating, "BJP-RSS politics is centred on divisive communal politics. We have witnessed it repeatedly, in state after state. They frequently play this card. They frequently discuss vikas (progress), but seldom major issues such as unemployment and price increases. They criticise Rahul-ji and have nothing to say about our country, which is struggling to cope with the rising cost of living. "I believe the people of Chhattisgarh are much savvier and will vote for a party that is truly working for them, as opposed to a community-based party."