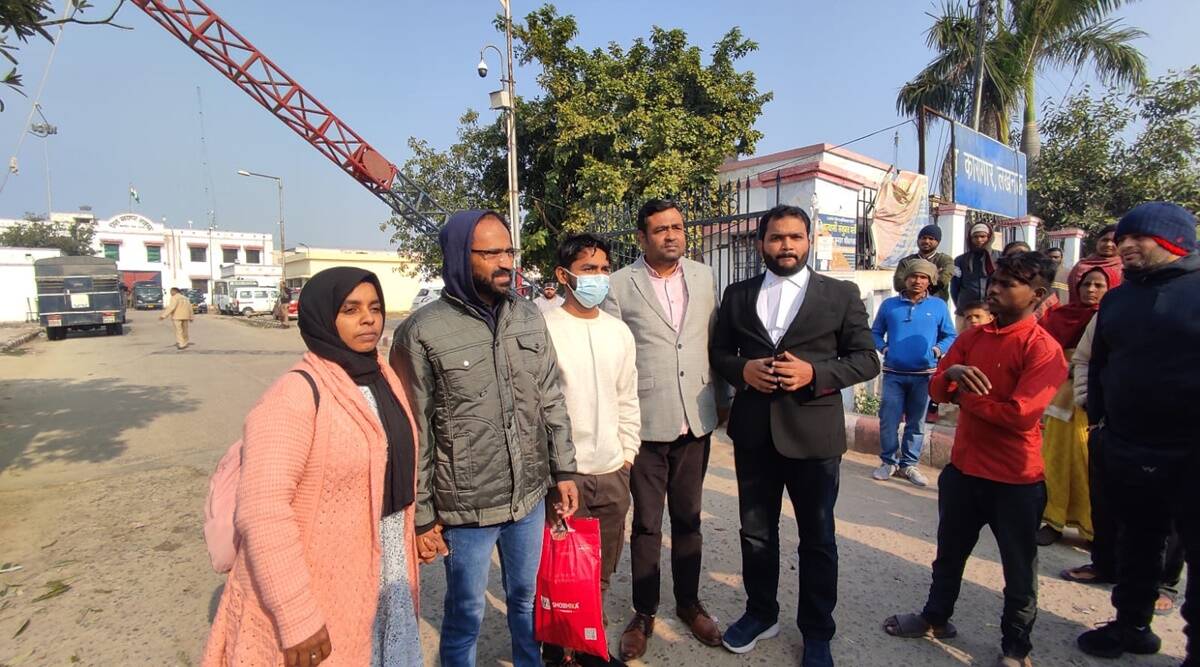 More than two years after he was arrested by the Uttar Pradesh Police while going to the Hathras home of a young Dalit woman who died after an alleged gangrape, journalist Sidheeque Kappan was let out of Lucknow jail on bail Thursday morning.
"I'm out today after 28 months and a long fight. "The media gave me a lot of support, and I'm glad," Kappan told reporters.
"I would not say that I was arrested because I am a Muslim," he told The Deccan Era. Everyone says that, but I don't think it's true. I say I was arrested because I'm from Kerala and because I'm a journalist. I am a practising Muslim, but I think that I was targeted because I am a journalist from Kerala."
Ashish Tiwari, the Senior Jail Superintendent, said that Kappan was let out of jail at 8:30 a.m. "Once all the paperwork was done, he was let go," he said.
Kappan was freed more than a month after the Allahabad High Court gave him bail on December 23 in a case of money laundering brought by the Enforcement Directorate.
Lucknow, Uttar Pradesh | Kerala journalist Siddique Kappan who was booked by the UP government under the Unlawful Activities Prevention Act (UAPA) released from jail after he was granted bail. pic.twitter.com/iW02VwqprG

— ANI (@ANI) February 2, 2023
Kappan was given bail by the Supreme Court on September 9, 2016, in a case involving the Unlawful Activities (Prevention) Act. He had been arrested by the UP Police for alleged ties to the radical Popular Front of India. Days later, the Centre banned the PFI and all of its affiliates.
When asked about the charges the police had filed against him, Kappan said, "I went there to do reporting" (in Hathras). Where's the problem?… Except for my laptop and cell phone, nothing was found on me. I also had two pens and a notepad.
Kappan and three other people were stopped in Mathura on their way to Hathras on October 5, 2020.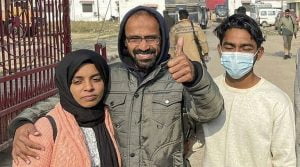 In the UAPA case, before letting Kappan out on bail, the Supreme Court asked what exactly had been found against him and also took note of "how long he had been in jail."
In giving him bail in the money laundering case, the High Court said, "Except for allegations that Rs. 5,000 was transferred in the bank account of co-accused, Atikur Rahman, there is no other transaction, either in the bank account of the accused-applicant or in the bank account of co-accused."
It said Kappan could be freed on bail because "the proceeds of crime are less than Rs 1 crore and there is no chance" that he would "commit the same crime again."
In the PMLA case, Kappan and six other people were charged in December by a court in Lucknow. K.A. Rauf Sherif, Atikur Rahman, Masud Ahmad, Mohammad Alam, Abdul Razzak, and Ashraf Khadir were named as the other people who were accused.
The police said that the suspects were members of the banned PFI and its student branch, Campus Front of India (CFI).
Kappan said after he was freed on Thursday, "I have lived in Delhi since 2013. I used to cover the Supreme Court, Parliament, Congress, and issues involving Dalits and other minority groups. I was taken into custody by police in Mathura and charged with disturbing the peace. People who say I'm not a journalist might want to know that I was secretary of the Kerala Union of Working Journalists and a member of the Press Club of India. Do they say that these so-called news organisations?"
"I'd like to say that all of these claims about me are false, and that since 2009, all I've done for a living is work as a journalist. He said, "Nothing more, nothing less."
On the police claim in the chargesheet that he did not write like a "responsible" journalist and filed reports "to incite Muslims," he said, "The chargesheet filed against me says that I was a Maoist sympathiser and that my writings incited Muslims. I've always written about Dalits, people from other groups, and the Unlawful Activities (Prevention) Act. It happened in my area."
"Being accused of laundering money caught me by surprise. Even the Allahabad High Court, which set me free, said that I was only accused of doing something wrong with Rs 5,000. An ED has power only if the money made is at least Rs 1 crore. Kappan said, "I was set up and put in jail on charges that are completely false and won't hold up in any court."
"Nothing that has happened in the last 28 months will change my job as a journalist or my desire to write and report about people who are being mistreated. My mind is still set. My family and I have had a hard time during this time. I have a 19-year-old son named Muzammil and two younger kids. "It's easy to picture how hard life would be for a family if the only person who brings in money was locked up for more than two years," he said.
"I have been in jail twice on the most serious charges, including sedition, the UAPA, and the National Security Act. What for? Because I was going to Hathras in Uttar Pradesh to do a ground report on the alleged gangrape of a Dalit girl in the district. I've always written about people who are mistreated, so when the alleged gangrape happened, I had to write about it for the Malayalam news site I worked for," he said.