India
In 44 operations at airports and retail centres, the BIS seizes 18,600 uncertified toys.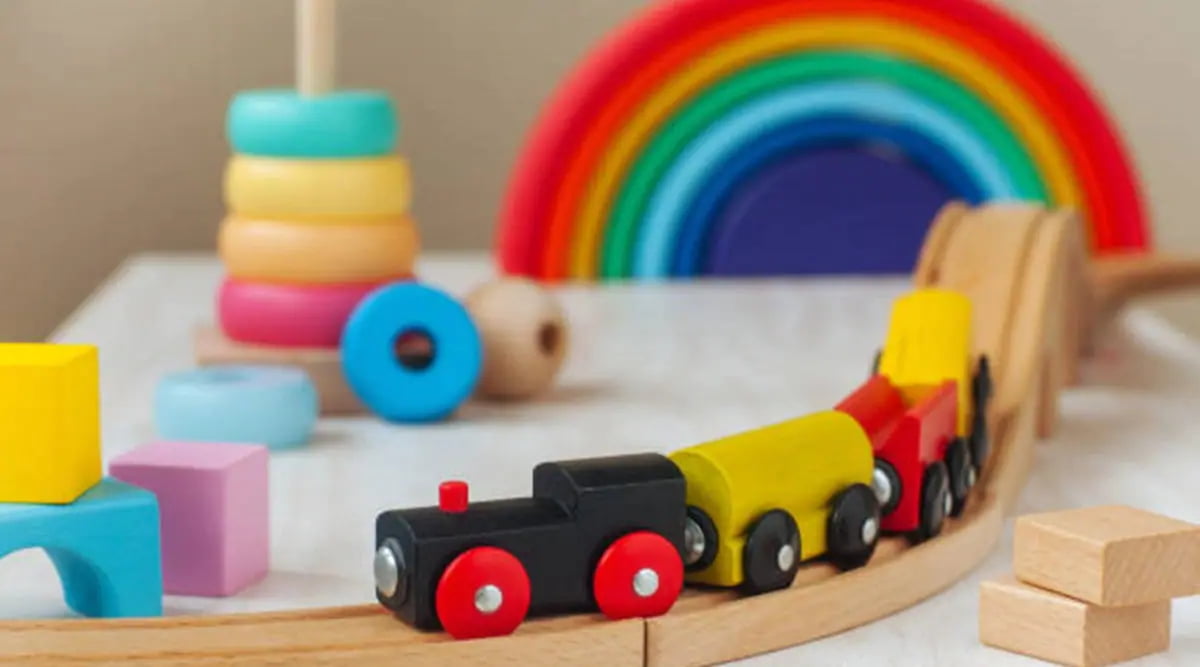 According to a top official, the Bureau of Indian Standards (BIS) has undertaken 44 raids on prominent merchants selling "illegally imported toys" and toys without a BIS mark at airports and shopping malls across the country, seizing 18,600 toys.
The details were revealed at a news conference attended by Consumer Affairs Secretary Rohit Kumar Singh, Additional Secretary Nidhi Khare, and BIS Director General Pramod Kumar Tiwari.
In response to an inquiry, Tiwari stated, "We have accumulated data from the raids undertaken… Our domestic manufacturers have complained that toys without the BIS mark, as well as certain illegally imported toys, are still being offered.
There have been 44 raids around the country so far. In the initial phase, we primarily targeted large merchants, either at airports or huge malls in cities, and 18,600 toys were seized. "The idea is to raise awareness among both sellers and consumers that this will not be tolerated," he explained.
Tiwari stated that the government is putting in place a mechanism to ensure that if a vendor discloses possessing a BIS licence on an e-commerce platform, the same can be instantly validated. Furthermore, merchants would be forced to indicate whether a product is subject to statutory certification.
"We have got concerns that e-commerce companies/platforms are being utilised to bring toys without a BIS certificate. We held a meeting with them today, and they all guaranteed…" Tiwari stated.
"The difficulty is that they say we take a declaration from all the vendors registered on our site that they have BIS certification, but there is no way to check it," Tiwari explained. So we determined that the technical teams of this platform and BIS would collaborate within a week to create an API that would allow information to be shared with these companies.
When a seller declares BIS licence details, they are immediately examined, and if they are not determined to be valid, the seller is barred from selling the goods. So, hopefully, this system will be up and running within 10 to 15 days."
According to Tiwari, these platforms have also agreed to include in the product description whether the product is subject to obligatory certification.
"So, if you receive a product without a BIS quality mark, please return and complain," he added, adding that the e-commerce platforms have also promised to study the data and bar the seller if a product is returned for this reason.
He stated that this type of labelling will be required on e-commerce platforms. When asked how many of the confiscated toys were from Hamleys, Tiwari stated that illegal goods were recovered from Hamleys outlets in Ranchi, Noida, Delhi Airport, and Kolkata.
"They lack the BIS label and, in certain cases, the'made in some other nation' mark," Tiwari explained.
When asked what action will be taken against sellers who are caught selling toys without a BIS mark, he answered, "We will prosecute them." He stated that such vendors will be prosecuted for violating Section 17 of the BIS Act and penalised in accordance with the punitive measures outlined in Section 29 of the Act.
Tiwari further stated that the BIS is in discussions with the Customs department to guarantee that all overseas consignments of toys are 100% checked to ensure that toys without the BIS mark are not imported into the nation.
"We held a meeting with Department of Commerce, DPIIT, and Customs representatives… We've already contacted the Customs Department. We will establish joint groups, and any consignments (including toys) arriving from outside the country will be thoroughly checked. "This is simply for play," he explained.