India
In a 23-year-old criminal case, the Supreme Court mandates the court in Varanasi to provide a copy of the charge sheet to Congress MP Surjewala.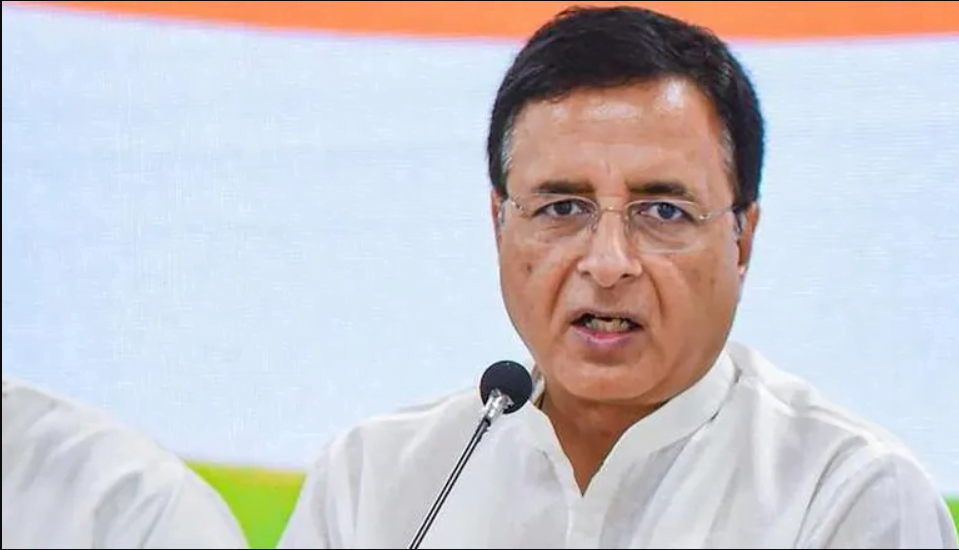 Surjewala had filed an appeal against the March 20 order of the Allahabad High Court, which had refused to dismiss the criminal case against him before a court in Varanasi.
However, the high court ordered that if Surjewala submitted a motion for discharge before the lower court, the matter must be reviewed and decided within six weeks.
Justices BR Gavai and Vikram Nath noted, while hearing his petition, that the trial has been lingering for more than 20 years and that Surjewala has not even been served with the charge sheet.
We conclude that it would be contrary to the interests of justice to hear the petition for discharge unless the petitioner has been served with a copy of the charge sheet.
The bench stated, "We direct the trial court judge to ensure the delivery of an admissible copy of the indictment and then hear the case in accordance with the law."
The highest court clarified that it has not commented on the case's merits.
In its order, the high court also directed that no coercive action be taken against the Rajya Sabha member for a period of two months or until the discharge application is decided, whichever comes first.
The case dates back to 2000, when Surjewala, who was then the national president of the Youth Congress, was charged with allegedly causing a disturbance in Varanasi while protesting the alleged false involvement of Congress leaders in the Samvasini controversy.
Regarding the application filed by Surjewala under section 482 (inherent powers of high court) of the Criminal Procedure Code, Justice Rajiv Gupta stated, "From the perusal of the material on record and a review of the facts of the case, it cannot be said at this stage that the applicant has not committed an offence." On August 21, 2000, Surjewala led a protest in Varanasi against the alleged fraudulent involvement of Congress leaders in the Samvasini scandal involving women inmates of a shelter.
During the protest, the Congress leader and his supporters allegedly engaged in vandalism, and stone-throwing, and prevented public servants from carrying out their duties.
He and others were charged with a crime at the Cantt police station in Varanasi. Currently, their trial is taking place in an MP/MLA court in Varanasi.
Related Posts