India
In Chhattisgarh, a church was vandalised, and a senior police officer suffered a brain injury.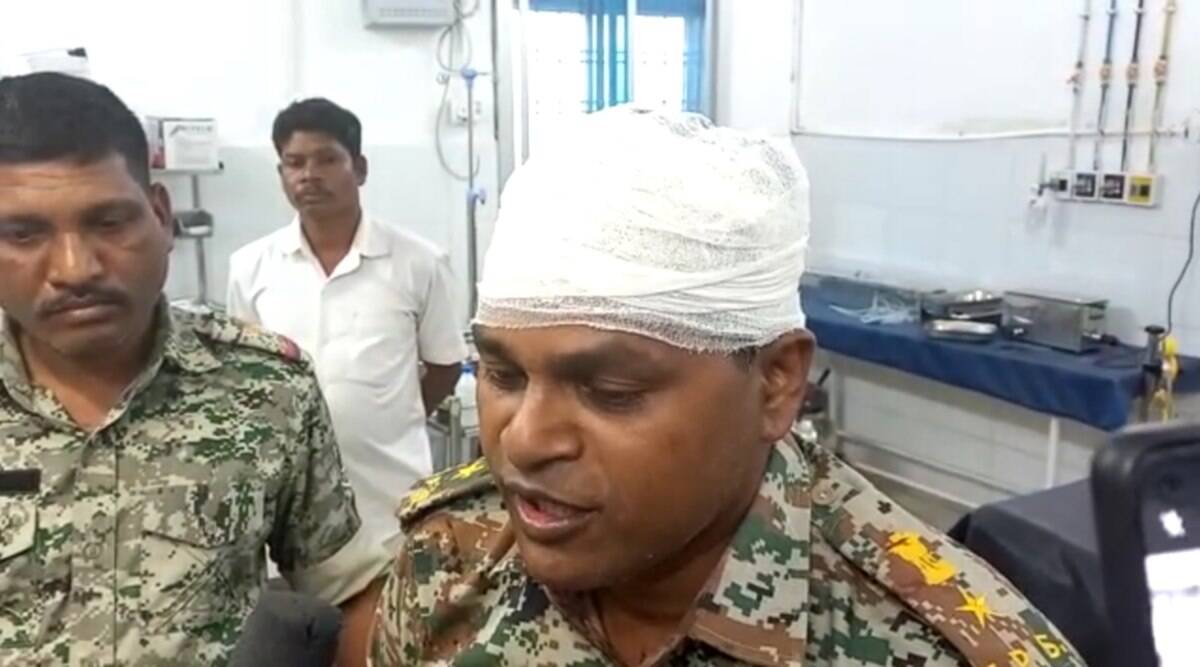 Monday afternoon, a mob allegedly vandalised a church in Narayanpur, Chhattisgarh, and attacked a police squad attempting to appease them. The Superintendent of Police (SP) of Narayanpur, Sadanand Kumar, allegedly sustained a head injury that caused him to bleed, while other employees sustained minor injuries.
According to the police, between 1 and 2 p.m., a mob assembled near the Viswadeepti school and began vandalising a church on its property. An official stated, "When the SP learned of the violence, he and his squad hurried to the scene to halt it, but they were attacked."
It took the police approximately an hour to put the situation under control. They stated that they will file charges and arrest the suspect. A group was planning a demonstration against the church, citing unlawful conversions and church construction.
Sadanand Kumar spoke to the media from the hospital where he is being treated, "We invited the protestors to meet us. I chatted with them in the collector's office alongside the collector. We urged them to keep the demonstration calm. However, some of them chose violence and attacked the church,"
"After receiving this information, I travelled to the location with my team and attempted to stop and persuade the mob. They heeded our warning and turned around, but I was suddenly struck from behind and hurt. Nevertheless, we showed patience and were able to disperse the mob. We will act in accordance with the law in this instance," he continued.
The district collector, Ajeet Vasant, stated to The Deccan Era, "The vandals had a sabha (meeting) at noon. We met with their leaders in our cabin prior to the sabha, and they assured us that the meeting would be peaceful and that they would not resort to violence; yet, they did."
The purpose of the gathering was to send a memo to the collector's office. "Sarva Adivasi Samaj provided us with this memorandum. They have made similar complaints in the past. They claimed that unlawful conversions and illegal church construction were occurring," Vasant stated.
He said that an Adivasi samaj "financed" the incident. However, the police are in the midst of filing a First Report of Incident, and the tribal group's identity will not be known until then.
Vasant acknowledged that there had been "small" attacks against Christians in recent years, but none as significant as this one.
On Tuesday, unknown assailants allegedly vandalised a church in Mysuru, Karnataka, by damaging a baby Jesus statue and stealing money from a contribution box. The incident occurred in St. Mary's Church in Periyapatna, Mysuru district, and the police assumed it was a theft.