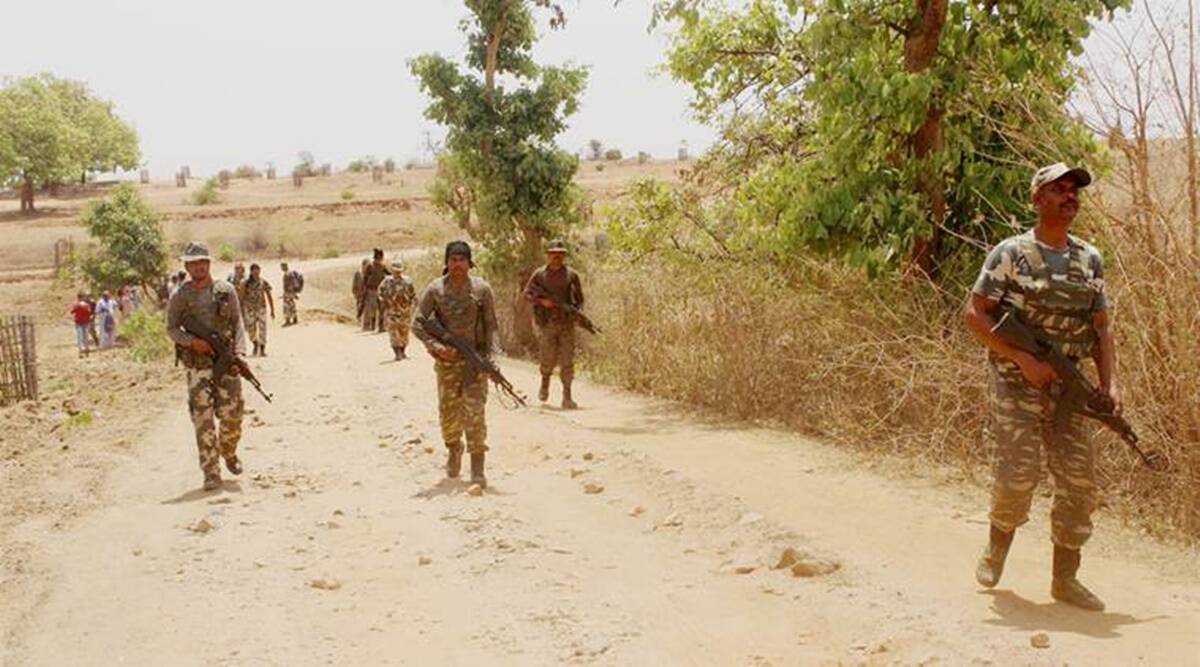 Saturday morning, an Improvised Explosive Device (IED) sparked an explosion that injured a member of the Central Reserve Police Force (CRPF) in the Maoist-infested Bijapur area of Chhattisgarh.
Two Maoists were down by police in the district last month, and in revenge, a civilian was slain by Maoists days later.
The incident occurred at about 8:45 a.m. on Saturday in the Pegdapalli camp, which falls under the jurisdiction of the Tarem police station. The injured soldier, identified as assistant subinspector Muhammad Aslam, belonged to the 153rd battalion of the CRPF.
Aslam, 51, and his troops were out on a Road Security and Area Domination Operation from the Pegdapalli CRPF camp.
His right leg was severely damaged when he stepped on a pressure IED (victim-operated device) that had been set by Maoists. "He was initially treated at the Basaguda field hospital before being airlifted to a more advanced medical facility in Raipur." His condition is stable, according to IGP Bastar range Sundarraj P.
On January 1, a man identified as Sanjay Tati, approximately 30 years old, was discovered on a road between the villages of Pegdapalli and Tarem in Bijapur. Tati was killed via strangulation. Eight days before to the incident on December 23, two Maoists, a man and a woman, were slain in the Bijapur district jungle during an encounter with security forces. The incident reportedly occurred during a coordinated anti-Maoist operation conducted by the security forces of Chhattisgarh and Maharashtra.
Kanthi Lingavva, also known as Anitha, was identified as a 41-year-old native of Laxmi Sagar, Nirmal district, Telangana. The Maharashtra government had declared a Rs 16 lakh reward for her capture, while the Telangana government had announced an extra Rs 5 lakh reward.
Mylarapu Adellu alias Bhashkar, a member of the Telangana state committee and secretary of the Maoist Kumram Bhim divisional committee, was married to Anitha. Mylarapu, whose bounty is greater than Rs 20 lakh, managed to evade capture.