India
In Gujarat, Prime Minister Narendra Modi holds a bilateral meeting with UN Secretary General Antonio Guterres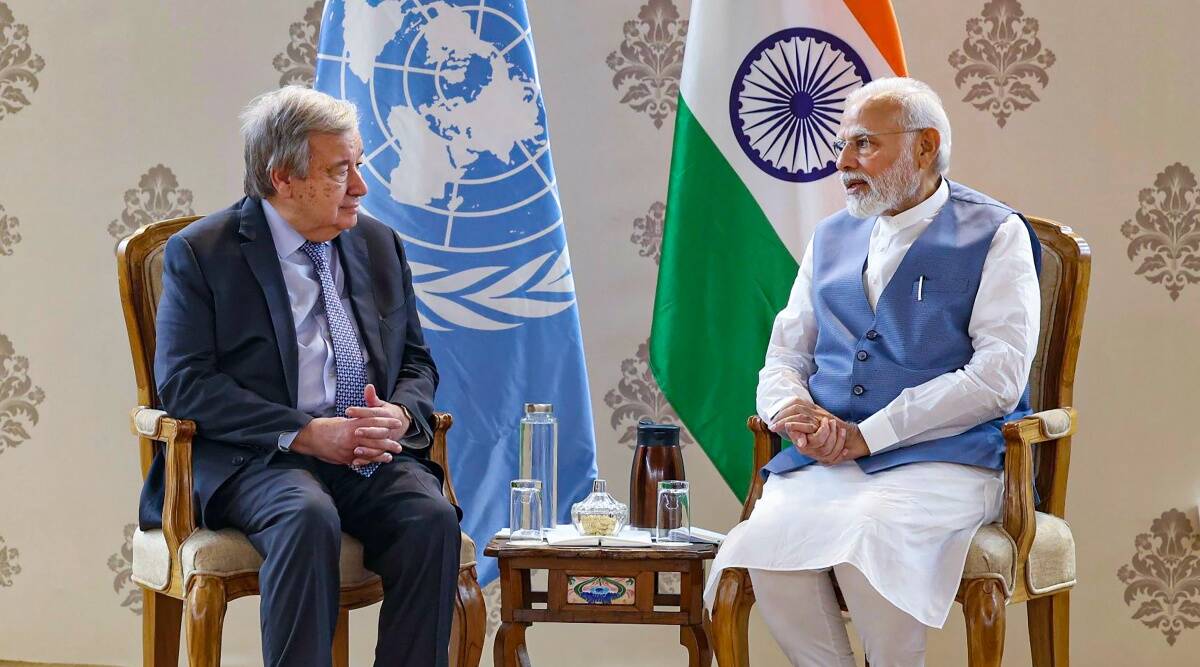 During his visit to Kevadia in Gujarat, Prime Minister Narendra Modi held a bilateral meeting with UN Secretary General Antonio Guterres.
Modi spoke with Guterres for a long time, officials said. Guterres is on a three-day visit to India.
Modi and the UN chief will launch Mission LiFE (Lifestyle for Environment), which aims to change people's collective approach to sustainability in three ways.
He'll also visit Modhera, the first solar-powered village in the country, and interact with the women there.
A sun temple is also located in Modhera, which is in Gujarat's Mehsana district.
Related Posts