India
International
In his presentation to the UN Security Council, Jaishankar emphasized that Pakistan remains an active epicentre of terrorism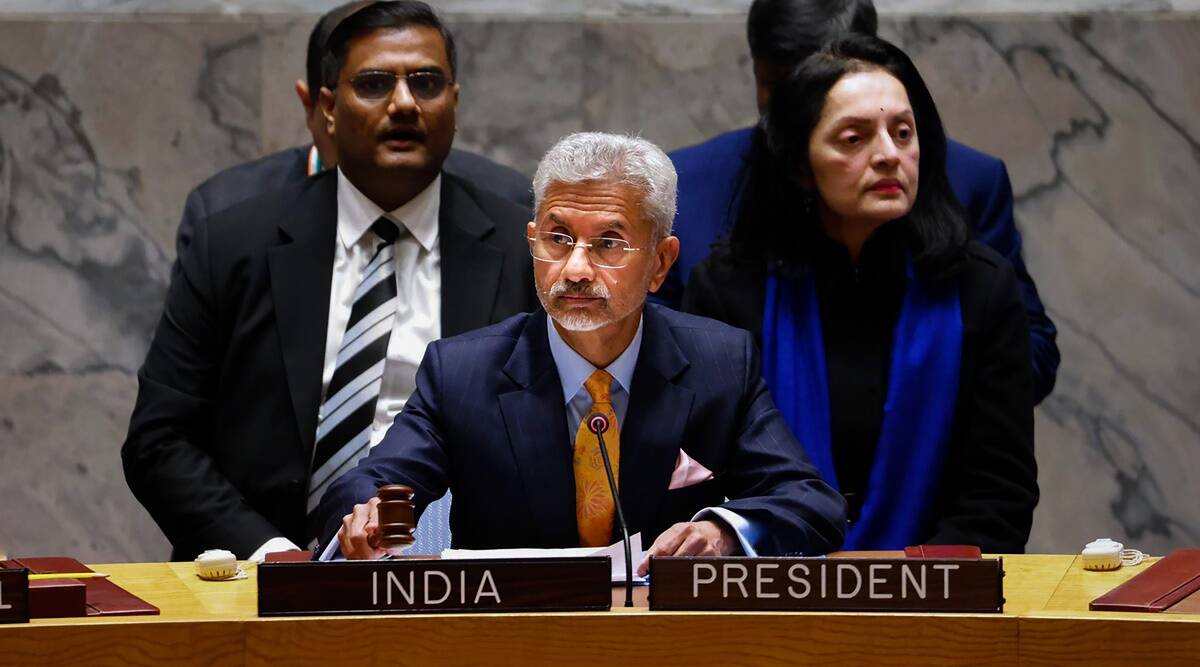 The External Affairs Minister S Jaishankar, in a veiled attack on Pakistan and China, announced Thursday that the "contemporary epicentre of terrorism remains very active and alive" and expressed regret that evidence-based proposals for combating terrorism are being halted without adequate justification.
Jaishankar, who presided over the UNSC Briefing on Global Counterterrorism: Challenges and Way Forward, concluded by saying that terrorism is an existential threat to international peace and security, and that it knows no borders, nationalities, or races.
There has been an increase in the threat of terrorism. According to him, we have observed the expansion of Al-Qaida, Da'esh, Boko Haram, and Al Shabab, as well as their affiliates," he said in his address to the 15-member United Nations Security Council.
A repeat of the 9-11 tragedy in New York or the 26/11 tragedy in Mumbai cannot be tolerated.
Jaishankar also emphasized the need to address double standards in counterterrorism, which can lead to concerns of politicization as a result of challenges faced by the counter-terrorism architecture.
Jaishankar arrived in New York on Tuesday to preside over two signature events on counter-terrorism and reformed multilateralism being held under India's current Presidency of the UN Security Council before India concludes its two-year term as an elected member of the powerful 15-nation Council this month.
As an elected member of the UNSC for two years, India assumed the monthly rotating presidency of the Security Council on December 1, marking the second time during its tenure that India has presided over the Council after August 2021.
The Indian delegation to the Security Council, whose tenure ends December 31, has been at the forefront of efforts to reform the body, which continues to be deeply divided in its approach to current issues.
– With PTI inputs