India
In India and China, normal relations are based on border peace and tranquility: Jaishankar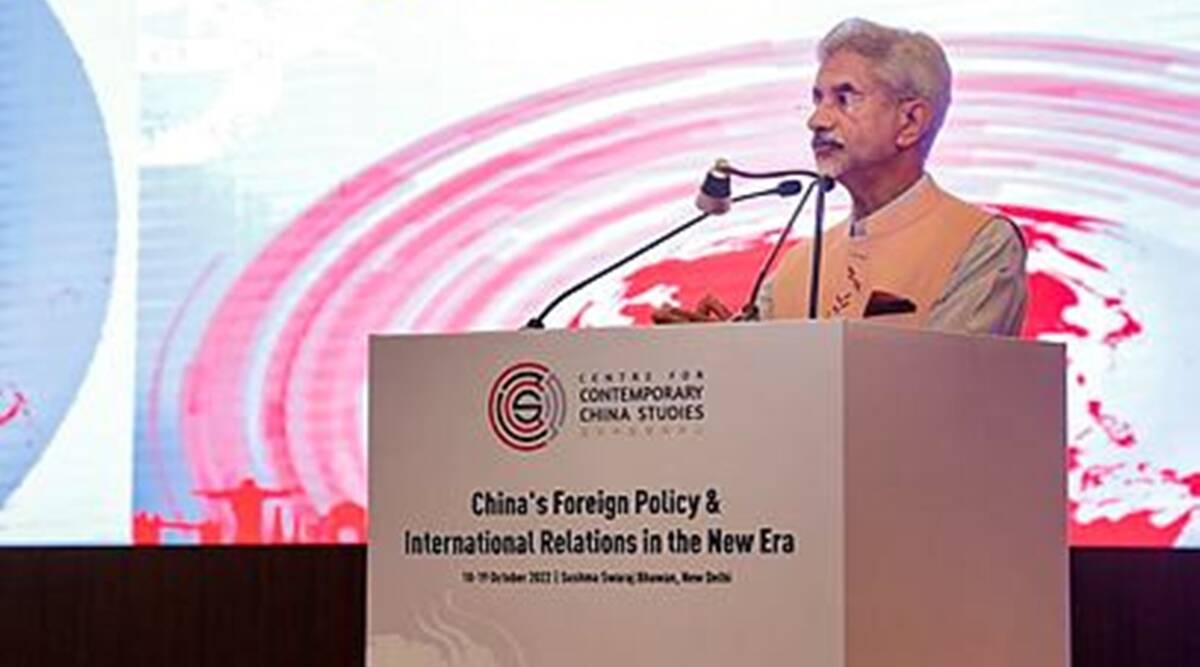 S Jaishankar said Tuesday that peace and tranquillity in the border areas remain the basis for regular ties between the two countries and that "new norms of posture" will inevitably result in "new norms of response".
At a conference organised by the Centre for Contemporary China Studies (CCCS), Jaishankar presented the topic "China's Foreign Policy and International Relations in the New Era" and stated, "The last few years have been a period of serious challenges for both the relationship and the prospects of the continent. India and China will not benefit from the continuation of the current impasse. A new normal for posture will inevitably lead to a new normal for a response."
In a series of tweets, he said, "The two countries must demonstrate a willingness to see their relationships as long-term."
In referring to China's efforts to change the status quo along the border, he stated, "the truth is that the prerequisite has been and remains much more modest, and even that was breached in 2020."
Undoubtedly, peace and tranquillity in the border areas remain the foundation for normal relations. In some cases, this has been mischievously confused with resolving the boundary issue," he explained.
India has considered a wide range of options and domains in its search for a more balanced and stable relationship with China. Based on the developments of 2020, adequate border defence is a priority. Despite Covid, Jaishankar noted that this project was undertaken.
According to him, India must prepare itself to compete more effectively, especially in its immediate surroundings. According to him, Sino-Indian relations must be based on mutual sensitivity, mutual respect, and mutual interest.
For India and China to establish a modus vivendi after 2020 will not be easy. It is, however, an important task that cannot be ignored.
A sustainable relationship can only be built based on three mutual interests: mutual respect, mutual sensitivity, and mutual interest," he explained.
As we look back over seven decades of engagement, it is fair to say that India has essentially adopted a bilateral approach to China. "There are several reasons for this, including a sense of Asian solidarity and a suspicion of third parties based on experience," he explained.
Undoubtedly, Indian policy in the past has exhibited an impressive amount of self-restraint that has led to the expectation that others will have a veto over its decisions. However, that period has now come to an end. It appears that the 'new era' is not exclusive to China," he stated.
Related Posts