India
In Joshimath, construction of prefabricated shelters commences.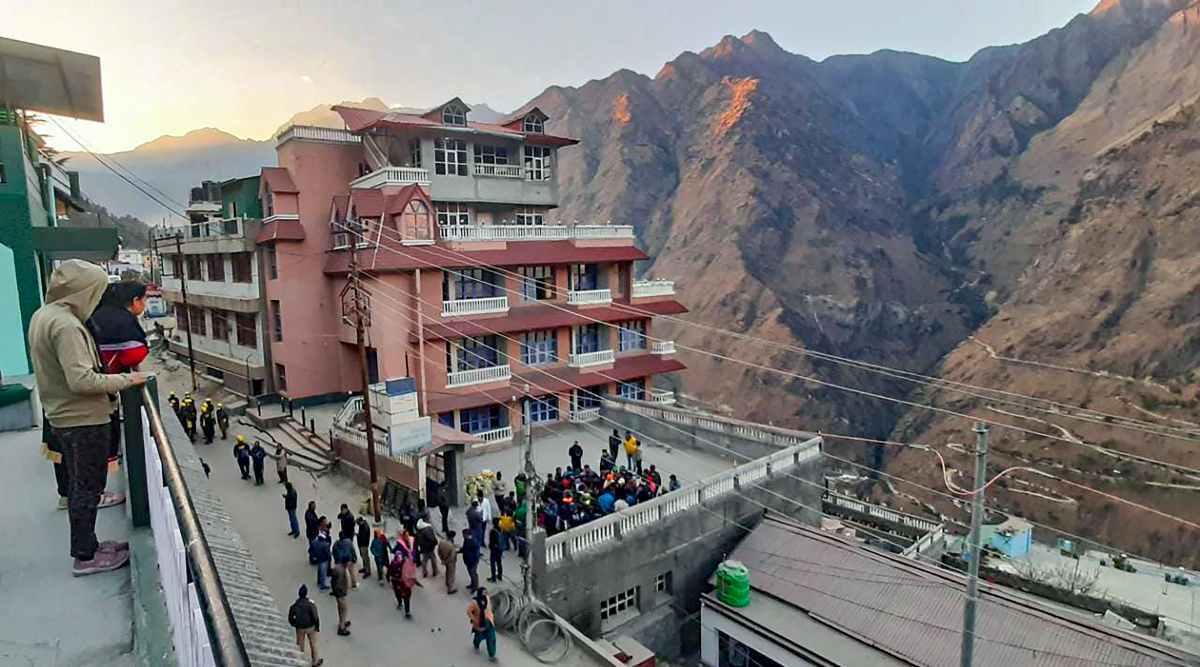 On Monday, the Central Building Research Institute (CBRI) began building of one, two, and three BHK prototype prefabricated houses at the Horticulture Department, Herbal Research and Development Institute (HDRI) for displaced households in Uttarakhand's depressed Joshimath.
Ranjit Kumar Sinha, secretary of Disaster Management, informed the media that Rs 3.45 crore had been provided to 261 affected families as interim relief.
Prior to the construction of model shelters, Sinha reported that land levelling and the installation of power, water, and sewage had begun at Dhak village in the Chamoli area. Sinha stated that the possibility of accommodating displaced families in the hostels of Bhararisain Vidhansaha had been left open.
"I have spoken with the District Magistrate and other relevant officials. We would construct and display models of one-, two-, and three-bedroom prefabricated homes. If they deem things satisfactory, they can move in," he said.
In addition to the construction of prefabricated structures, the administration is also evaluating numerous solutions for the permanent rehabilitation of families. R Meenakshi Sundaram, secretary to the chief minister, stated that giving people money and the freedom to settle anywhere they choose is one alternative. The second strategy is to locate and provide alternative sites.