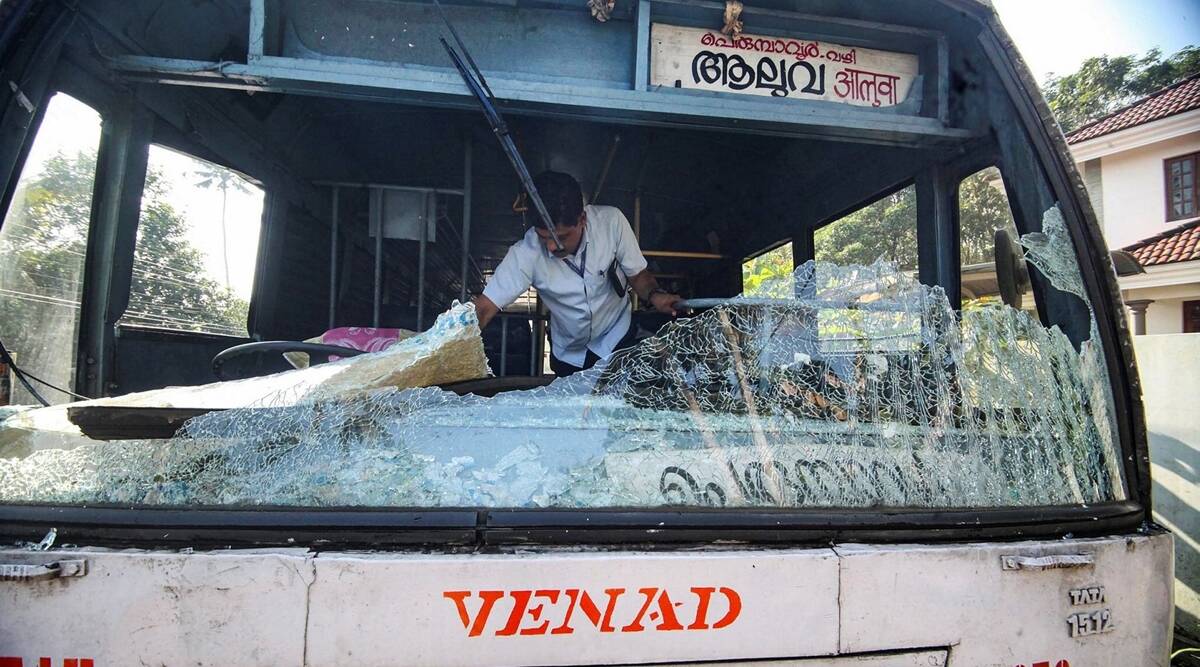 A country-made bomb was thrown at the residence of one of the members of the SDPI political offshoot in Kerala on Sunday as a result of widespread violence allegedly perpetrated by PFI activists two days ago.
Around 2 am, the incident happened in Panur area of Kannur district, police said.
According to Panur police, no one was injured in the attack and a case has been filed under the Explosives Act.
At the moment, no one has been identified as the culprit, and an investigation is underway to find out who the attackers are.
While TV channels showed broken window panes and floor tiles outside of the house, police said the extent of damage to the house was still being assessed.
As part of the dawn-to-dusk hartal called by the Popular Front of India (PFI), masked men and miscreants went on the rampage in different parts of Kerala on September 23.
Related Posts