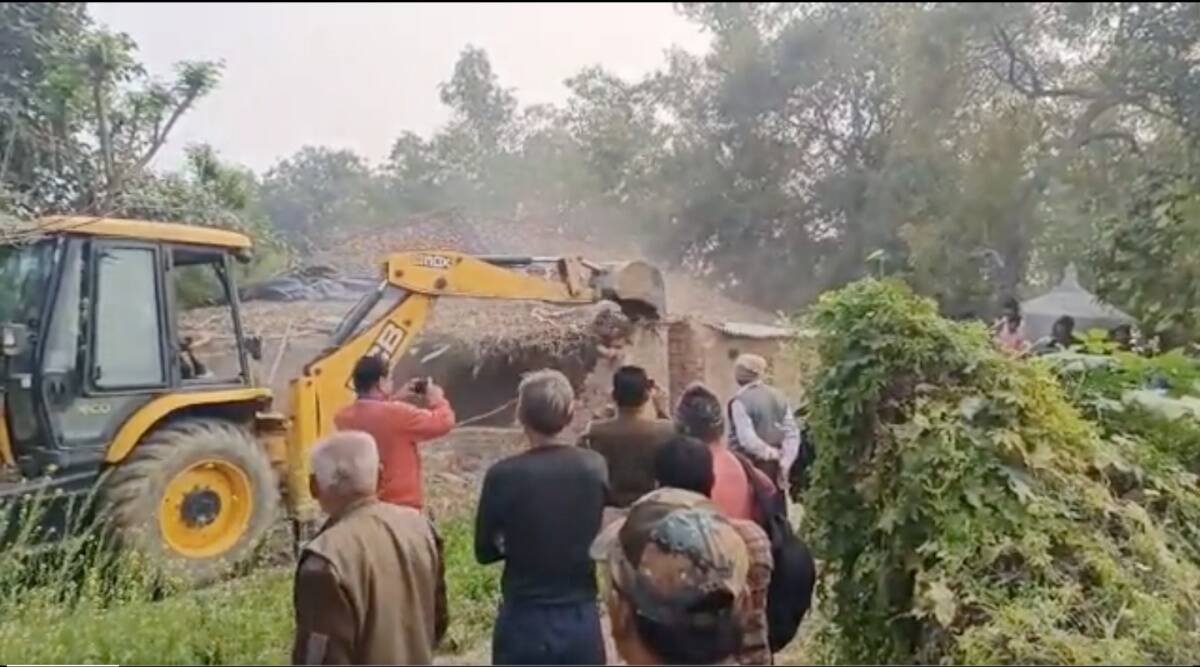 A man's home was demolished in the Rewa district of Madhya Pradesh after a supposed video of him abusing his fiancée recently circulated on social media. The offender, a driver, has been apprehended in Mirzapur, Uttar Pradesh, according to Superintendent of Police (SP) Navneet Bhasin.
Chief Minister Shivraj Singh Chouhan tweeted a video of a bulldozer demolishing the house and stated, "On Madhya Pradesh land, no one who commits crimes against women will be spared."
रीवा जिले के मऊगंज क्षेत्र में युवती के साथ हुई बर्बरता की घटना में अपराधी पंकज त्रिपाठी को गिरफ्तार कर उसके घर पर बुलडोजर चलाया गया। ड्राइवर पंकज का लाइसेंस भी कैंसल कर दिया गया है।

मध्यप्रदेश की धरती पर महिलाओं पर अत्याचार करने वाला कोई बख्शा नहीं जायेगा। pic.twitter.com/Z4gHr2lWsk

— Office of Shivraj (@OfficeofSSC) December 25, 2022
Chouhan noted that the government has also revoked the accused driver's licence, which was issued to Pankaj Tripathi. The residence was located in the Dhera village of the district's Mauganj region.
In addition, the head of the police station has been suspended for neglect of duty, according to officials.
After an argument, Tripathi, 24, allegedly assaulted his girlfriend, 19 years old. In the footage, the woman is seen proposing marriage to the defendant. The man initially displays irritation before repeatedly kicking and slapping her in the face.
According to reports, the event occurred on Wednesday (December 21) earlier this week. According to authorities, the person was admitted to a hospital in critical condition and is getting treatment.
Naveen Dubey, a subdivisional officer of police (SDOP), stated that the victim had come to the police station to report the event, but she refused to file a formal complaint. The culprit was held and freed under section 151 (disturbing public peace) of the IPC.
When the video of the incident appeared, a case was registered under section 323 (voluntarily inflicting hurt) and other pertinent provisions of the Indian Penal Code against the accused, who is currently at large.
According to Dubey, the victim has filed a complaint against the individual who filmed and distributed the video, and a case has been registered under the Information Technology (IT) Act.
(With PTI inputs)