India
In Meghalaya, the BSF apprehended 132 individuals, including 41 Bangladeshis and 30 Rohingyas, for trans-border offences.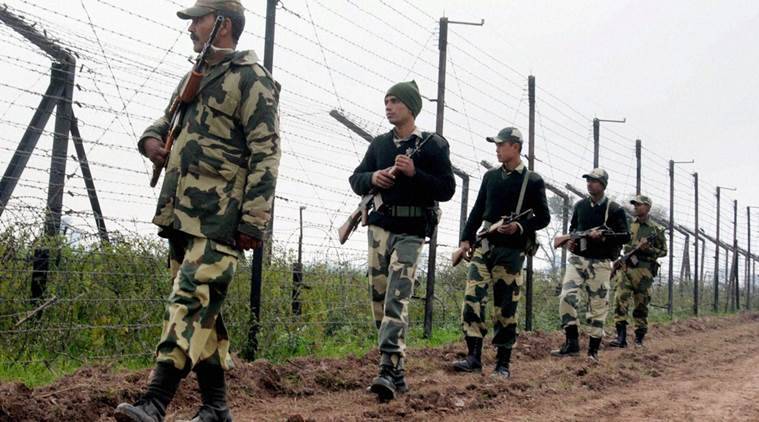 Last year in Meghalaya, the Border Security Force (BSF) apprehended 132 individuals, including 41 Bangladeshis and 30 Rohingyas, who were reportedly involved in trans-border crimes. In 2022, according to available data, BSF also recovered drugs worth over Rs 69 lakh and alcohol worth Rs 12.5 lakh at the international border.
"BSF in Meghalaya is committed to preventing Trans-Border crimes along the Indo-Bangladesh border while preserving the sanctity of the international border. BSF Meghalaya is building a sense of security among the border people by its dedicated duty, and different measures have been implemented to elevate the border population and provide a hand to them in times of need, according to a spokeswoman.
"During various operations, the Border Security Force (BSF) detained 132 transnational criminals in Meghalaya, including 41 Bangladeshis, 61 Indian nationals, and 30 Rohingyas," a BSF spokesperson stated.
At the international border in Meghalaya in 2022, the BSF prevented multiple smuggling efforts and confiscated vast quantities of illegal commodities, animals, guns, ammunition, drugs, and narcotics.
According to statistics provided by BSF, as many as 11,435 Schedule II Yaba pills were seized at the border. The total worth of the seized narcotics was around Rs 52 lakh. Similarly, the authorities recovered over 7,500 Phensedyl bottles worth over Rs 15 lakh and 31 kilogrammes of cannabis worth over Rs 2.6 lakh. BSF also found counterfeit Indian currency notes worth Rs 87,500 at the border.
"BSF also had numerous meetings with the Bangladesh border guarding force in an effort to maintain cordial relations and tackle numerous border concerns affecting the local populace. In order to foster a stronger sense of teamwork, both border patrol units participated in friendly competitions," the spokeswoman stated.
BSF also made successful attempts to incorporate border residents and schoolchildren in the celebration of Azadi ka Amrit Mahotsav and to instil patriotism in their hearts and minds through a number of campaigns.