India
International
In Moscow, Jaishankar meets with Sergey Lavrov, the Russian Foreign Minister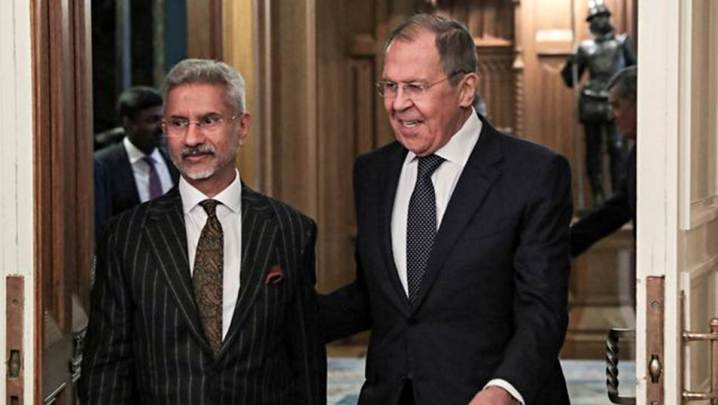 S Jaishankar and Sergey Lavrov discussed external affairs in Moscow on Tuesday. A wide range of bilateral, regional, and global topics was discussed between both leaders.
As of Monday evening, Jaishakar had arrived in Moscow, the Russian capital. Following the beginning of the Ukraine conflict in February, this will be the fifth meeting between the two leaders.
His visit assumes significance just days before the G-20 summit in Bali on November 15-16. Since the war broke out in Ukraine, Putin and the western leaders, including US President Joe Biden, will meet for the first time.
Jaishankar's trip is a critical moment where Delhi is consideredpotential a mediator between Russia and Ukraine. It had been more than a year since he had visited Moscow. The Indian government has quietly intervened when the situation has reached a deadlock in recent months. Earlier this month, India and Russia weighed in on grain shipments from Black Sea ports.
Before Jaishankar's visit, Putin praised Modi and India effusively. Following his praise for Modi and calling him a "true patriot", he praised India by calling its citizens "talented" and "driven".
It has not yet officially condemned Russia's invasion of Ukraine and maintains that diplomacy and dialogue should be used to resolve the crisis. During a meeting with Putin in the Uzbek city of Samarkand on September 16, Modi told him that "this is not the era of war".
(With PTI inputs)
Related Posts