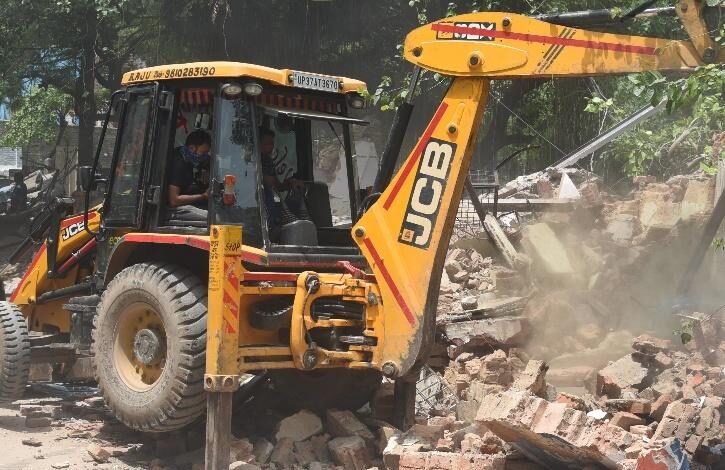 The district administration of Ujjain demolished alleged illegal structures at the homes of three individuals on Wednesday in retaliation for allegedly vomiting water on participants of the 'Baba Mahakal Sawari' religious procession, police said.
Around 10 a.m., a large police squad, flanked by two men beating drums, arrived at the homes of the accused in response to allegations by the local administration that their homes were constructed illegally.
Additional Superintendent of Police Akash Bhuriya stated that Revenue and Municipal authorities had compiled a list of the accused's illicit constructions before taking action. Some individuals attempted to disrupt religious harmony during a recent religious event in Ujjain. The police filed a FIR under multiple Sections, resulting in their subsequent arrest. Then, we informed the Municipal Corporation and the Department of Revenue about the accused." Today, he stated, "illegal encroachments were eliminated."
When asked why the police arrived with drummers, he replied, "It is required by the regulations to bring drummers and announce to the public that illegal construction is being removed. We complied with these principles."
The police filed charges against the three individuals, who are from a different community after an online video allegedly showing some individuals vomiting water on a religious procession in Ujjain sparked protests. The police subsequently filed an FIR. Two of the alleged defendants are juveniles.