Rahul and Priyanka Gandhi, both leaders for the Congress party, were seen playing with snowballs at the party's headquarters in Srinagar on Monday as it snowed.
After getting a lot of laughs and attention for his signature white T-shirt, Rahul Gandhi was seen on Monday morning wearing a half-jacket because it was still snowing in Srinagar.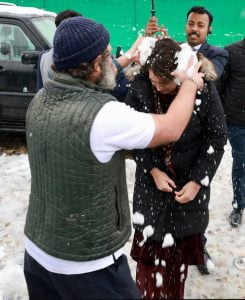 Rahul's over 4,000-km Bharat Jodo Yatra ended on Sunday, and now the Congress party is getting ready for the final showdown. The party plans to hold a public rally at the Sher-e-Kashmir stadium. Several Opposition parties are expected to attend.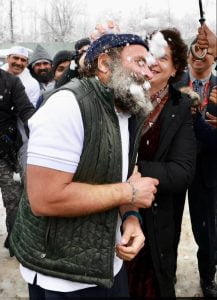 Rahul put up the Tricolor on Monday morning at the Yatra's camp at Cheshma Shahi in Srinagar. Rahul and Priyanka then went to the party's headquarters on Maulana Azad Road. Mallikarjun Kharge, the head of the party, raised the national flag at the party office, which also has a memorial for the Yatra.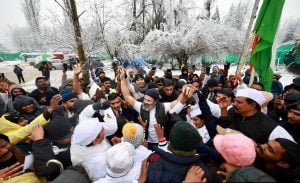 The Bharat Jodo Yatra went through more than 4,000 km and 12 states over the course of five months. It began on September 7 in Kanyakumari.