India
In the Ankita murder case, the Uttarakhand High Court rejects a petition for a CBI investigation.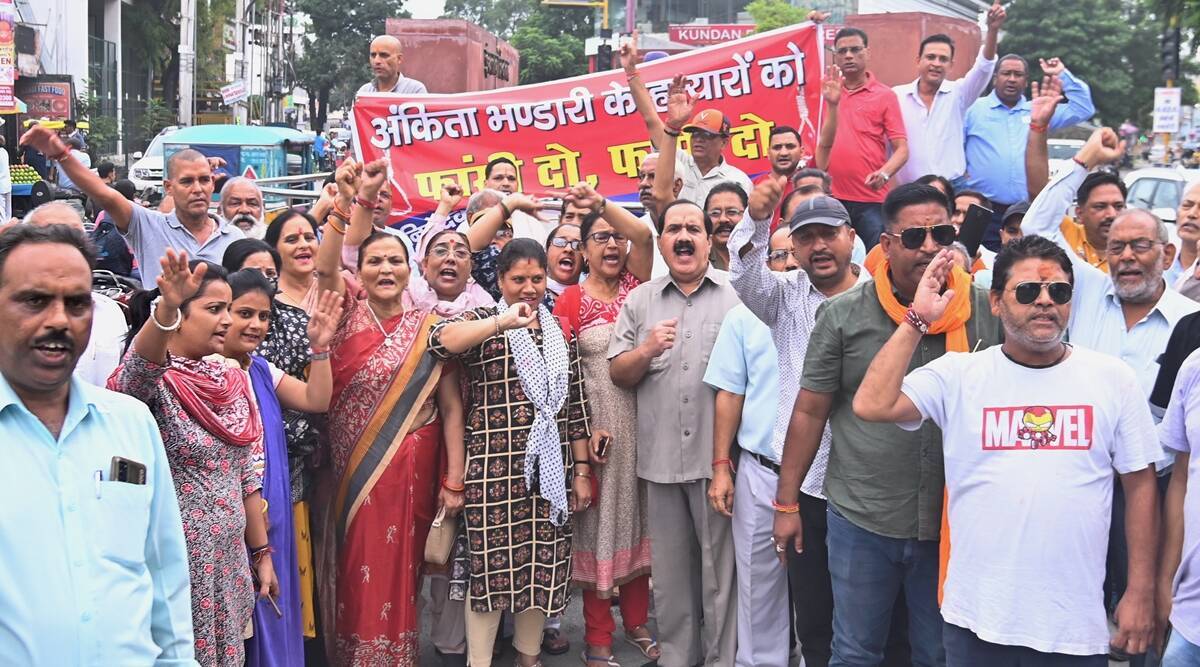 Wednesday, the Uttarakhand High Court expressed satisfaction with the Special Investigation Team's (SIT) investigation into the murder of 19-year-old receptionist Ankita Bhandari. It denied a petition to transfer the investigation to the CBI.
Advocate General of Uttarakhand S N Babulkar, who represented the state government, stated that a petition was filed with the High Court requesting that the investigation be transferred from the SIT to the CBI.
"The court denied the petition, stating that the SIT probe was adequate and commendable. There is no cause to distrust the inquiry, as the court noted that the SIT operates independently and is led by a senior police officer from another state. According to the court, this is a delicate situation, and the SIT is proceeding in the appropriate path, Babulkar told The Indian Express.
Earlier, journalist Ashutosh Negi filed a petition for a CBI investigation, accusing the police and SIT of concealing vital evidence in the case. The petitioner contended that the SIT did not release Ankita's autopsy report to the public and demolished her former resort room. Later, Ankita's parents, Virendra Singh Bhandari and Soni Devi, joined as petitioners.
Wednesday, a single-judge panel composed of Justice Sanjay Kumar Mishra ruled on the petition. The SIT team, commanded by DIG P Renuka Devi, has submitted an indictment in connection with the case.