India
In the Land-for-Jobs case, the Centre gives the CBI permission to prosecute Lalu.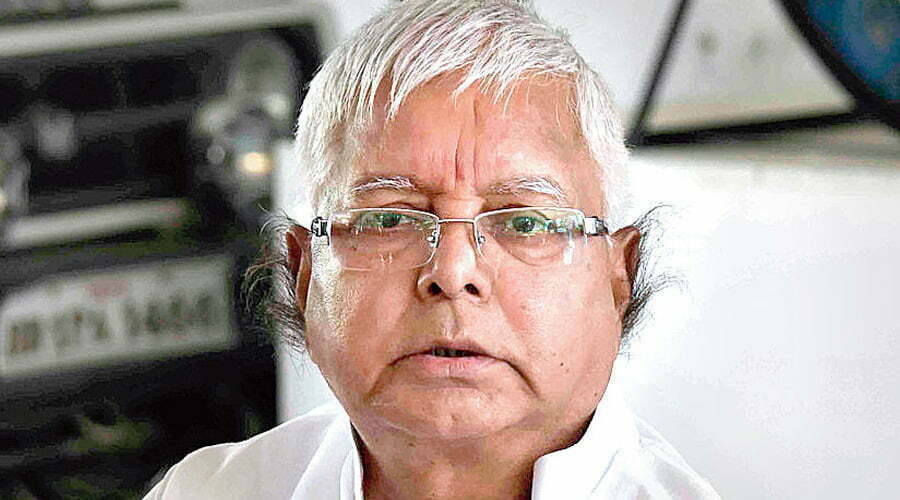 The Central Government has authorised the Central Bureau of Investigation (CBI) to prosecute former Bihar Chief Minister Lalu Yadav in connection with its investigation into the "land for jobs" scam. Friday, the agency submitted the approval to a court in Delhi.
Officials stated that they had requested a punishment the previous year. For the special court to accept the agency's charge sheet, the proper authorities must permit it to go forward with the case.
In May last year, the CBI charged Lalu and his family members in a new corruption case. As accused in the FIR, the agency has listed 16 individuals, including Lalu, his wife Rabri Devi, his daughters Misa Bharti and Hema Yadav, and the beneficiaries of the entire scheme.
EXPLAINED
Quid pro quo charge
The CBI claims that as many as 12 Biharis were nominated to Group-D positions on the Indian Railways during Lalu's tenure as minister. The FIR alleges that in exchange for these appointments, Lalu's family members received seven plots in Patna and elsewhere for a pittance; these plots belonged to the families of people who received the positions.
According to the federal investigation agency, the case is centred on claims that Lalu accepted bribes in exchange for land plots when he was the railway minister in the UPA government.
In October, the agency submitted a charge sheet against Lalu, his wife Rabri Devi, their daughter Misha Bharti, and sixteen other suspects. In addition to the recipients of "irregular" employment, according to agency sources, the indicted also include two senior railroad executives.
Sowmya Raghvan, the then-General Manager of the Indian Railways; Kamal Deep Mainrai, the then-Chief Procurement Officer of the Indian Railways; alleged beneficiaries appointed as railway substitutes Rajkumar Singh, Mithlesh Kumar, Ajay Kumar, Sanjeev Kumar, Dharmendra Kumar, Vikas Kumar, and Abhishek Kumar; and alleged middlemen Ravindra Rai, Kiran Devi, Akhileshwar Singh, and Ramesh
"During the inquiry, it was determined that the accused, in collaboration with the then-GM of Central Railways and CPO of Central Railways, engaged persons as substitutes for land in their names or the names of their close relatives. This land was acquired at prices significantly lower than the overall circular and market rates. "It was also reported that the candidates presented forged documents to the Ministry of Railways," a government official stated.
According to the CBI, Lalu's family purchased over 1 lakh square feet of land in this manner for a pitiful Rs 26 lakh, whereas the land's total value at the time was over Rs 4.39 crore.